Frontpage Popular News
Jauz Is Back For More With New Album, Wrath of the Wicked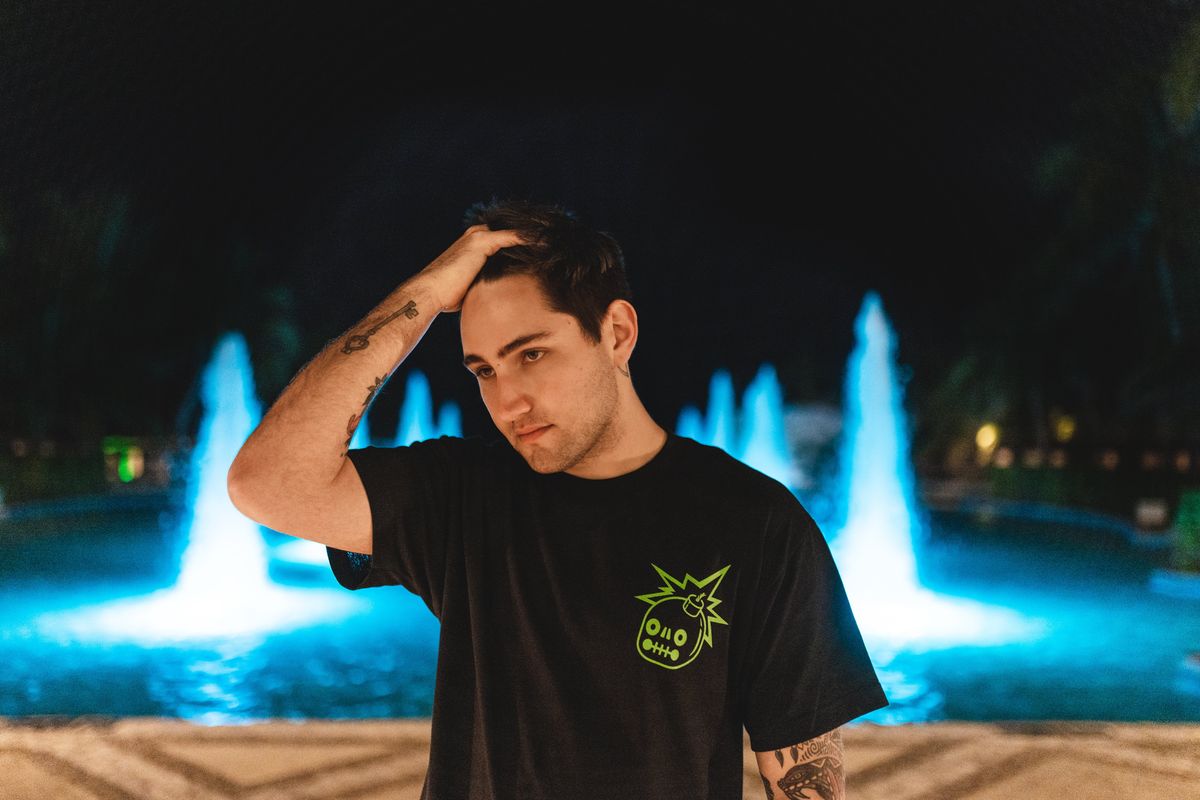 Listen Up Biz!
At 26, Sam Vogel has solidified his name as a prominent producer and DJ...creating tracks under the stage name, Jauz, Vogel has a reputation for his pulse-racing, energetic live performances that mesh big sounds, vibrant visuals, and Jauz' signature hits. At just 17, while many of us were in high school, Jauz was watching his music career blossom into the genre-bending, bass-loving DJ he is today.
---
His 2018 album, The Wise & The Wicked, which topped the iTunes Dance charts within 90 minutes of its release. Fans were keen to loving his emphasis on the bass, drums, and synths on chart-dominating singles like "Feel The Volume" and "Rock The Party." It felt like the then 21-year-old Jauz couldn't possibly perfect his already perfect sound...until now.
He's constantly crafting music that shows his growth and exudes confidence in his abilities to stay true to his sound while revealing new, previously unknown paths in house music. This past summer's EP, Rise of the Wise, gradually easing listeners into a swell of house music curated towards Jauz' subtle sonic changes. Yet, this isn't the last we're hearing from him this year.
He's played at some of the biggest festivals in the world like Ultra, Tomorrowland Belgium, and more. He's done his own headline tours with quick sellouts and large crowds. But just a few months after the release of his previous album, Jauz is here with the second part: Wrath of the Wicked.
The yin to Rise's yang, Wrath of the Wicked is more of a fraternal twin. Polar opposite in style and genre, you can hear the clear difference in Jauz' music throughout both albums. It's an impressive showcase of his range- able to create any sort of electronic dance music and have it make sense.
Wrath of the Wicked is a solid continuation of its predecessor, Rise of the Wise...and this time around Jauz is a bit more confident, has an even cleaner sound, and delves into true dubstep, edgier music. Emphasizing his two favorite production instruments, the bass and the drums, singles like "Dreaming" and "Choppa" are essential Jauz tracks. You can listen to the new album here:
Alongside this album is the Wise/Wicked tour, where fans will have the ultimate choice: attend either the Wise or the Wicked show (or both!) for two completely different concert experiences.
While Rise was more of an album to showcase all Jauz has learned and grown to become...Wrath was exclusively for the fans. We spoke to Jauz about how these two albums came together and the new tour below!
PD: Congrats on Wrath of the Wicked! Was a second installment of Wise & The Wicked always the plan?
Yeah for sure, eventually that was definitely always my goal. Once the 5 year anniversary of TWATW started to come around, I realized that it was probably the right time to revisit the idea of making the follow up..
PD: Did you have these songs for Wise & The Wicked or are some newly produced?
Other than the "Super Fly" VIP, which technically is essentially a remix of a song from the first album, they're all brand new. The oldest song in here I started maybe a few years ago. But I definitely feel like you can tell in the album the progress I've made as an artist and producer. I hope at least!
PD: How do the two albums fit together? Is it a continuation of the first or more of its own body of work?
I knew this time around that I wanted to give more attention to each "World" from the original story, which is why I thought it made more sense to put out two separate "follow up" albums this year, "Rise of the Wise" which came out in July, and now WOTW. They're both completely different from one another and really dive deep into the "worlds" I originally envisioned when writing the first album.
PD: Five years later, has your production style changed at all and are you drawing inspiration from new places?
My style has definitely grown and evolved, but I also feel like it still sounds like the same "me" that I was when I wrote the first album in a lot of ways. That's always my goal at least, is to always keep learning and growing and changing but also still making sure that the songs I write still feel like me at the end of the day.
PD: You have a super interesting tour concept with 2023 Wise/Wicked…where fans can choose to go to the "Wise" or "Wicked" shows for different experiences. Can you tell us about those shows and what to expect at each?
If you listen to each album, I think it'll give a pretty clear concept of what each show will be like. The "Wise" shows will be focused on the techier, housier music I've been exploring a lot over the last few years, where the "Wicked" shows will be dedicated to the full octane, super heavy bass music that a lot of fans are excited to hear. My goal is that fans will want to go to both shows, since they're going to be completely different experiences from one another!
PD: What tracks are you most excited to play live?
That's a tough question. I just put out like 15 songs between these two albums, so I don't know if I could pick just one from all of those! I will say though, "Lights Go Out" from the album I put out in July is still one of my all time favorites I've ever made.