CULTURE
Renner's ex has alleged that what lies beneath the actor's mystique is far uglier than his face.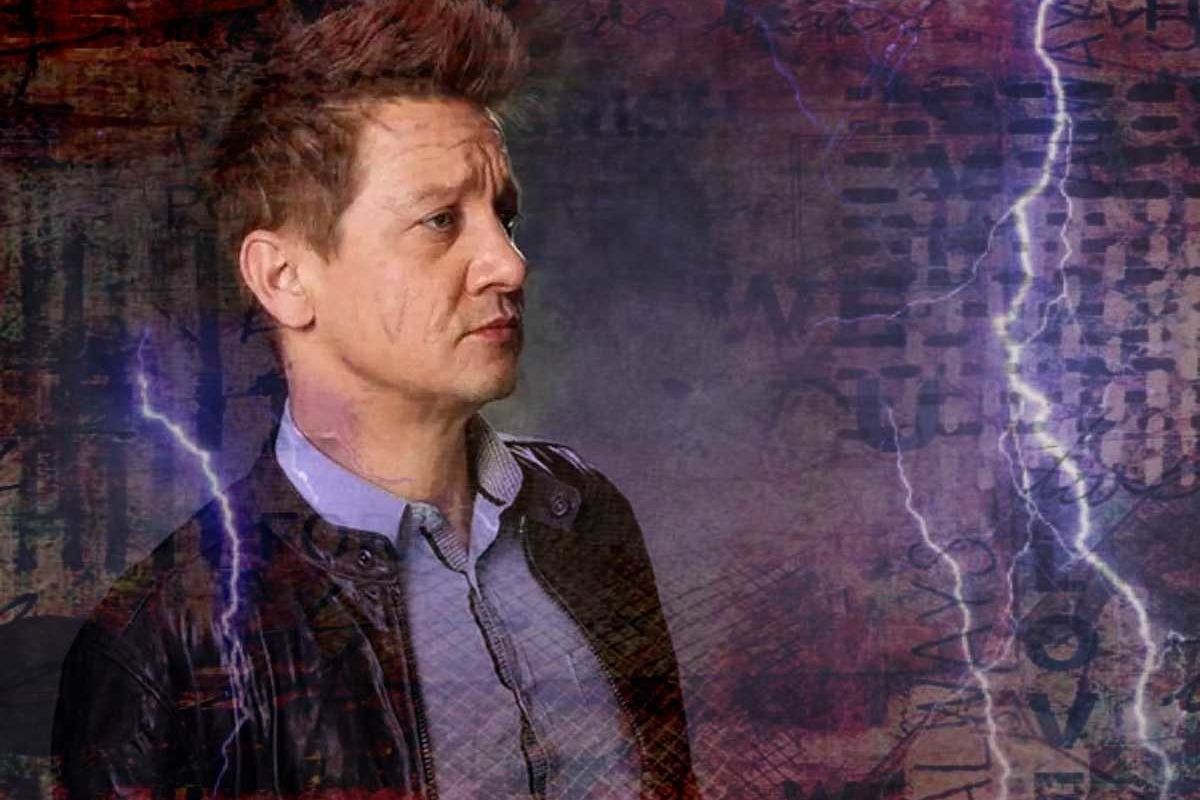 Remember how good Jeremy Renner was in Hurt Locker?
2008 was arguably the best version of Renner the world has ever seen. Then, after being nominated for an Oscar and receiving a slew of other accolades for that performance he followed up with a Golden Globe-nominated performance in 2010's The Town.
Yes, he relentlessly made Hawkeye the lamest Avenger by far in Marvel's world-dominating franchise. He became a meme after the release of Avengers Age of Ultron.
But his compelling performance in David O. Russell's American Hustle almost made up for the abomination that is Hansel & Gretel: Witch Hunters (2013). And forget America's rude awakening that "ugly hot" actors are appealing; Renner made us question if "sexy ugly" is a thing.
Unfortunately, Renner's ex has alleged that what lays beneath the actor's mystique is far uglier than his face.
Sonni Pacheco, 28, has filed court documents stating that Renner, 48, attempted to kill her in 2018.
The two divorced in 2014 after a 10-month marriage. Their deeply contentious custody battle over their now 6–year-old daughter, Ava, has led the couple to publicly defame each other to their friends, in the press, and in court.
Pacheco claims that Renner suffers from drug addiction and mental instability. In particular, she recounted a night in November when Renner was allegedly drunk and high on cocaine, telling people he "could not deal with her [Pacheco] anymore, and he just wanted her gone."
She claims that a nanny overheard Renner say he planned to kill Pacheco in her own home before killing himself, because "it was better that Ava had no parents than to have [Sonni] as a mother."
The court documents also describe him putting a gun in his mouth and threatening to kill himself, leaving cocaine within reach of their daughter, verbally and emotionally abusing Pacheco, and firing a gun into the ceiling.
In response, Renner denied all claims, countering that Pacheco is the one with addiction and emotional issues, including an "obsession with sex" that shows itself in Pacheco's artwork. He expressed concerns about his daughter's well-being if she were to be exposed to "such dark, graphic, sexual material on a daily basis."
In addition to wanting Pacheco to "overcome her overwhelming obsession with demonizing" Renner, he claims his ex-wife would brag to her friends that she'd "bagged an Avenger." Renner paints a picture of a woman obsessed with fame and material gain, pointing to her jokes about introducing her friends to fellow Avenger cast members so they could "bag an Avenger, as well."
Renner's PR team released a toned down response in an official statement: "The well-being of his daughter Ava has always been and continues to be the primary focus for Jeremy. This is a matter for the court to decide. It's important to note the dramatizations made in Sonni's declaration are a one-sided account made with a specific goal in mind."
Custody battles are sad, turbulent, sometimes traumatic—and, above all, private. Nonetheless, it's not uncommon for celebrity splits to exploit public image and defamation of character to sway court decisions.
Renner and Pacheco continue to lodge allegations at each other in court documents, including Renner's claim that Pacheco sent explicit photographs of him to their custody evaluator in order to cause him "extreme embarrassment."
Clearly, 2019 hasn't been a good year for Jeremy Renner. As The New York Times pointed out in "The Rise and Fall of the Jeremy Renner App, Which Was a Real Thing," the most bizarre aspect of the actor's app was that people used it at all.
The Jeremy Renner App (w/ Drew Gooden) www.youtube.com
The Ringer observed in 2017, "Within the confines of the Jeremy Renner app, it looks like a digital utopia, a cocoon of Renner love and inspirational quotes. But elsewhere on social media, a small but very vocal group of impassioned fans has posted fierce accusations of censorship and contest-rigging."
After comedian Stefan Heck realized that the app could easily be manipulated by any user to make their comments appear as if Renner himself was posting them (or any celebrity, for that matter), he was forced to shut it down with the last post, "The app has jumped the shark. Literally."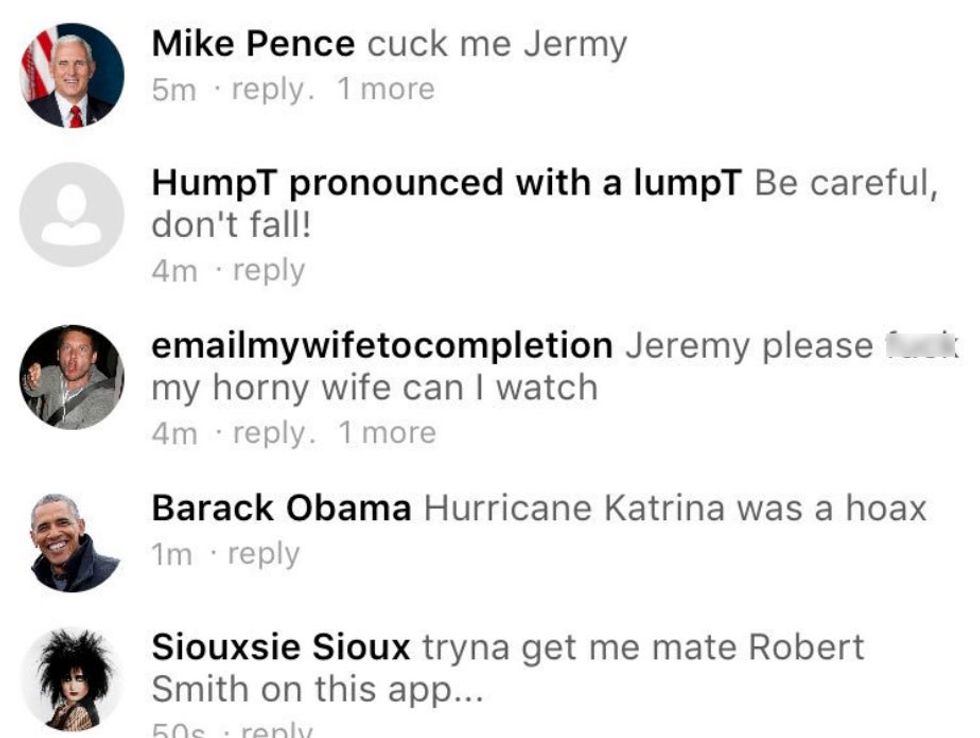 How could 2019 get any lower for Renner?
Have you heard his recent album? Have you seen one of Jeep's weird commercials featuring his original songs?
Did you know Jeremy Renner voice acted as a husky named Swifty who works in the mailroom of a dog delivery service in the upcoming animated feature Arctic Dogs?

If you were unaware, his "Heaven Don't Have a Name" has been described as "Imagine Dragons except somehow worse" and "quite possibly the worst song of 2019." Fortunately, Arctic Dogs is set for release on November 1. Get your tickets now!
Jeremy Renner - Sign - Summer Of Jeep www.youtube.com