The right and left seem to disagree on the meaning of MAGA.
The right claims that MAGA (Make America Great Again) is a slogan advocating for a time when America was simpler, safer, and more prosperous. The left sees MAGA as a dog whistle for racism, a throwback to a period where minorities could be segregated and where LGBTQ people lived closeted lives in fear. As it turns out, the left might not be so off base.
Late Monday night, after flying into Chicago from New York, 'Empire' star Jussie Smollett went to Subway to get a sandwich. As he left, a man yelled, "Aren't you that f****t 'Empire' n*****r?"
Then he and his accomplice, both white men, brutally attacked Smollett, beating him and fracturing his rib. They then tied a rope around his neck and poured bleach on him. As they fled, one of them yelled, "This is MAGA country."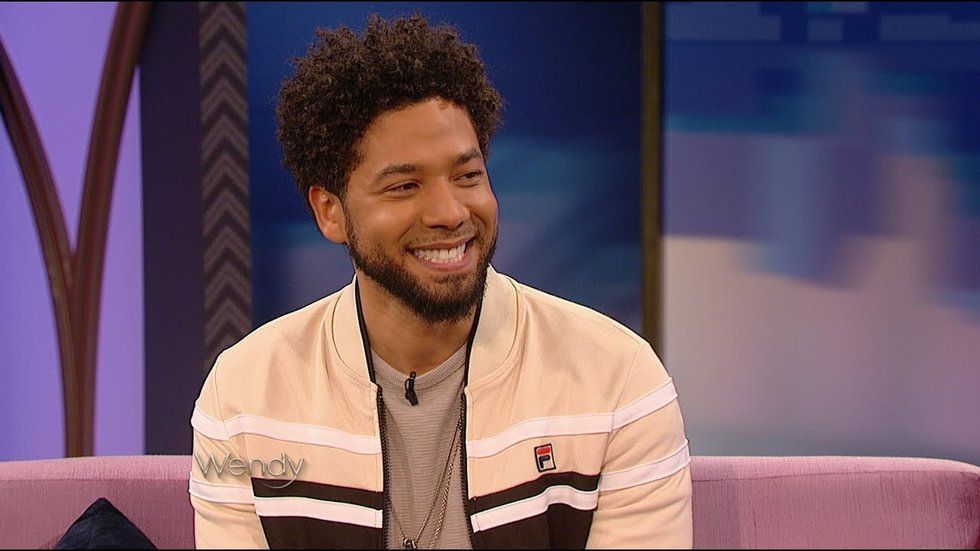 i.ytimg.com
Furthermore, the attack seems to have been premeditated, as Fox Studios received a letter 8 days prior that said "MAGA" on one side and "SMOLLETT JUSSIE YOU WILL DIE BLACK F*G" on the other in magazine-clipped letters.
Smollett, who came out as gay in 2015, has been discharged from the hospital and is presumably in stable condition.
His attackers have yet to be caught, but you can be sure they're making America great again by committing blatant hate crimes. It's frankly astounding that anyone can view themselves as the "good guys" when people shout their slogans before viciously attacking another person, and the rest of us aren't even surprised.