Frontpage Popular News
Rising Pop Sensation Lyn Lapid On Her EP, to love in the 21st century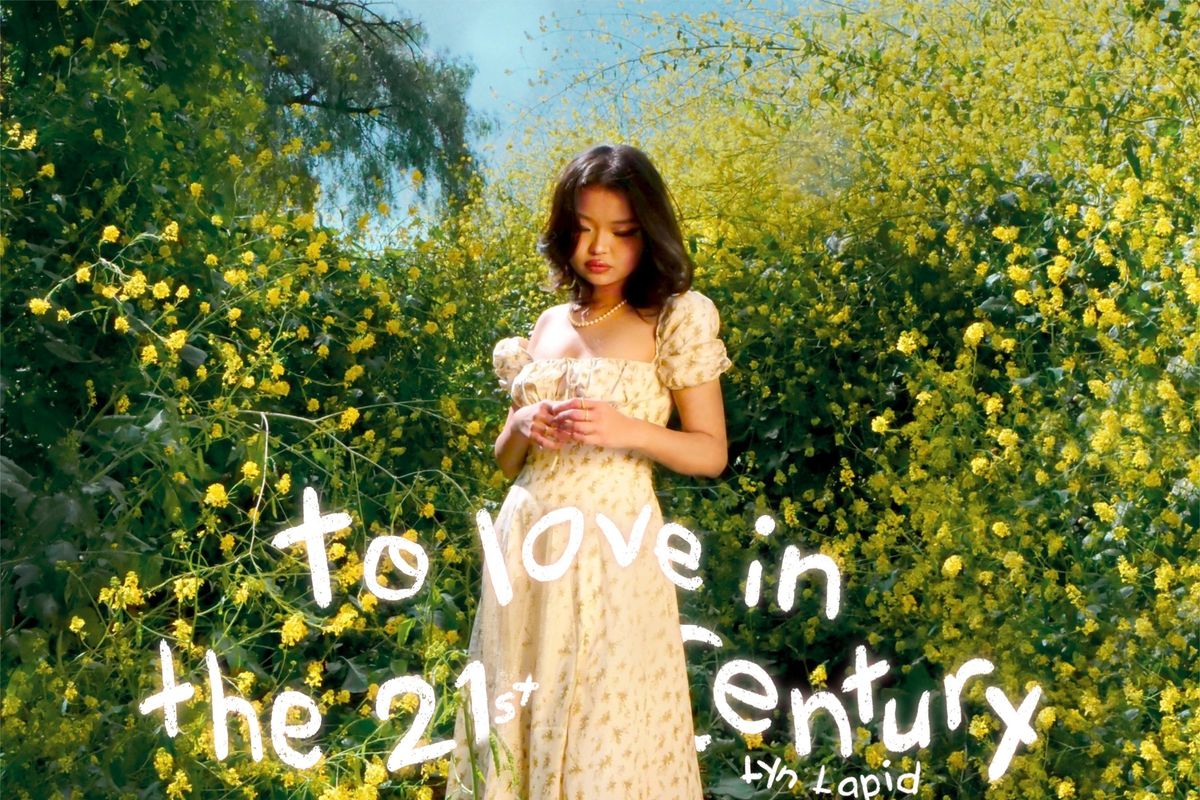 Republic Records, Lyn Lapid
How many times can you say you've been genuinely impressed by a vocalist's raw talent? I guarantee this is how you'll feel after listening to Lyn Lapid's EP, to love in the 21st century. She's a classically trained artist who can rock any vocal range, who leaves you guessing and wanting more while delivering a powerful chorus or dainty bridge. She's a singer, songwriter, instrumentalist all-in-one.
---
Lyn Lapid is not normal by any means. She's mega-talented, almost concerningly so, and her lyrics bring an honesty that's both refreshing and respectable. to love in the 21st century is an ode to popular teenage romcoms trending right now like The Summer I Turned Pretty and To All The Boys I've Loved Before. Both pics cover the agonizing angst and pain you feel while falling in love as a teenager.
She started by posting covers with her ukulele on YouTube, garnering the attention of fans across the globe. And for a good reason, Lyn's voice is unlike no other. She's one of the young talents to start their careers by catapulting into the limelight via social media, following in the footsteps of the likes of pop sensations Billie Eilish and Justin Bieber. And yet, she's wholly and uniquely Lyn Lapid. You can listen to her EP, which contains hit singles like "poster boy", here:
Lyn Lapid's debut EP is just the beginning, and Popdust got a chance to sit down and talk with Lyn about this huge 2023 she's been having so far!
Congratulations on to love in the 21st century! How did you draw inspiration from popular romcoms like The Summer I Turned Pretty and To All The Boys I've Loved Before?
I admired the cinematography and storytelling style of The Summer I Turned Pretty and To All the Boys I've Loved Before, so I drew inspiration from those aspects when I was piecing together to love in the 21st century. I also stressed on putting together a majority Asian American cast for the visualizers and music videos, similarly to TSITP and TATBILB because I wanted my project to also be a positive example of Asian American representation.


The EP takes listeners through the course of a first-time relationship and falling in and out of love...do you like to include a lot of storytelling in your songs or do you find yourself writing from personal experience more?
I do both! The songs on this next project not only revolve around one story but are also a collection of written personal experiences from me and someone very close to me. The EP tells the story of a no label relationship between a girl and a boy, which is based off a true story.


If you had to choose, what are your favorite tracks off to love in the 21st century and why?
I would have to say "like you want me to." I love repurposing beautiful melodies from classical pieces, and I actually interpolated Rachmaninov's Piano Concerto no. 2 in C minor when writing the chorus of "like you want me to." I just remember being in love with the song we came up with that day after I came in and showed the writing session the chorus I had written beforehand.


You started by posting covers and playing instruments like the ukelele on YouTube…how did that help connect you with fans and ultimately shape your music career now?
I started posting covers with my ukulele for fun, and I think that's when I realized that I really enjoyed singing and growing a connection with people who enjoyed watching my covers. I shifted focus away from covers when I started putting out original music, and I'm so grateful for the fans that stuck by me and enabled me to have the career I have now.
Is there a favorite song of yours to cover?

I'd definitely say "Love Like You" from Steven Universe.


You're currently on a tour for the new EP…what can fans expect from a Lyn Lapid show?
You can definitely expect a lot of me engaging with the crowd. I love performing the songs and having the audience sing along with me, but I also love to engage with the crowd by talking to them. Whether it's telling the story behind the song before I sing it or teaching them a part they can sing along to, I definitely prioritize keeping the crowd engaged. I also love to rearrange my songs so that it includes a lot of crowd participation. I'd hate for my shows to be boring, so I avoid that by including the audience as much as possible in my set.

What has been the best memories of your tour so far?
I'd say meeting the fans. As an artist that's started on social media, it was hard for me to conceptualize how many people I was really reaching with my music. When I play live and do meet and greets, I can finally put faces to the names of people I had been interacting with on my social media through my music, and it makes me feel solidified as an artist.