Frontpage Popular News
He's Back: Martin Solveig Releases First Album Since 2011
An Exclusive Interview With Popdust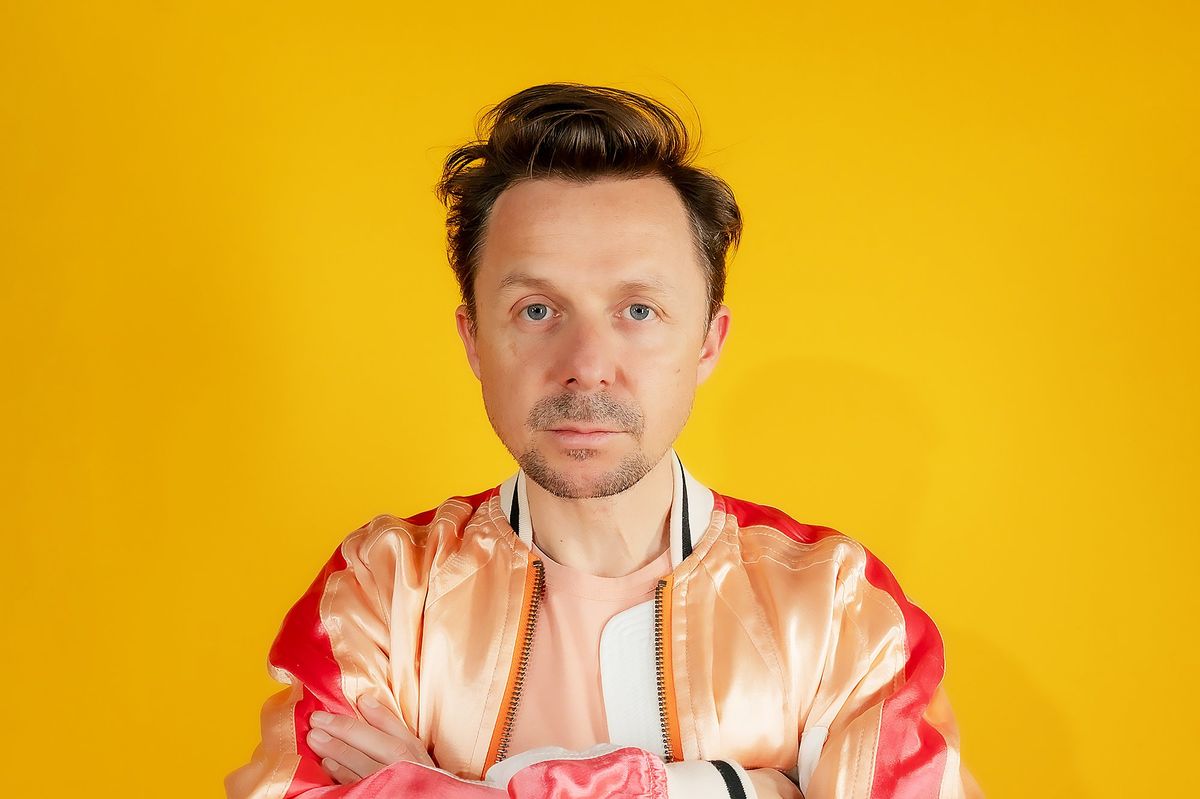 Listen Up Biz, Martin Solveig
Martin Solveig is nothing short of an icon in the electronic dance music world. Starting his career in 1994, Solveig has been paving the way for DJ's and producers through refreshing symphonies of bass, drum, and vocals to create catchy, chart-worthy music. With hits like "Intoxicated", "+1", and "All Stars" under his belt, it's a pleasure to find out what he has in store next for fans.
---
His previous album was Smash, 10+ tracks including chart-topping hit "Hello" with Dragonette and "Ready 2 Go" featuring Kele Okereke. The 2011 dance album was his fourth, marking the start of a 12 year long hiatus from music. In the meantime, Solveig used the time to draw inspiration and hone in on his music.
It was a much-needed, well-deserved break from making a full body of work- not to mention a years-long global pandemic that put everything else on pause. However, the time has come for Solveig to return with his fifth studio album: Back To Life. Back To Life is an exciting return that consists of your classic Solveig sound mixed with a bit of maturity, a ton of experience, and a newfound sense of life breathed into his tracks. You can listen to the album here:
Utilizing and uplifting the talents of vocalists like Raphaella, Faouzia, Stefflon Don, and more, each track is a new experience for the listener. Standout singles like "I Don't Want To Work" featuring Stefflon Don prove that Martin Solveig has the attention to fine details and production skills that set him apart from the rest. With this album, and after working with mega-names in the industry like David Guetta, Madonna, and Jax Jones, it's hard not to consider him one of the most iconic DJ's in the game.
Popdust got a chance to speak with Martin Solveig on his break from music, Back To Life, and more below!
PD: Congratulations on your new album! It's your first since 2011, why did you decide to take the past decade off from releasing a full body of work?
Thanks a lot ! I took a nice break during the pandemic, it was a necessary time for me to recharge deeply and find inspiration. I was able to find some time to listen to a lot of music and immerse myself in everything that makes me love music. After this break, I had quite a few things to say, and that's why the album format seemed the most relevant to me.
PD: What finally inspired you to create Back To Life?
What inspired me to create the album is that there are many inspirations from the contemporary world, and I wanted to make something danceable but with some depth, and specifically a perspective on the world of 2023. Indeed, social media greatly inspired me to write songs like "I Don't Want to Work", "Now or Never", and "Paradise".

PD: Was there any difference creating this album than your last? What have you learned since 2011 that translated into this album?
The common thread between all the albums I've made in my life (5 of them) is that nothing was easy. They all took a lot of time, and I think they correspond to moments when I build new sound architectures and new creative processes, so there's always some pain. However, this one was a bit simpler, making thing simpler has been a true improvement. Perhaps it was done with more serenity, and also technically, of course technology has evolved greatly over the past ten years. So, I was able to develop a system that allowed me to create very unique Sonics, quite personal, of which I'm particularly proud of, and that's what you'll hear a lot of on this album.
PD: What is one piece of advice you have for people looking to make dance music?
For young artists, I've been giving the same advice for 20 years. That is, first and foremost, be 100% honest and authentic. Try to gain as much confidence in your uniqueness and what you do, the uniqueness of your music, that's very important. And then, when it comes to dance music in particular, I'd say the best indicator is to make music you want to play in your sets, to make music you want to mix in your sets, and to do it while taking great pleasure in the process. That's something that always works.
PD: What are your favorite tracks on the album?
The ten tracks on the album are my ten favorites. Those that weren't my favorites didn't make it onto the album; that's how I made the selection in the end. It was quite straightforward.
PD: You have a bunch of vocal collaborations on Back To Life, and in your music in general,do you have anyone you've been wanting to work with in the future?
The voice is my instrument; it's my main tool to compose. I often use my voice in the demos, and I sometimes keep my voice in the final compositions (three tracks on this album). It's something that is very dear to me, and that's why I'm especially pleased to have collaborated with all the talented artists on this album, who are mainly emerging talents. Honestly, there are hundreds of artists I'd like to collaborate with in the future. One of them, and an example I often mention, though it will likely never happen, Lenny Kravitz