Sports
At 53 and 57, the legendary boxers may may re-enter the ring for a third match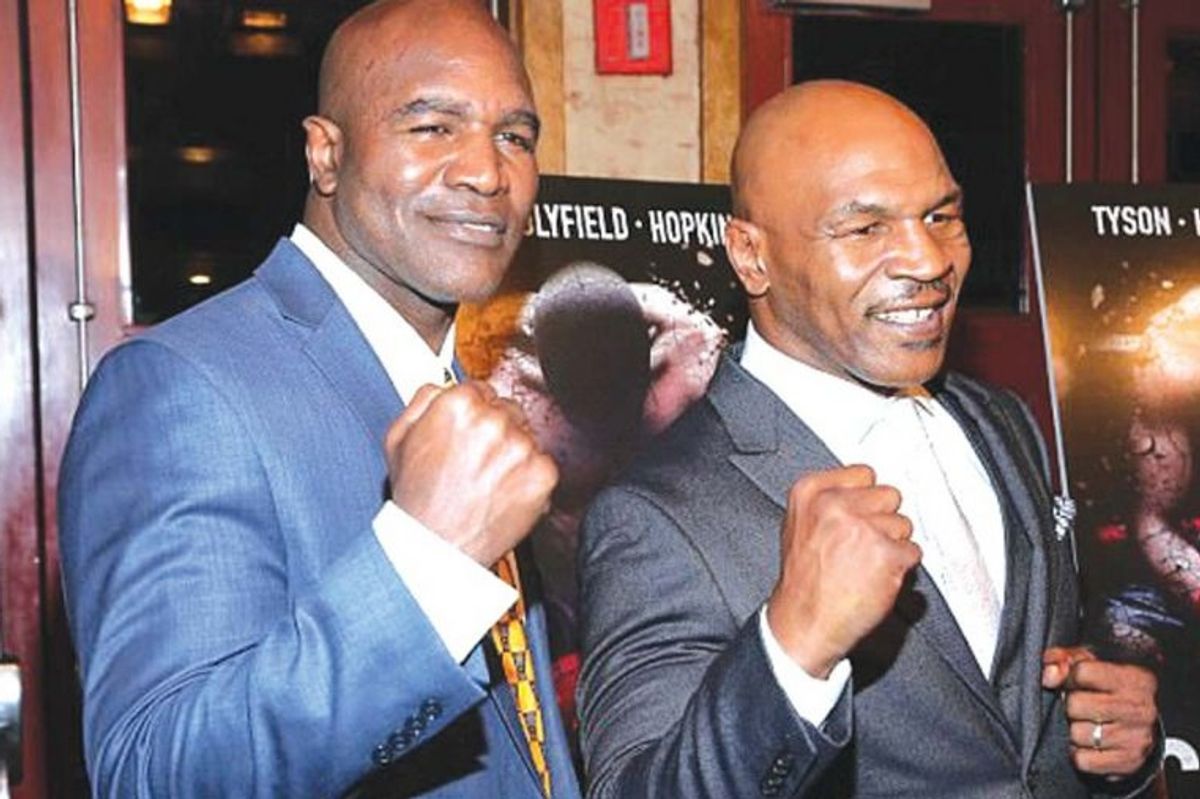 The last time Mike Tyson and Evander Holyfield shared a boxing ring was more than 20 years ago, and Holyfield left the missing a piece of his right ear.
But now Tyson is returning to the sport, and Holyfield wants a rematch.
---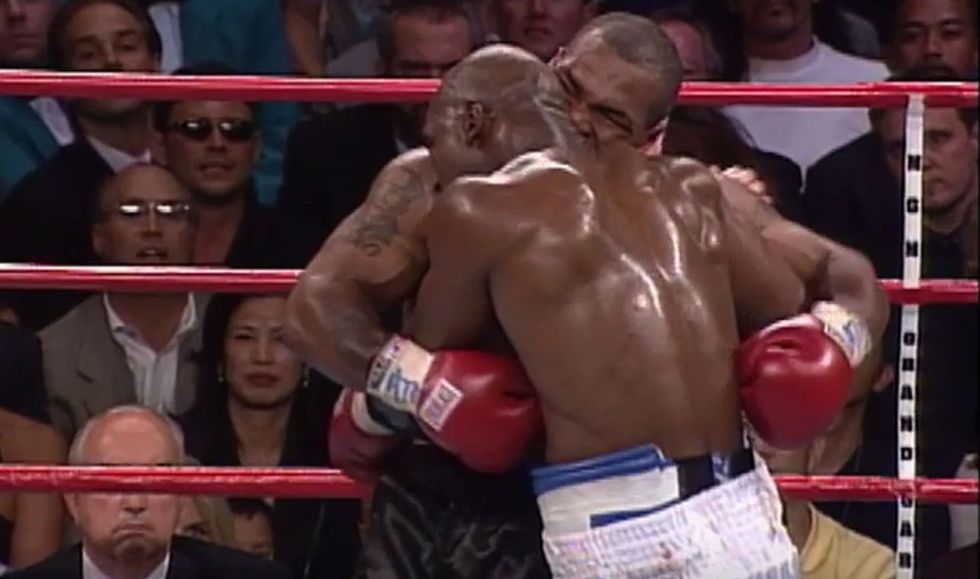 Two of the greatest boxers of the 80s and 90s, both had held multiple heavyweight titles when they entered the ring for their infamous 1997 bout. Their first match-up the year before had lasted 11 rounds and ended in a technical knockout for Tyson. But in June of 1997, Tyson took the grudge he'd been carrying ever since and translated it into a different kind of violence. Twice during the match, Tyson took advantage of a "clinch" (the term for when boxers are locked in a close hold) to bite Holyfield's ears—first the right, then the left. With the first bite Tyson took a one inch chunk out of Holyfield right ear and spat it on the ground. Still the match was allowed to continue until Tyson bit his opponent a second time and was disqualified.

It's no great surprise that boxing attracts athletes with violent tendencies, but Mike Tyson elevated that tendency to a frightening degree. Since then he's done a lot to reform his reputation and distance himself from a violent past, which included pushing his mother down the stairs, raping a teenage beauty queen, and violently beating a group of seven sex workers in a drug-fueled, paranoiac rage. That last incident took place in 2009, the same year Tyson got sober, married current wife Lakiha Spicer, and appeared in The Hangover. Eleven years, one Adult Swim cartoon, a tell-all autobiography, an HBO comedy special, and a lot of psych meds later, much of the world—including Evander Holyfield—seems to have forgiven Mike Tyson for his crimes.
So when Tyson posted a training video to Instagram on Monday to declare, "I'm back," the post received more than a million likes in just a few hours. And when TMZ Sportswas wondering who the 53-year-old would fight in his exhibition matches, they asked Holyfield, 57, if he would be interested, he responded, "It would be no problem," adding that, "Life's about two people really trusting each other." Apparently he's ready to trust Tyson again—he was even a recent guest on Tyson's podcast Hotboxin'. Of course, it probably doesn't hurt that Tyson's 1997 disqualification secured the $35 million prize for Holyfield...

While nothing is yet confirmed, the buzz around a possible third match between the legendary fighters is building pressure to make it happen.