New Zealand based singer-songwriter and breakout star, NOURI, released her debut song, "Where Do We Go From Here" just two months ago and hasn't looked back since.
The music video has received over a million plays on YouTube and hundreds of thousands of streams across all platforms—and for good reason. The song is a classic pop song made unique by NOURI's rasping, infectious voice lamenting the loss of a love that comes at the wrong time. The production is exquisitely minimalistic, with soft guitars and a dance beat that perfectly complement the singer's emotionally charged performance.
NOURI - Where Do We Go From Here (Official Music Video) www.youtube.com
In a phone conversation with NOURI, she shared that the song came to her in a single moment of inspiration. "I was sitting in one of my friends houses one day and we were just messing around with a beat, and in my notes I'd put down 'where do we go from here?' Later, when I was looking back through my notes, I was like I actually really like this line, I'm gonna try to use it when I start singing to the melody."
From there, the song reached its fruition in just one hour. "It's so relatable, and I just felt such a level of honesty in writing it, so when I say that I wrote it in the car, it literally took me about an hour to write, and then it was finished...It came from such a personal place, which is what I always want to aim for in my music, so that my fans can really feel me in the music."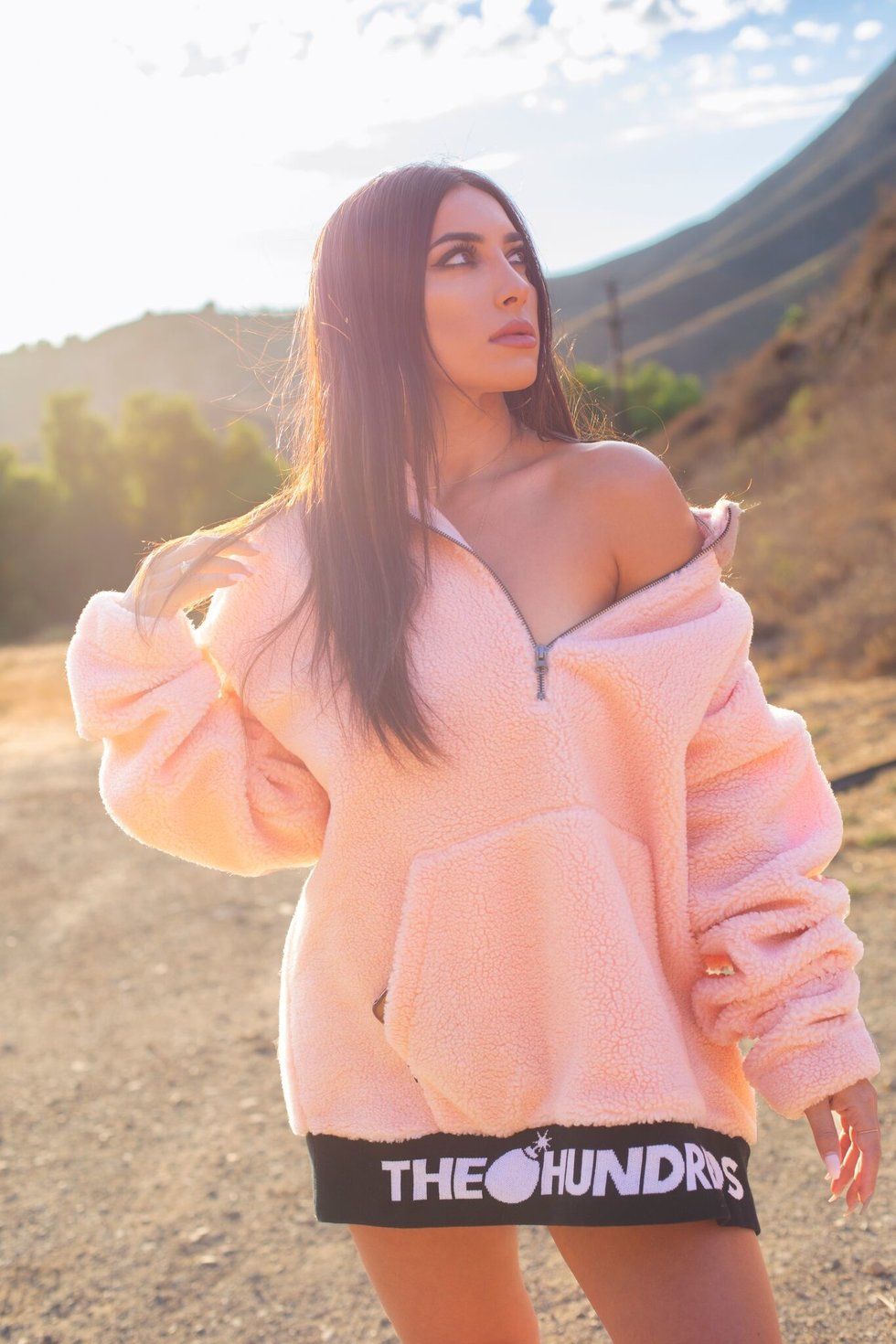 The hit music video perfectly reflects this idea, following NOURI and actor Bennett Jonas through the story of a tumultuous love affair, featuring stunning desert scenery and sizzling moments of chemistry and conflict. NOURI confirmed that the on-screen connection was very real, saying, "The actual day of the shoot was just so much fun, everyone was great and happy to be there. Bennett and I just immediately had great chemistry. He made me so comfortable and made it so fun." The steamy performance wasn't the only part of the music video that can be attributed to NOURI's talent. She confessed, "Nobody really knows this but I edited and color corrected the whole music video myself. I edited for 48 hours straight."
The singer's control over her own work and drive for perfection is part of what has made her upcoming 2019 EP so widely anticipated by fans and critics alike. When asked what we can expect to hear on the EP, NOURI laughed and said that it'll be a collection of songs that "somehow make you want to dance and cry at the same time."
Despite what her infectious enthusiasm and optimism may lead one to believe, NOURI's road to the spotlight wasn't an easy one. She spent her early years in a Syrian refugee camp before immigrating to New Zealand, and she views that time as one of the most transformative periods in her life. "I feel like I've been put in this position to be able to be a voice for people who don't have one. I want to make sure I help make everyone aware of situations like the refugee crisis, something that affected me as a child but is still happening to this day all over the world. I want to inspire people to realize you really can make it out of bad situations, you can make a change, you can make your dreams a reality."
The singer hopes that, as her career progresses, she'll be able to use her voice for good, raising awareness for important issues, but also creating music that people can connect to and, of course, dance to.

---
Brooke Ivey Johnson is a Brooklyn based writer, playwright, and human woman. To read more of her work visit her blog or follow her twitter @BrookeIJohnson.
---
POP⚡DUST | Read More...
Don't Try the Apocalypse at Home: Netflix Discourages Viewers from the "Bird Box" Challenge
Jordan Peterson and the Myth of the Modern Man
Kanye Begins New Year with Political Rant; Expects 4th Child with Kim Kardashian Wes