On The Spot is the only show in New York City that combines the dulcet tones of cabaret, with the frantic hilarity of improv comedy
Weekly guest singers prepare songs and improvisers build a musical book around them. The results bring down the house, delighting audiences and critics alike. Now in its third hit year, running weekly at the Broadway Comedy Club, the team, which features some of New York's premiere improvisers, has put together one of their most exciting shows yet. The talent is not to be missed.

On May 21st On The Spot will feature Christine Dwyer and Matt DeAngelis. Dwyer is fresh off performing in Jesus Christ Superstar: Live!, and her impressive resume includes playing Elphaba in Wicked on Broadway and on tour, as well as starring in the Finding Neverland national tour. Matt DeAngelis will be taking a night off from Waitress to join the fray. DeAngelis has also starred in Hair on Broadway. This is Dwyer's second visit to On The Spot, and DeAngelis' first. The pair are powerhouses of talent, and have recently set up a talent coaching business in addition to their regular performance work.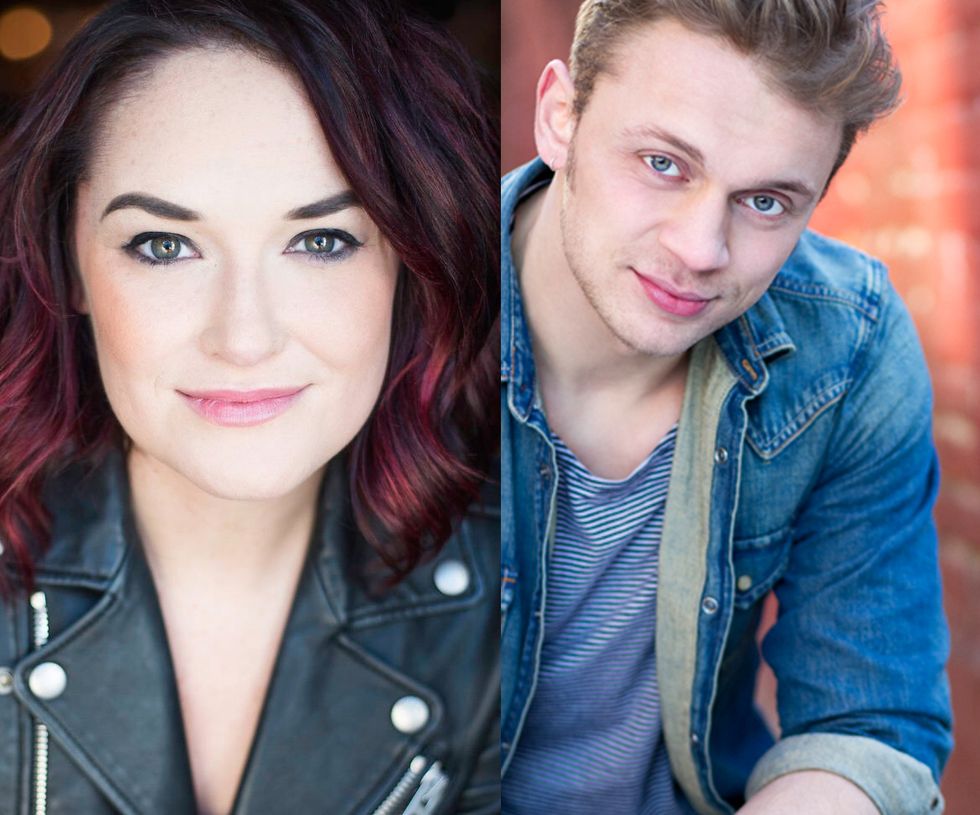 Christine Dwyer and Matt DeAngelis
But that's not all. In addition to these Broadway stars, On The Spot will also play host to the internationally-renowned Citrus Singers. As part of On The Spot's unique, critically-acclaimed blending of improv and vocal talent, these young performers, on the verge of their graduation, will join the regularly scheduled improvised mayhem. Between their fresh faces; DeAngelis and Dwyer's main-stage prowess; and the skill of On The Spot's unmatched improv team, this evening is not to be missed.

Critics have called the show "spot-on," "fun-filled," "top-notch," and "laugh-out-loud." As well as being "a show that takes 'anything for a laugh' to new heights of bravery!" (NY Theatre Review, BroadwayWorld, Culture Catch, OnStage, Hi! Drama, Ludus NYC). Audiences love it, and singers between shows love coming down between gigs to contribute to the fun.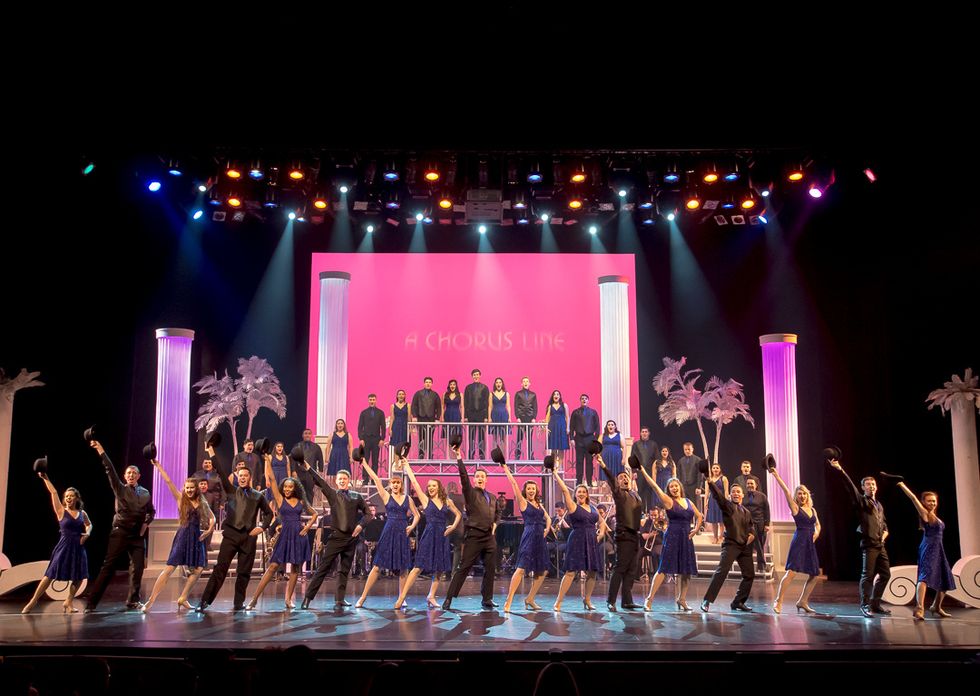 The Citrus Singers on tour
Appearing on behalf of The Citrus Singers will be Sophia Aguilar, Lizzy Blandino, Audrey Conte, Cassandra Costa, Domenique Dominguez, Dakota Goss, Daniel Imsen, Israel Lacy, Gabriella Musquez, Erica Ruiz, Jacob Rushing, and Harrison Schultz.

The improvisers for the evening will be Patrick Reidy (College Humor, Funny or Die, UCB, National Commercials), Chris Catalano (Trey Parker's Cannibal: The Musical, National Commercials and Book of Mormon's own 'Lottery Dude'), Andrew Del Vecchio (Solace Comics, LMAO Off-Broadway, Hold Up a Sec Podcast), Alison Wien (Drunk Shakespeare, Thank You For Your Cervix), Thomas Burns Scully (LMAO Off Broadway and Live In Theatre) and Jordan Kai Burnett (American Idiot: The Musical, Seussical: The Musical, CollegeHumor)
Musical Director: Andrew Whitbeck
Improv Director: Patrick Reidy
Producer: Nathan Armstrong
The world famous Broadway Comedy Club is located on 318 W 53rd St, New York (Between 8th and 9th ave).