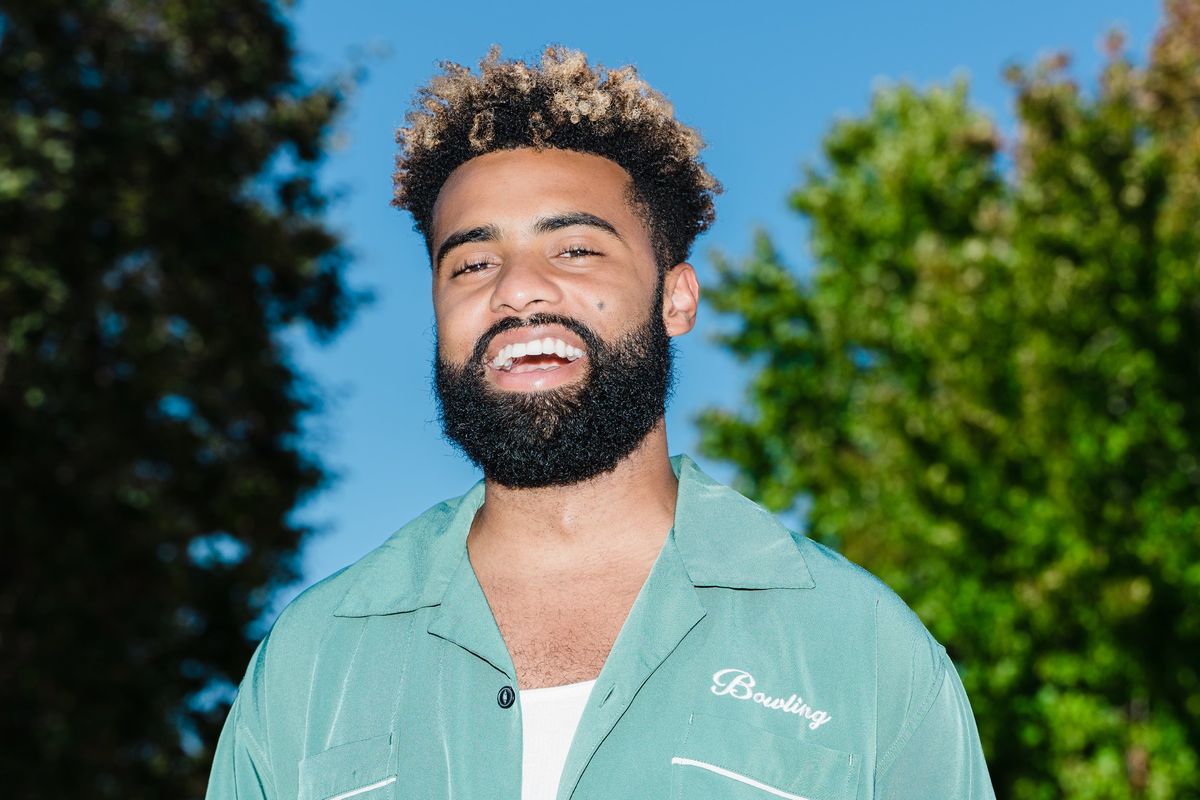 Jordan Edwards/Popdust
Interview and Photos by Jordan Edwards

In June of this year, Paul Russell posted a snippet of "Lil Boo Thang." Though unfinished, the track went viral on Instagram and TikTok. Comments called for him to complete and release the song, which he did in August.

Now signed to Arista Records, the Ivy League grad now has a hit on the Billboard charts and a career that's taking off.

We met Russell in West L.A. to talk about the song that changed his life and what he plans to do next.

---

Tell me about making "Lil Boo Thang." This started as a TikTok. How did you come up with the vocal and blend it with the "Best of My Love" instrumental?
At the time, I'd heard a lot of remixes that put the vocals from a modern song over a funk or soul beat, and I'd always loved "Best of My Love." So I found an instrumental, so I could make something that felt like those remixes. I just recorded myself freestyling over the beat, picked a 20 second clip from it, and posted it, all in like an hour. It didn't feel like a big moment or anything. At the time, it was just meant to be some fun content, because I was sure I'd never get permission to release something like that.

When did you realize "Lil Boo Thang" was huge, and what was your first thought?
I remember seeing a video on reels that someone posted that got over 100 million views. I didn't have the sound on when I watched it, so I didn't think much of it. Later, I was talking to my friend about how I'd never seen a video that big before, so I pulled it up to show him, and this time I had the sound on, and realized it had my song in it. This was back before the full song was out so I remember thinking, "Wow, I have to get this out ASAP."

Describe the process of creating the full song and clearing the instrumental for release. It feels like it all happened pretty quickly.
Maybe it felt quick from the outside, but at the time I was terrified it was taking too long. Once I saw the first post go viral, I immediately wrote the rest of the song because people started reaching out and saying they could help get it cleared. Then I had to wait a couple months while people worked on getting all the right permissions and paperwork. I remember getting so many comments about how long it was taking, like "the song's gonna be played out by the time it drops," so I was freaking out.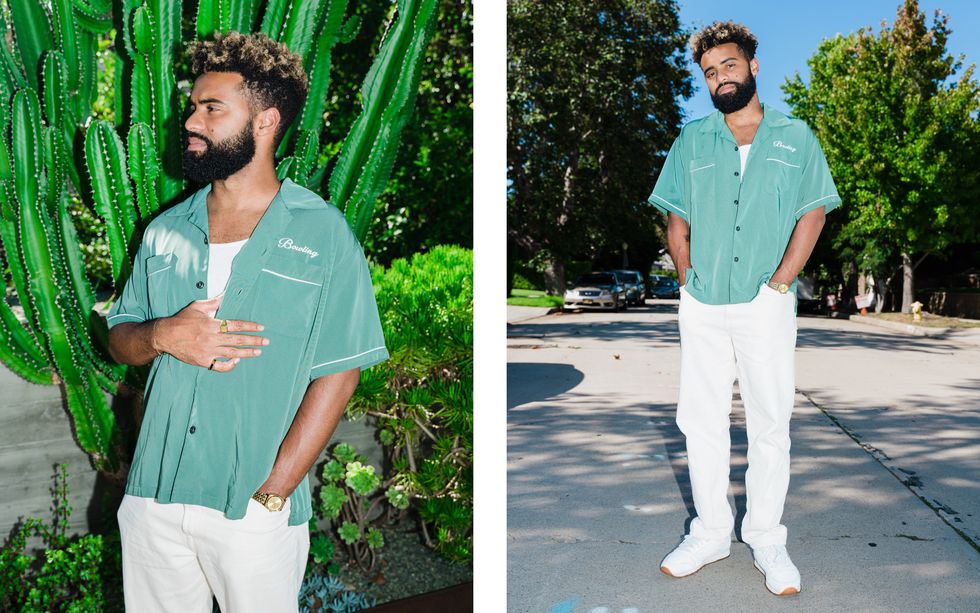 Jordan Edwards/Popdust
The video is a lot of fun, and you mentioned it was shot in one day. What was it like to make?
It was amazing, because we really just pulled together some friends, had a cookout and built a video and a story around it. So everybody was dancing and hyping each other up and having a good time. My philosophy is that if you have a good time creating something, people will be able to feel that when they see it. That's how it felt to make the song, so we wanted the video to be the same.

There have been calls in the comments for you to add a verse since the song's so short. Is that something you'd consider?
That may or may not be something we're talking about. That's all I can say.

You're an Ivy League guy. You went to Cornell. What would your career path be if you weren't doing music?
Before music I worked at a tech company, doing strategy and finance stuff. I've got some experience in the startup world, and I'm really passionate about fashion and food, so I'd probably try to start my own company in one of those industries. I think I'm still gonna do that one day, once y'all get tired of listening to my music.

What's next for you?
A lot more music on the way! I'm currently figuring out the schedule to release all the new music I've made over the past year. It's a bunch of stuff I'm really excited about, so I can't wait.
Paul Russell - Lil Boo Thang (Official Video)
For more from Paul Russell follow him on Instagram and TikTok.