"Beloved indie pop guru" (Paper) Ariana and the Rose's galactic immersive music party "light + space" has become a celebrated Brooklyn staple over the past few months with Time Out NY calling it one of their "amazing things to do in NYC" and LadyGunn praising Ariana as a "walking piece of art, poised yet whimsical."
And in celebration of PRIDE month, Ariana has partnered with NYC Pride for the final event in the "light + space" event trilogy, taking place June 14th at House of Yes (2 Wyckoff Ave, Brooklyn).

It is sure to be an exciting, inclusive, and unforgettable night, co-hosted by NYC nightlife legends Amanda Lepore, Paul Iacono and Nicky Ottav, and featuring a live set by Ariana and the Rose herself, DJ sets by Bright Light Bright Light, Lauren Flax, and Seth Kirby, as well as a special performance by RuPaul's Drag Race star Phi Phi O'Hara.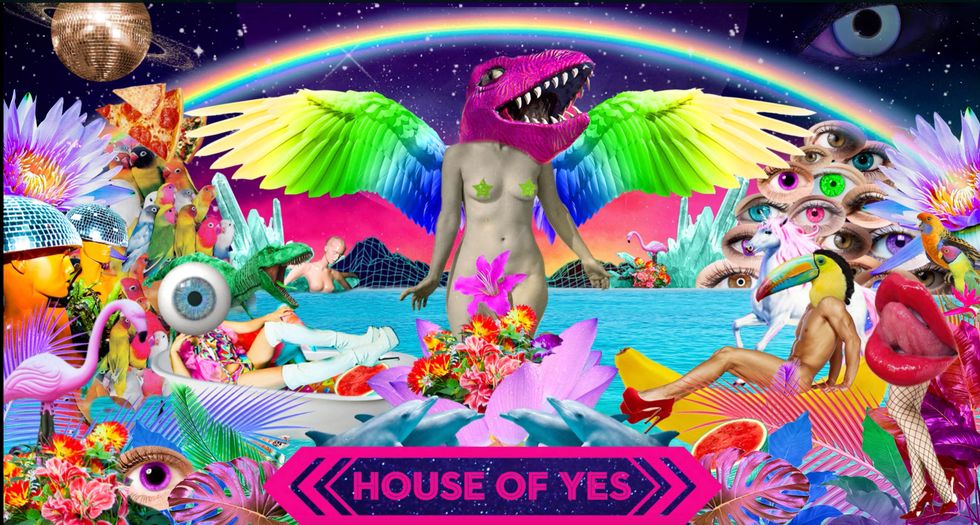 The "light + space" crew will also be raffling a vintage jacket with one of a kind galactic star man embellishments by sustainable Brooklyn based designer Zero Waste Daniel, proceeds will be donated to the Ali Forney Center.
"light + space" mainstay activations like a glitter makeup bar (to get you cosmic-ready!), interactive characters, a VR and Subpac experience, and a celestial boomerang photobooth will also all return.
For more info visit: http://bit.ly/2xO1jwg | For tickets: http://bit.ly/2Jn7rg0