sponsored
Proactiv: The Skin Care Solution I Almost Overlooked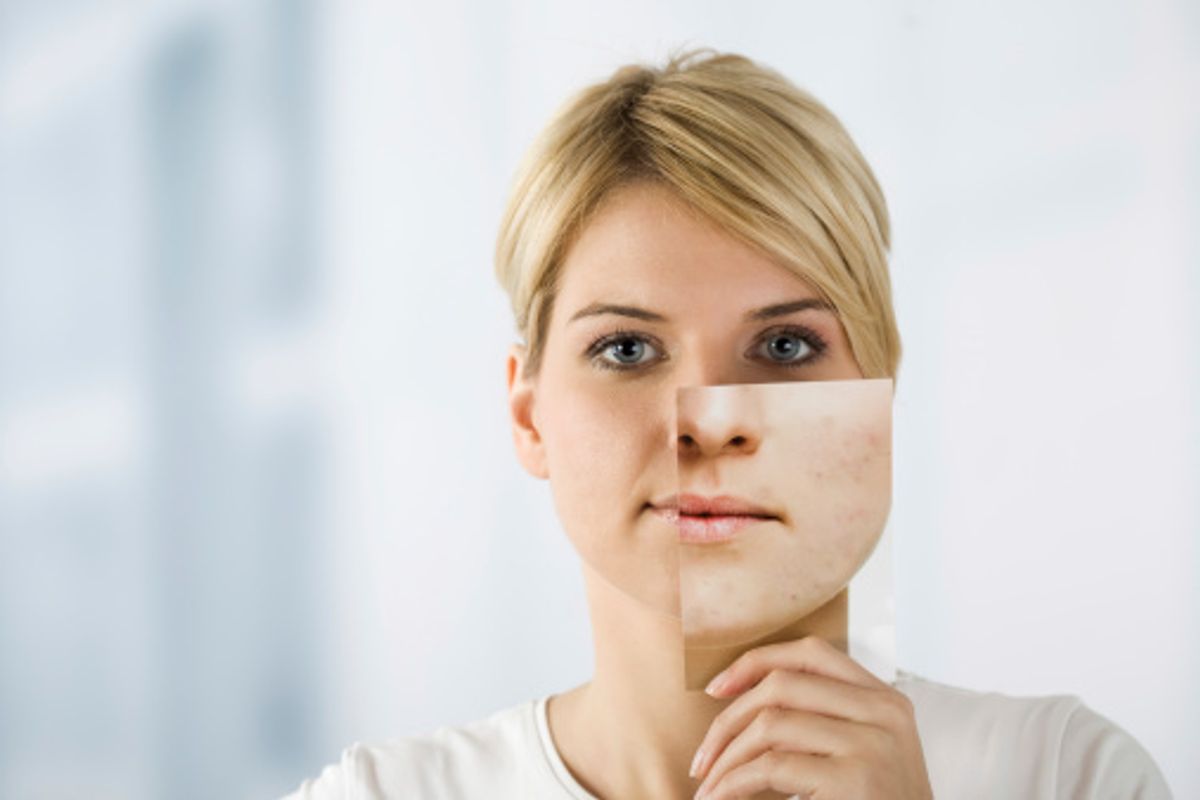 Over the holidays, I have an annual tradition of Facebook stalking myself. I know, it sounds lame, but I like to take the time to reflect on all the stuff I've done over the past year. It's amazing how time goes by! But the one thing I noticed about all of my pictures was not how much fun I was having, but my terrible breakouts. Since I've done a lot this year, all the stress (and pore-clogging makeup) took a toll on my face.
While I knew I had an occasional breakout problem, I didn't realize how bad it was until I saw picture after picture of red, irritated skin. I tried almost everything under the sun: from skin care aisle solutions to strong prescription medications, but they didn't always help, and sometimes made things worse. Then when I resorted to some all-natural remedies I'd read about online like honey and oatmeal, they weren't strong enough. I've always had trouble finding the right acne treatment for my very sensitive skin.
Seeing those pictures inspired me to finally get my acne under control. So I decided to go to the professionals: Proactiv. They've been around forever, we've all seen the commercials at least one time on a lazy Saturday afternoon. Needless to say, I was a bit skeptical at first, but having tried everything else, I wanted to give them a chance. At first, I thought it might also be too harsh on my skin, I did some research and found out that Proactiv has a line called Proactiv+, which is effective for all skin types. My super strong prescriptions, I found out, were irritating my skin because they were leaving too much benzoyl peroxide on the surface, rather than letting it sink in. But Proactiv+ has Smart Target® technology that gets the benzoyl peroxide right into the pore where it belongs.
I decided to give this 3-step system a try, and I was pleasantly surprised by how quickly it worked. Step one was the smoothing exfoliator, which got all of the gunk out of my pores. Then came the pore targeting treatment, which really was refreshing on my face. The last step was the Complexion Perfecting Hydrator Treatment, which helped soothe and soften my skin. Within a couple of weeks, my skin was even glowing a little bit!
I'm so happy with my new skin that I can't wait to start taking tons of pictures this year. Proactiv is really better than everything I've tried. The best part is, I know that I have an acne solution that won't let me down. If you have sensitive skin like me, don't rule out powerful medications because you're afraid of irritation. Proactiv+ was just what I needed to stay in the clear this year.
Update 5/1/17: The awesome team at Proactiv+ is extending a new limited-time offer to our readers. Follow this link to get FREE Shipping and Ultimate Trio Gift set FREE on your first purchase!
Presented by Proactiv®