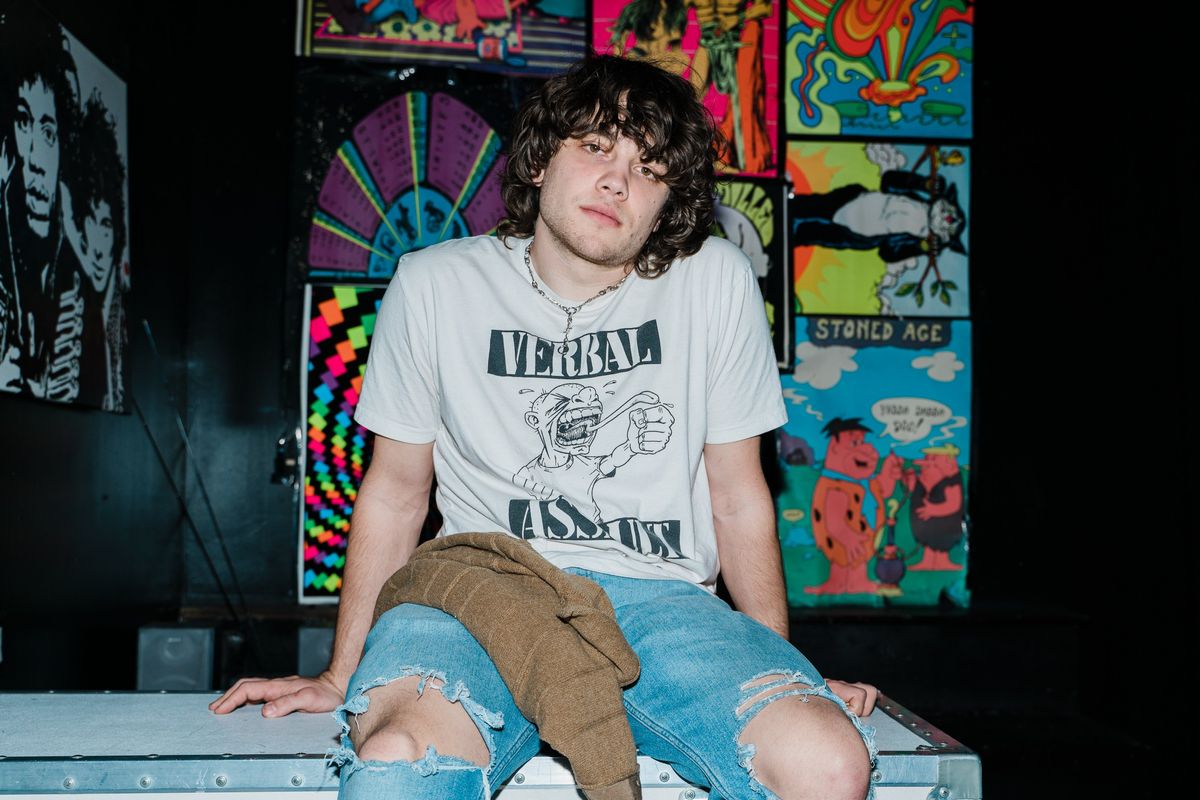 Interview and Photos by Jordan EdwardsRoe Kapara is a talented songwriter who's created his own world that's both macabre and endearing. His aesthetics, with references to death, religion, and past decades, build a surreal atmosphere that's helped make him popular on social media.

Kapara's latest single, "Before We Croak," is a great example. A duet with Chevy, it's a quiet, acoustic song that acknowledges love and an impending apocalypse.
---


"...If the sun explodes tonight, just know that I'll hold you 'til we die."

In the two years since his breakout single "Employment Cost," the St. Louis native has signed to Epitaph Records and released his debut EP. Anchored by the single "Preacher," I Hope Hell Isn't Real is funny and surprisingly sweet, but it also reflects the anxiety that many young artists feel.

We met up with Kapara in Las Vegas to talk about how he got to this point.

Your debut EP has been out for a while. How does it feel now that you've had some separation from the release date?
I'm happy with it, but mostly I'm just feeling a sense of urgency to make as many projects as I can before I keel over and die one day.

What's your favorite song to play live?
Right now, it's "This Time Last Week."

You've used rural gothic Midwestern aesthetics for some of your visuals. Where did that come from and do you direct your own videos?
I'm from the Midwest and love Halloween, so maybe I'm just naturally drawn to it. I directed some of them, and I worked with directors as well. For a long time, it was just me and my friends messing around.

You have sort of an early '90s grunge vibe, both musically and with your style. Is that your favorite era of music?
I love all eras of music, and I wish I could have been a part of all of them, honestly. I do think the '90s were great for music and art in general.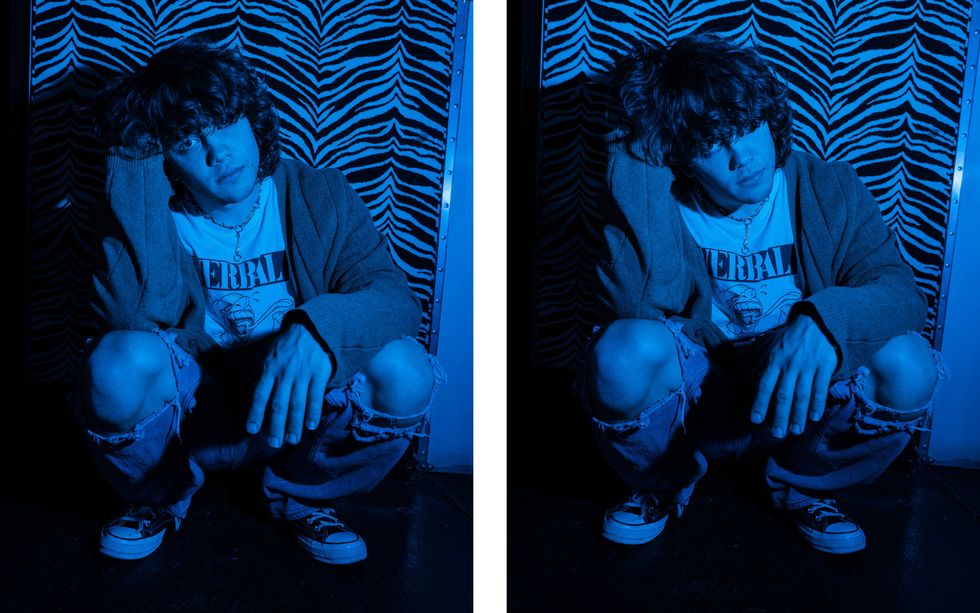 How did you end up signing with Epitaph?
I had a few labels reach out when I had a bit of success online. I wanted to stick with an indie label that seemed like they really cared about the music.

Some of your songs are pretty cynical. Do you consider yourself a cynical person?
Very cynical, but I'm not naturally that way. I think most people are just sick of watching lazy, megalomaniacs get rich and exploit everyone's labor in order to buy something dumb like an overpriced, loud Corvette.

Why do you tend to favor acoustic over electric guitar?
Lately. I have been using a lot of electric guitar on my new stuff, but I tend to write everything on an acoustic guitar first. It's so easy to just pick it up, nothing blocking me from immediately writing.

What do you miss most about living in St. Louis?
Feeling like everything and everyone isn't moving so fast all the time.

You've been teasing new songs on social media. How much does fan reaction influence what and how you release something?
A song may come out faster if I love the song, and the audience seems to love it as much as I do. I've also had songs go viral that I never put out, because I didn't love them. It certainly gives an artist comfort that a song will perform well before putting it out though (since we are forced to make art that performs well monetarily in order to eat). I'm pretty sure most artists go through that struggle unfortunately.

What's the perfect song for a late night summertime drive?
"One of These Nights" by the Eagles, "Brazil" by Declan McKenna, "Aphasia" by Pinegrove, or "Do You" by Spoon. Can't pick just one haha.
For more from Roe Kapara, follow him on Instagram and TikTok.