Culture Feature
Why Should Ryan Reynolds and Blake Lively Apologize for Their Plantation Wedding?
America's tendency to romanticize antebellum plantations is at odds with efforts to reckon with our dark past.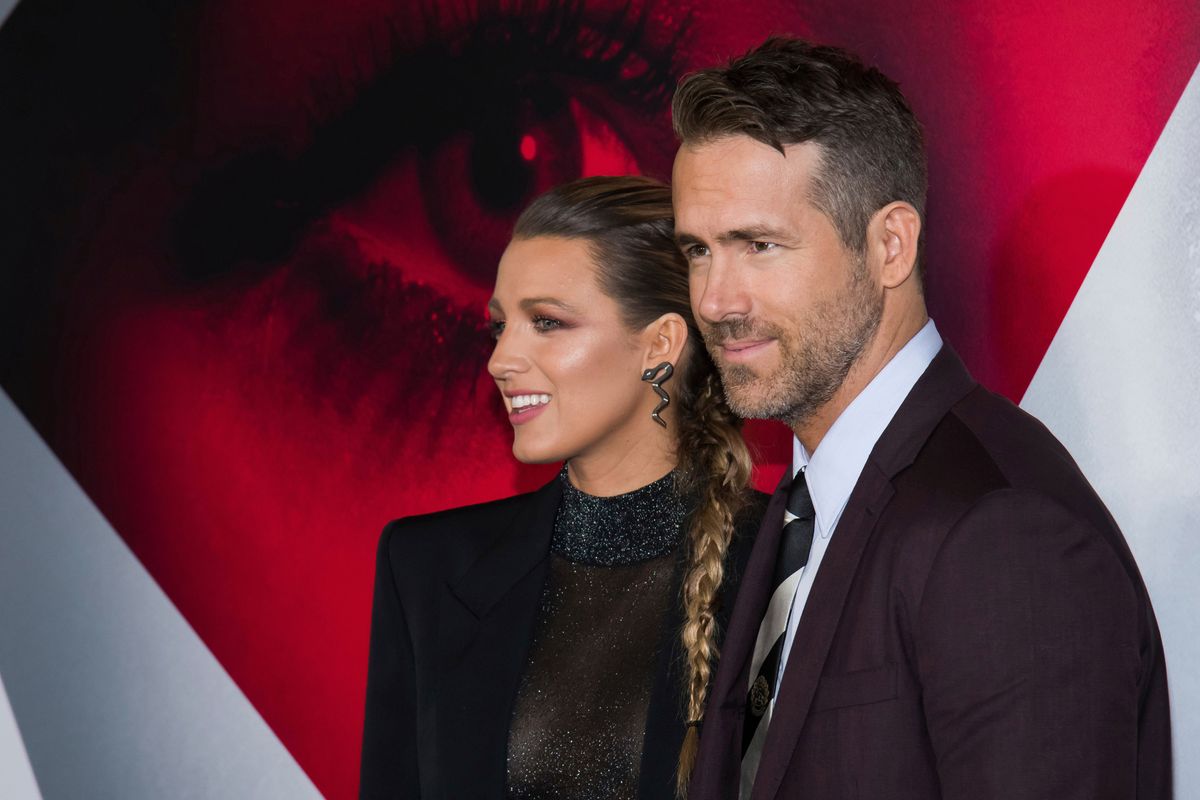 Charles Sykes/Invision/AP/Shutterstock
Warning: This article contains graphic depictions and descriptions of the horrors of chattel slavery in America.
Planning a wedding is among the most stressful things you can do.
Basically everyone you know will be there, judging your choices of clothing, hair, decor, food, music...napkin rings. Okay, so maybe most wedding guests aren't actually scathing critics looking for your every misstep, but for a day that's supposed to be one of the happiest in your life, there's a hell of a lot of pressure to get things right.
Now imagine that you found the perfect venue—charming and rustic, with beautiful views, and plenty of room for all your guests. Does it even matter what that venue is called? What difference does it make if that perfect spot is called Stinkpile Manor, or Festering Wound Estate, or Boone Hall Plantation…
---
That's where Ryan Reynolds and Blake Lively got married in September of 2012, a choice which Reynolds now calls "a giant ****ing mistake." At the time the Gossip Girl star and the once-and-future Deadpool were praised for Lively's beautiful designer dress and for the decadent dessert spread at the intimate event.
At the time, there wasn't much of a cultural conversation on the legacy of chattel slavery in America. Not to say that everyone loved the disturbing practice of memorializing confederate "heroes" with statues and military bases throughout the American south, but there weren't groups of people tearing them down.
The Black Lives Matter movement had not even been formed yet. It would be another seven years before Pinterest decided to stop promoting plantation wedding venues (and to ban Lively and Reynolds' wedding photos). Oh, and a chain of restaurants called "Souplantation" was still operating successfully throughout southern California.
Ryan Reynolds and Blake Lively's Wedding Photos Have Fans Cancelling Themwww.youtube.com
So why would Lively and Reynolds have thought twice about holding their wedding at a scenic spot near Charleston, South Carolina. Does that make Ryan Reynolds a hypocrite for praising Black Panther? Hasn't he proven himself to be a good guy? They even made a big donation to the NAACP. Why should such a lovely couple be shamed just for picking a pretty wedding that happens to have "plantation" in its name? Why would they think twice about the "historic slave cabins" that are maintained on the property…?

Grappling With America's Dark History
The answer is that, like a lot of white Americans (technically Reynolds is Canadian), they clearly didn't, but they have since recognized that it's a problem. In his recent interview with Fast Company, Reynolds said that their choice of wedding venue is "something we'll always be deeply and unreservedly sorry for."
So what's the big deal? It's a nice old building. What does its ancient history have to do with today? So it operated for centuries as a prison and work camp for upwards of 85 enslaved people who were treated as livestock in a system of dehumanizing oppression that regularly incorporated horrific mutilation and torture and was never fully dismantled—living on in sharecropping, mandated segregation, and (to this day) prison labor.
What does that have to do with now? Are you saying that you wouldn't hold your family reunion at, for instance, Auschwitz?
Many Americans who were raised to romanticize life in the antebellum south don't seem to realize is that the evil of slavery in America easily matches every horror of the holocaust. That's not the sense you'll get from movies like Gone With the Wind and Song of the South, or even from history textbooks that try to reframe the Confederacy's motivation for seceding as anything other than a devotion to the institution of slavery—but it's the truth.
The fact that plantation houses have a pleasant, domestic architecture—rather than the cold industry of the Nazi death camps—only speaks to the vast division between those who lived there by choice, in comfort, and those who were kept there as property.
If you can look at an old southern plantation and imagine sipping a mint julep on the porch, that's probably because you can't quite imagine being born into a life of inhuman deprivation and servitude—learning from a young age that you can be torn from your family at the whims of those genteel, julep-sipping owners.
The Toxic Nostalgia of Plantations
In recent years many historic plantations that operate as tourist attractions—including Boone Hall and the former estates of Thomas Jefferson and George Washington—have made an effort to expose that dual reality to their visitors. And those efforts have been widely met by irritation and resentment of white visitors who wanted to fantasize about an era of simple luxuries without recognizing the industry of misery that funded that lifestyle.

The fact is that the labor that funded and maintained Boone Hall's picturesque avenue of oaks was kept there by a system designed to terrorize enslaved Black people—to make them too scared to run for freedom. And when those people were freed they were given nothing of the wealth they had helped to produce—though some plantation owners were paid for the loss of "property."
Slave patrols transitioned into police forces. Jim Crow, sundown towns, the KKK, lynching, blackface, red lining, the war on drugs, "superpredators." American racism didn't give up on terrorizing and dehumanizing Black people just because they were no longer enslaved.
The Reconstruction Era—which could have been a time for America to reckon with past evils and begin to recognize Black Americans as worthy of equality—was sadly overseen by President Andrew Johnson following the assassination of Abraham Lincoln. Johnson saw to it that gains made by Black Americans were minimal and that Southern states could begin the process of rewriting history with a nostalgic glow.
To this day, there are people who will argue that Black Americans were "better off" under slavery, that most enslaved people were actually treated well, and that the Civil War was fought over vague ideals like states' rights (rather than the very concrete economic value of the "right" to own, breed, brand, break, kill, and sell other people as a form of livestock).
And the plantation, in all its romantic glow, is the enduring symbol of that nostalgia. It can't function as just a nice place to get married if it's also going to serve as an important reminder of one of history's greatest tragedies. You can't book Auschwitz for that family reunion.

Reynolds' Apology
Thankfully, Ryan Reynolds and Blake Lively—whether you accept their apology or not—seem to understand that problem. As Reynolds put it, "It's impossible to reconcile. What we saw at the time was a wedding venue on Pinterest. What we saw after was a place built upon devastating tragedy ... A giant ****ing mistake like that can either cause you to shut down or it can reframe things and move you into action. It doesn't mean you won't **** up again. But repatterning and challenging lifelong social conditioning is a job that doesn't end."
That lesson is particularly important to keep in mind when that work of repatterning and challenging falls on an entire culture. It's work that we're just starting to do as a nation. We need to face our history before we can move on.
That means maintaining historic plantations as memorials to our nation's greatest crimes. That means don't have your wedding at a plantation—and if you already did, consider apologizing (to your guests, to social media, to the world) for contributing to that toxic plantation nostalgia.
As for Reynolds and Lively, they had a separate wedding ceremony at home after the fact, which hopefully allowed them to form some happy memories of their union without the taint of America's dark history.