Steel Betty is preparing to drop their debut EP in September. It's called New Age Old Time. A trio, Steel Betty blends flavors of bluegrass, folk, blues, Tex-Mex, Old Time music, and classic country into what I call old-fashioned hoedown music with progressive nuances.
Austin, Texas is a bubbling, boiling pot of music, home to every type of music under the sun, from reggae to metalcore. Sitting between Nashville and Los Angeles, Austin is the abode of Steel Betty, whose sound captures the essence of Bill Monroe, the Stanley Brothers, gospel, and the Conjunto Tejano tradition.
Made up of David McDonald (guitar, vocals), Maddy Froncek (banjo, upright bass, vocals), and Micah Montenko (mandolin, piano, vocals), Steel Betty gave Popdust the green light to preview and review the four tracks from the forthcoming EP.
"Alone" is an old time country folk tune showcasing Froncek's gorgeously inflected retroflex voice, rich with polished twangy hues easy to listen to and hum along with. The arrangement of banjo, mandolin, and bass infuses the tune with an unpretentious feel accentuated by Froncek's wonderful tones. This is my favorite song on the EP simply because of Froncek's sumptuous voice.

"Earthly Angels" opens with a smooth country-flavored guitar and trembling bassline. The mesmerizing drawl of the steel guitar spreads elegiac colors like the dust of rumors, adding to the oozing beauty of the music. The vocal harmonies on the chorus shimmer with a curious field of suppressed energy.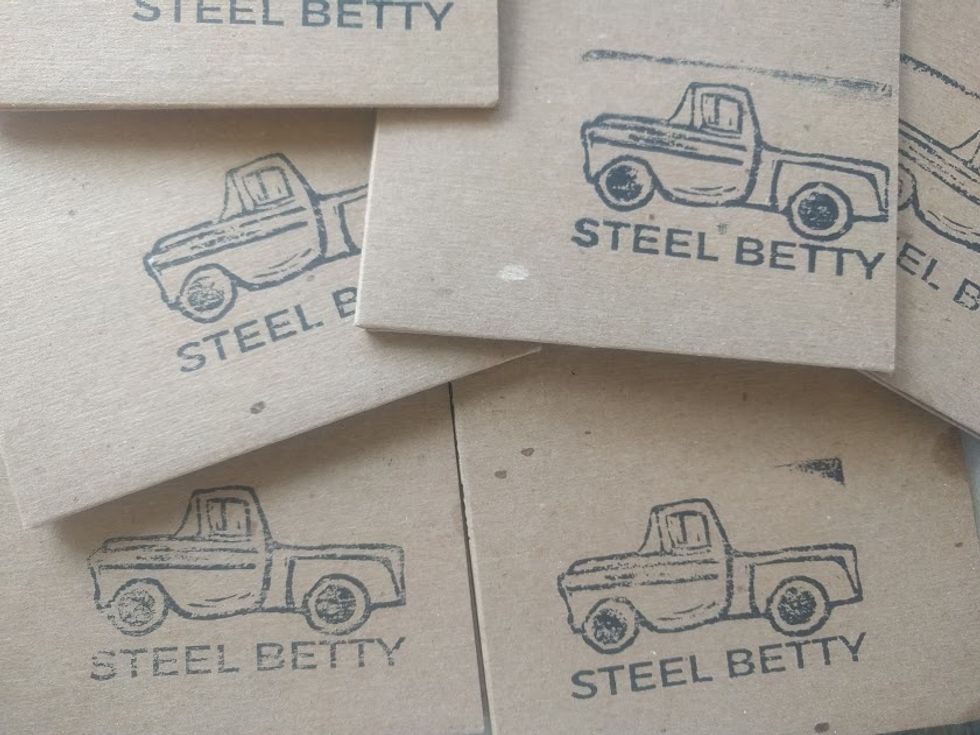 Soft and tender, yet still upbeat "Hwy One" is a tight, folk-flavored tune with stylish mounting vocals imbuing the tune with flamboyance held under careful control. "Mercy Me" radiates a bluesy-swampy-country sensibility, along with a Marty Robbins-narrative feel. A sawing fiddle infuses the tune with strident commentary, like another voice.

New Age Old Time is deluxe, especially in a world populated with pop and hip-hop. A touch of traditional music plump with down-to-earth infectious energy is a balm for the soul.
---
Randy Radic is a Left Coast author and writer. Author of numerous true crime books written under the pen-name of John Lee Brook. Former music contributor at Huff Post.