Anne Hathaway by Anthony Harvey/Shutterstock & Michaela Coel By Fred Duval/Shutterstock
There are some things you know instinctively: when to avoid an empty subway car, when to cut a toxic person right out of your life, and when you've decided to adopt a movie as your entire personality before you've even seen it.
The latter, I sensed about Tar. I know it about the forthcoming Barbie film. And now, I'm sure about the recently announced film, Mother Mary, starring Anne Hathaway and Michaela Coel.
A24's upcoming feature film was just announced and they're not sharing very much. But what they have revealed has us on the edge of our seats yearning for a film that hasn't even started shooting yet. Picture me – like Nicole Kidman in that AMC ad — staring at the screen in awe, practically drooling. I don't know what awaits me, but I'm certain it will change me.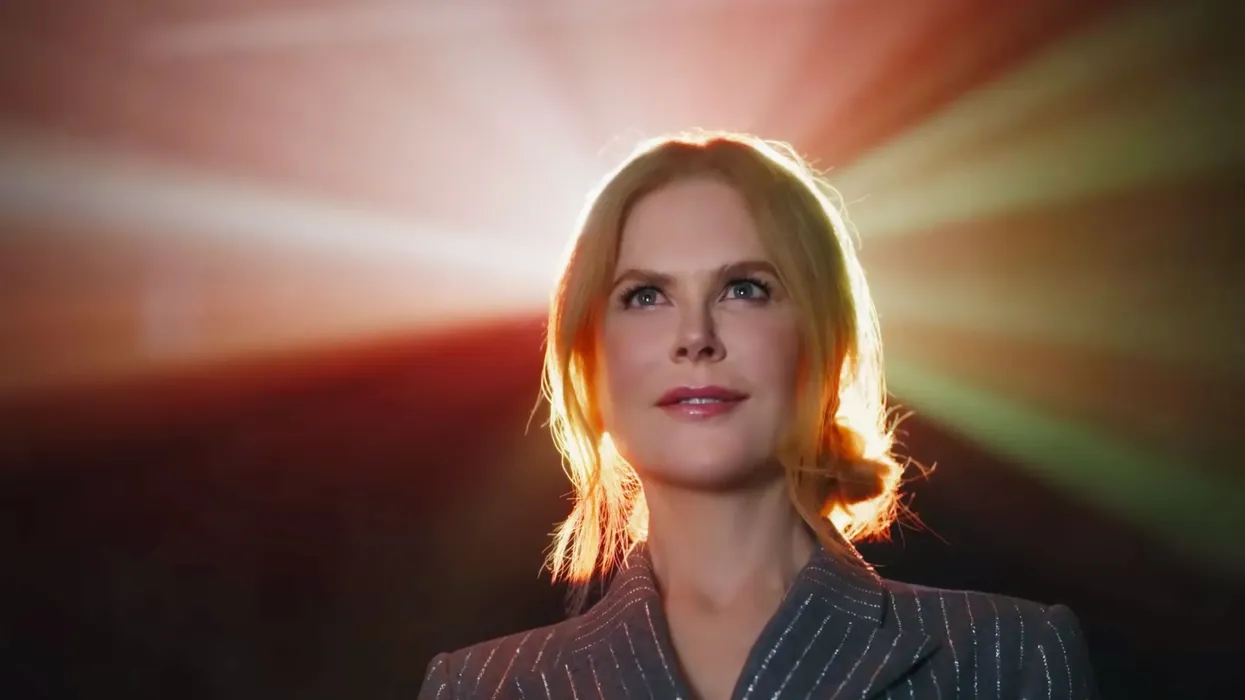 via AMC
Here's what we know so far:
The plot: The film has been described as "an epic pop melodrama following a fictional musician (Hathaway) and her relationship with an iconic fashion designer (Coel)." I have no clue what this could mean but I'm already on my knees, begging for more. Will it be a fun, lighthearted blockbuster like the underrated Tracee Ellis Ross x Dakota Johnson feature, The High Note (2020)? Or will it be a tortured portrait of an artist and their muse? Most importantly … will it be sapphic? These are the questions, people!
The screenplay was written by David Lowery, director and frequent A24 collaborator behind The Green Knight and A Ghost Story. He also recently wrote and directed Disney+'s forthcoming Peter Pan & Wendy. His repertoire's mixed bag makes me curious about the tone of Mother Mary, and what will come of this high-budget experiment.
The music: As an "epic pop melodrama," it seems obvious that the music of the film will be critical. Which explains why Jack Antonoff and Charli XCX — two of the hottest names in pop music — have been tapped to pen its pop hits. I see Oscar noms for Best Original Song in their future.
Rightfully so, the internet is freaking out. A cry of "mother!" was heard around the world when this announcement dropped. I mean, the word "mother" is literally in the title.

I, for one, am so excited to see both Coel and Hathaway return to campy, energetic roles — this after being immersed in dramatic films for the past few years.
Hathaway was most recently in Eileen, a psychological thriller based on Ottessa Mosfegh's novel of the same title. And then there's Mother's Instinct alongside Jessica Chastain and The Idea of You on Amazon.
Coel is best known for her intense drama — I May Destroy You — as well as her role in Black Panther: Wakanda Forever. But I adored Coel singing and dancing in the British indie film Been So Long — so I hope we get to hear her voice in this film, too.
Whatever they give us, I'll eat it up. Mother Mary is slated to begin filming in Germany this year — and it can't come soon enough.