Music Features
A new letter from the Artist Rights Alliance demands that politicians receive permission for the political use of music.
Update 8/4/2020: Canadian-American singer-songwriter Neil Young has filed a copyright infringement suit against Donald Trump's presidential campaign for the use of his songs "Rockin' in the Free World" and "Devil's Sidewalk" without a license. The Trump campaign reportedly played the songs at the June 20th rally in Tulsa, Oklahoma, where it's suspected that the late entrepreneur and Republican political figure Herman Cain contracted COVID-19.

The suit states that Young "cannot allow his music to be used as a 'theme song' for a divisive, un-American campaign of ignorance and hate." The lawsuit will serve as a test case for license exclusions in the case of political events.
Imagine pouring your hard work, your talent, and your heartfelt emotions into a work of art for all of humanity to enjoy, only to have it co-opted by a symbol of hatred and division.
For a stunning number of musicians who vehemently oppose Donald Trump's presidency, that is exactly what has happened in recent years. Despite repeated statements that they don't want their music played at his political rallies, Donald Trump's re-election campaign has continued to use music from artists like Adele, Rihanna, The Rolling Stones, Neil Young, Pharrell Williams, Axl Rose, and honestly too many others to mention.
Unfortunately, there hasn't generally been much that artists could do to actually stop politicians from using their music. By purchasing access to millions of songs through licensing organizations like BMI and ASCAP, politicians like Donald Trump are given more or less free reign to play the music they want to.
Rock Stars React to President Trump: Year One www.youtube.com
While there is a provision allowing artists to exclude their songs from use in political contexts, it's not necessarily binding. In the case of The Rolling Stones, whose music—particularly "You Can't Always Get What You Want"—had become a staple at Trump campaigns, BMI stepped in last month stating that "any future use of these musical compositions will be in breach of its license agreement with BMI." But it's not really clear if that would hold up in court.
Rather, the way it usually works is that political campaigns stop using an artist's work when the bad press becomes too toxic for them to continue. But in the case of Donald Trump's campaign, they tend to just move on to the next artist who will object and oppose the use of their music, and the next, and the next—otherwise they'd pretty much be limited to Meatloaf and Ted Nugent.
But now a group of prominent musicians including Lorde, Sia, Mick Jagger, Keith Richards, Pearl Jam, Green Day, and Regina Spektor have signed their names to a letter demanding more accountability.
The letter, put together by the Artist Rights Alliance, calls on the institutions of both the Republicans and Democratic parties "establish clear policies requiring campaigns to seek consent of featured recording artists, songwriters, and copyright owners before publicly using their music in a political or campaign setting."
The letter argues,"Being dragged unwillingly into politics in this way can compromise an artist's personal values while disappointing and alienating fans—with great moral and economic cost." A similar argument has been made in cases where a political campaign's repeated and prominent use of an artist's or band's work has been viewed as implying a false endorsement.
With barely three months left before the November 3rd election, it seems unlikely that either of America's major political parties will jump at this opportunity to limit their candidates' music choices so thoroughly, but it's possible that—if more artists sign on and more fans catch wind of the issue—the optics will become too damaging for politicians to ignore the issue.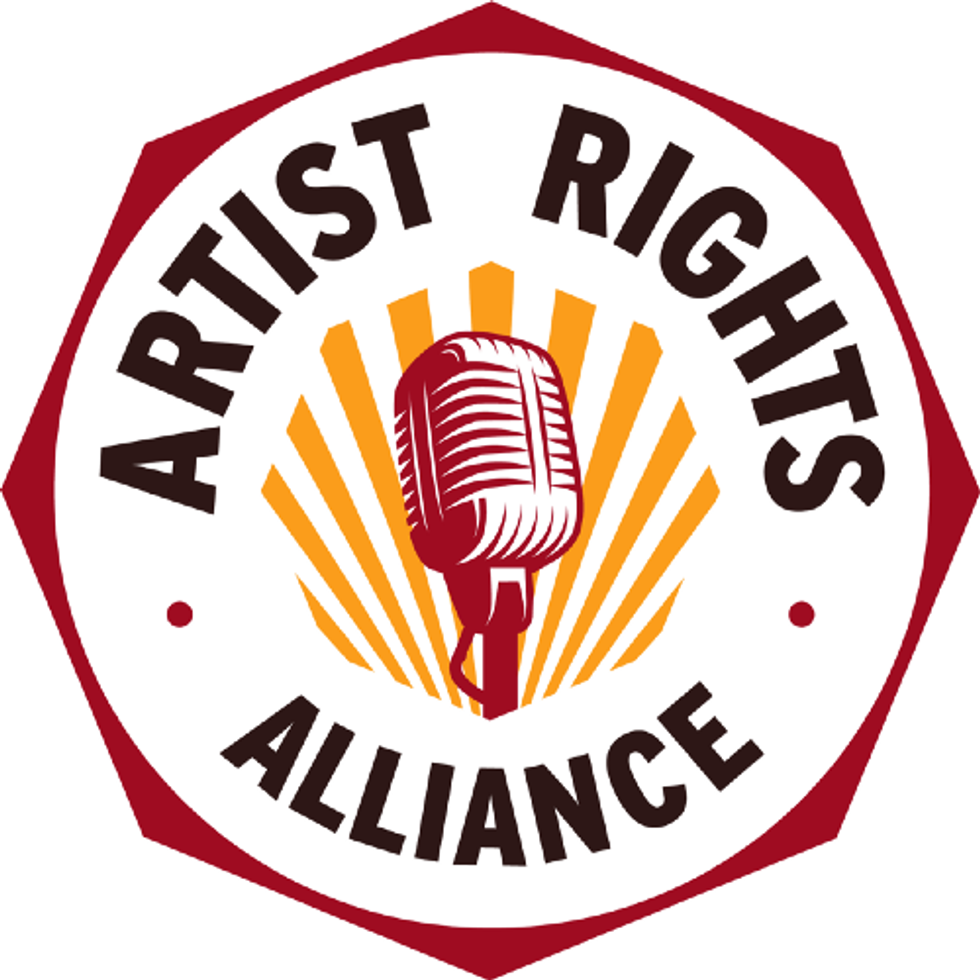 Otherwise, costly legal battles that many artists can't afford will remain the only option for fighting this kind of misappropriation of their work. Still, with the amount of music Donald Trump's campaign has used against the artists' will, they might be able to pool their resources for some kind of massive, class-action case.

There are, of course, far more pressing concerns in the world right now, and his misuse of music is really low on the list of Donald Trump's crimes. But there is something so beautifully sad about the idea of a Trump rally with a soundtrack composed entirely of musicians who support him—just "Cat Scratch Fever" and "I'd Do Anything for Love" playing on a loop. Maybe that would finally wake up Trump fans to how pathetic their Dear Leader is…
Or not. Better just vote him out in November.