A smiling Angelina Jolie had the cutest dates at Saturday's Kids Choice Awards.
The mother of six was accompanied by her adorable daughters Shiloh (8) and Zahara (10) and they couldn't have been more pleased when it was announced that their mom had won an award.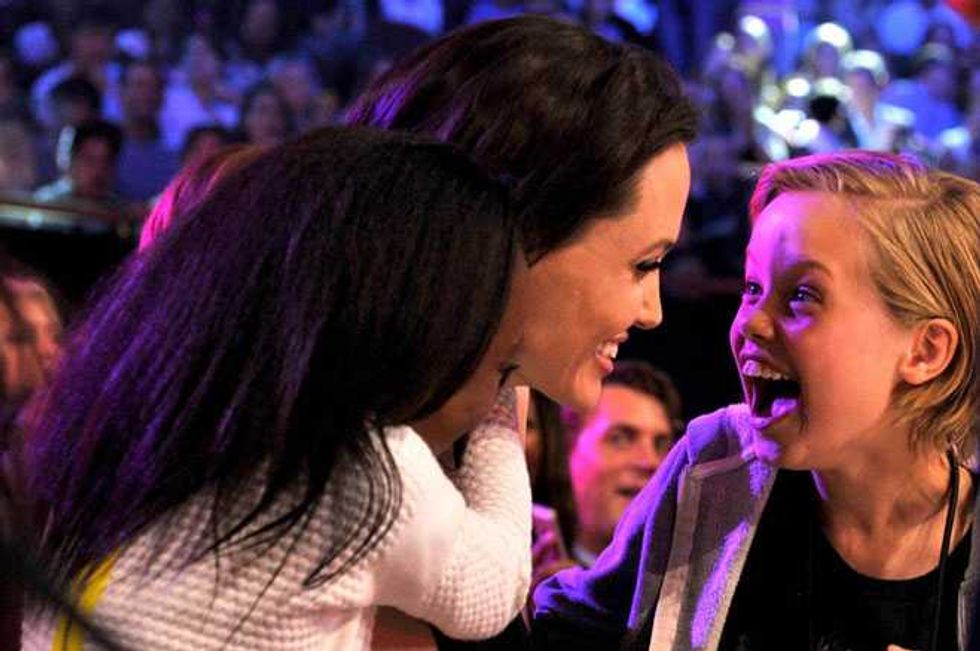 They threw their arms around Angie before she took to the stage to accept the award for Favorite Villain for Maleficent.
Jolie made an inspiring speech to the arena packed with young fans;
"I want to say that when I was little, like Maleficent, I was told that I was different.

"And I felt out of place, and too loud, too full of fire, never good at sitting still, never good at fitting in. And then one day I realized something, something I hope you all realize. Different is good." The actress went on, "So, don't fit in. Don't sit still. Don't ever try to be less than what you are. And when someone tells you that you are different, smile and hold your head up high and be proud. And, as your villain, I would also say, cause a little trouble. It's good for you."
The appearance marked Jolie's first public appearance since she revealed she has had her ovaries removed in a preventative measure against cancer.