MUSIC
A magical dose of 12-string heaven.
First released in 1984, The Modulators' gem of an album didn't get the notice or respect it deserved.
But it's time to change that, because Tomorrow's Coming has everything a pop junkie desires: catchy melodies, beautiful harmonies, heartfelt vocals, and gutsy guitars.
The Modulators skillfully work in the same musical territory as other early '80s bands such as Translator, Let's Active, The Shoes, and the Spongetones. At a time when everyone who was anyone drew upon the Beatles (naturally) and other powerhouses of '60s earworms, The Modulators did a cover of the Byrds' cover of Dylan's "My Back Pages". (And dig this: Modulator guitarist Mark Higgins played Byrd-man Roger McGuinn's Rickenbacker—just think of the mojo!) Add a dash of New Wave hustle-and-bustle to the Mersey Beat models, stir, and pow!—a magical dose of 12-string heaven.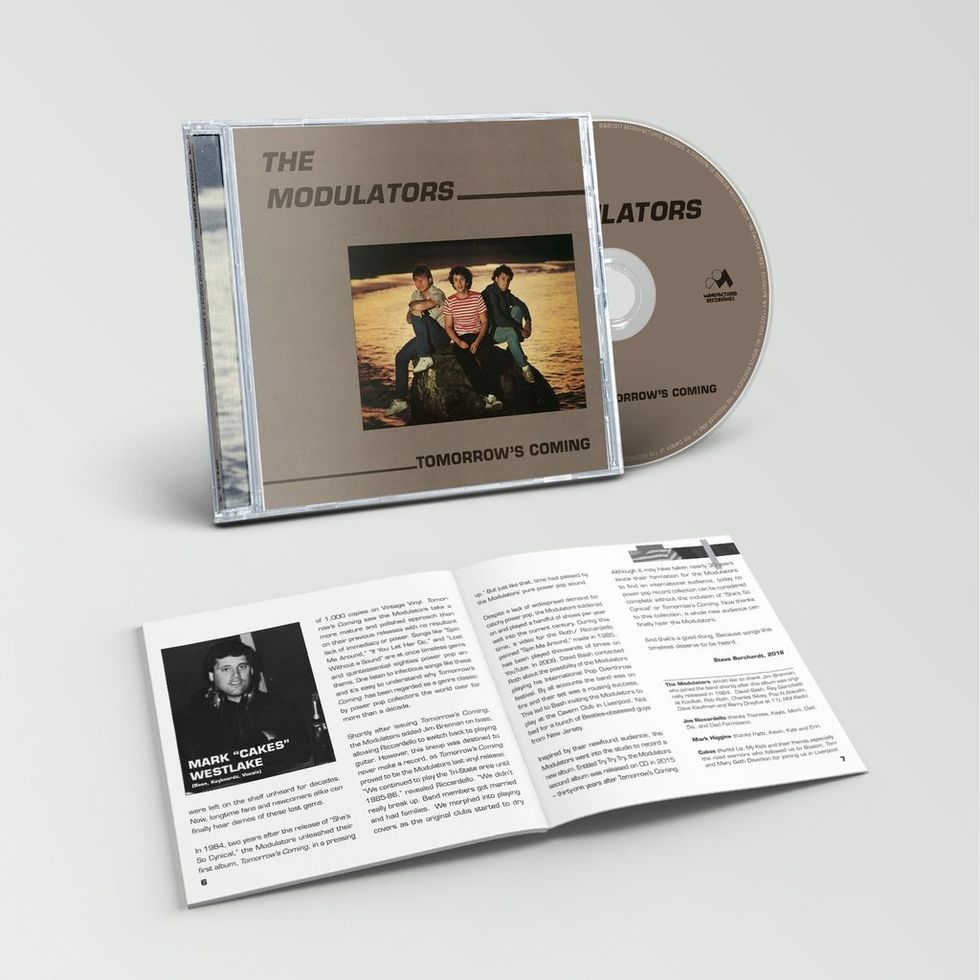 The Modulators ain't out to change the world—they just wanna make some well-crafted, catchy-as-hell music. For veterans of the scene, Tomorrow's Coming is a refreshing reminder of a vanished era; and new listeners with a taste for Power Pop will go nuts.

This must-have reissue includes the original tracks, scads of demos, singles that preceded the album, and unreleased songs, all remixed and remastered.
Tomorrow's Coming; hell, it's already here. Pick it up today!