Secret
I love when they call it a "Wardrobe Malfunction."
Hey, it's just a nipple folks… no need for the moral outrage.
To get you better acquainted with that particular part of the female anatomy, Popdust has compiled a gallery of the best, worst and most blatant celebrity nip slips.
When Janet Jackson flashed a nipple for a mega-second at the Super Bowl back in 2004 it caused a media shit storm of epic proportions.
To say legions of people were outraged would be an understatement…but why? I mean, seriously? Why do folks purport to be so deeply offended by a nipple and continue to demand images of women's bodies be censored?
In more recent years, we've continued to witness these media frenzies caused by celebrity breast exposure after basically every fashion show or red carpet event. From Rita Ora to Selena Gomez, Bella & Gigi Hadid, Kim Kardashian, Kendall Jenner, Mariah Carey, and more. In many of these instances, the beautiful women involved no longer even pretend it was an accident. Good! They never should have to.
If you want to rock a gorgeous dress like Jennifer Lawrence at the Red Sparrow premiere, or basically any sheer black outfit, you should be able to do it and not fear over sexualization or damnation from the conservative right.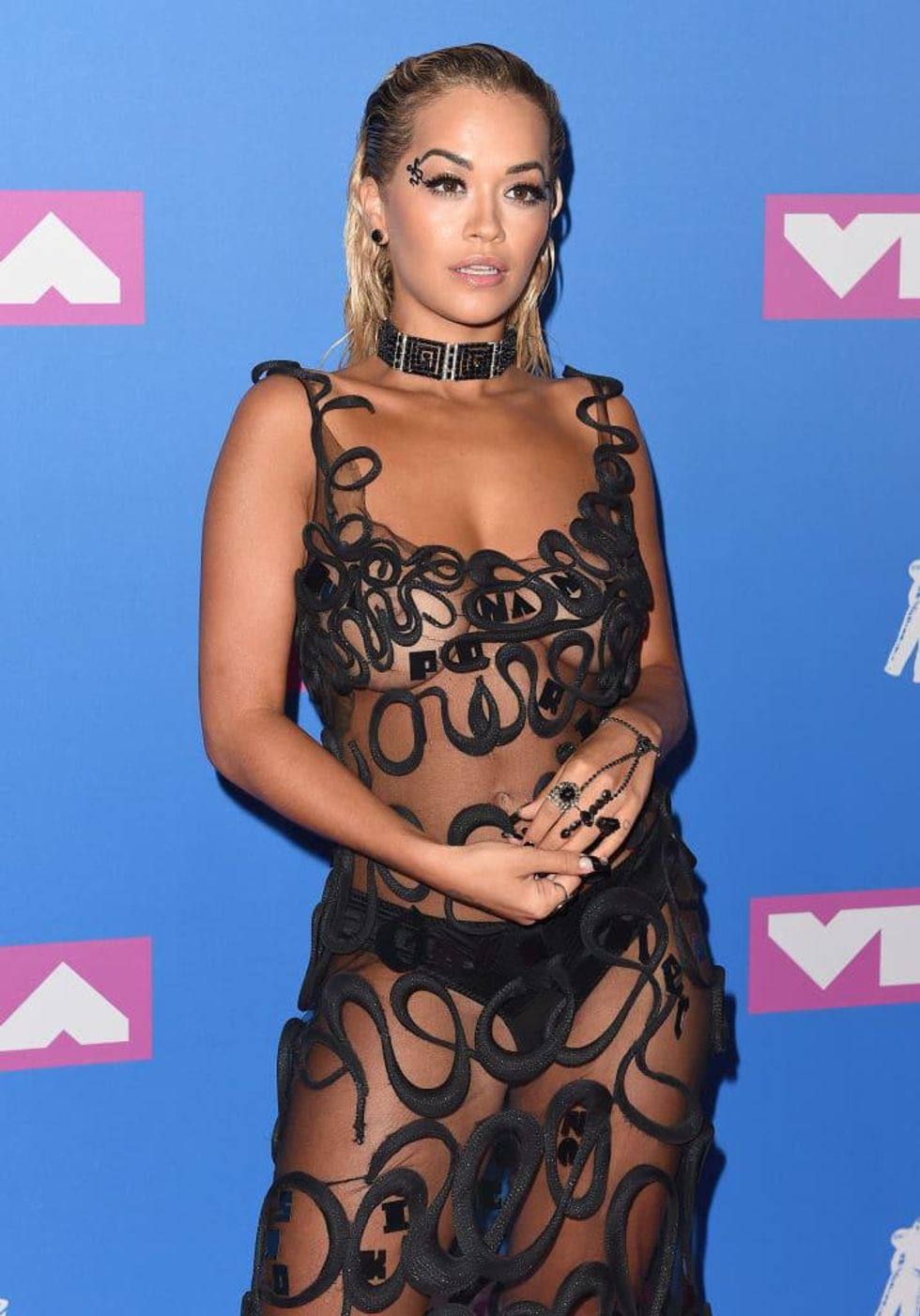 Rita OraGetty Images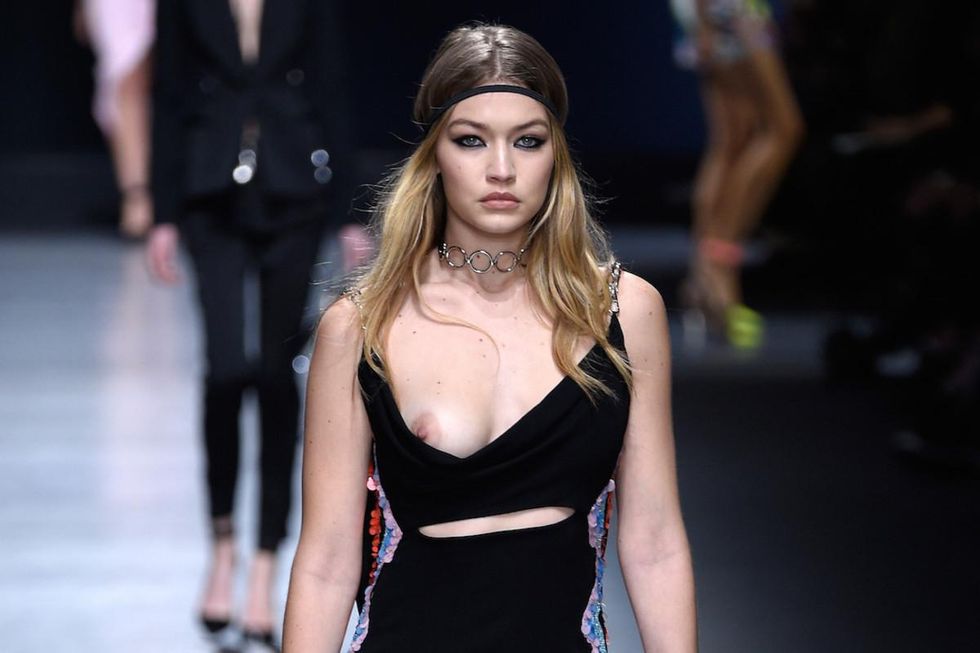 Gigi Hadid on the runway
That's at the crux of #FreeTheNipple, an equality movement that stands against female oppression and censorship and campaigns for a more balanced system of censorship and legal rights for all women to breastfeed in public.

And, here's some food for thought via Alligator.com:
Men haven't always been able to go shirtless. Religious individuals in the 1900s banned all nipples in public places. In 1935, 42 men were arrested for going topless in Atlantic City. The male population protested, and the male topless ban was subsequently lifted in 1936.
"Suddenly a man's nipples were no longer 'obscene' in society, but rather commonplace and natural," according to The Huffington Post.
That's fine and dandy. There's nothing wrong with a little nipple, right?
Well, apparently there is — as long as it's a female nipple.
It's an everyday occurrence for a male to go without a shirt, but it's still illegal for women to go topless in 35 states.
---
POP⚡ DUST | Read More…

7 Surprising Facts you didn't know about Hugh Hefner
Finally, The Reason Melania Trump Squints!
Miley Cyrus is Obsessed with being Naked. All Her NSFW Nude Photos
Free the nipple movement