Top Stories
Rest In Power, Tina Turner - The Queen Of Rock 'N' Roll Passes Away
Legendary Singer Tina Turner Dies At 83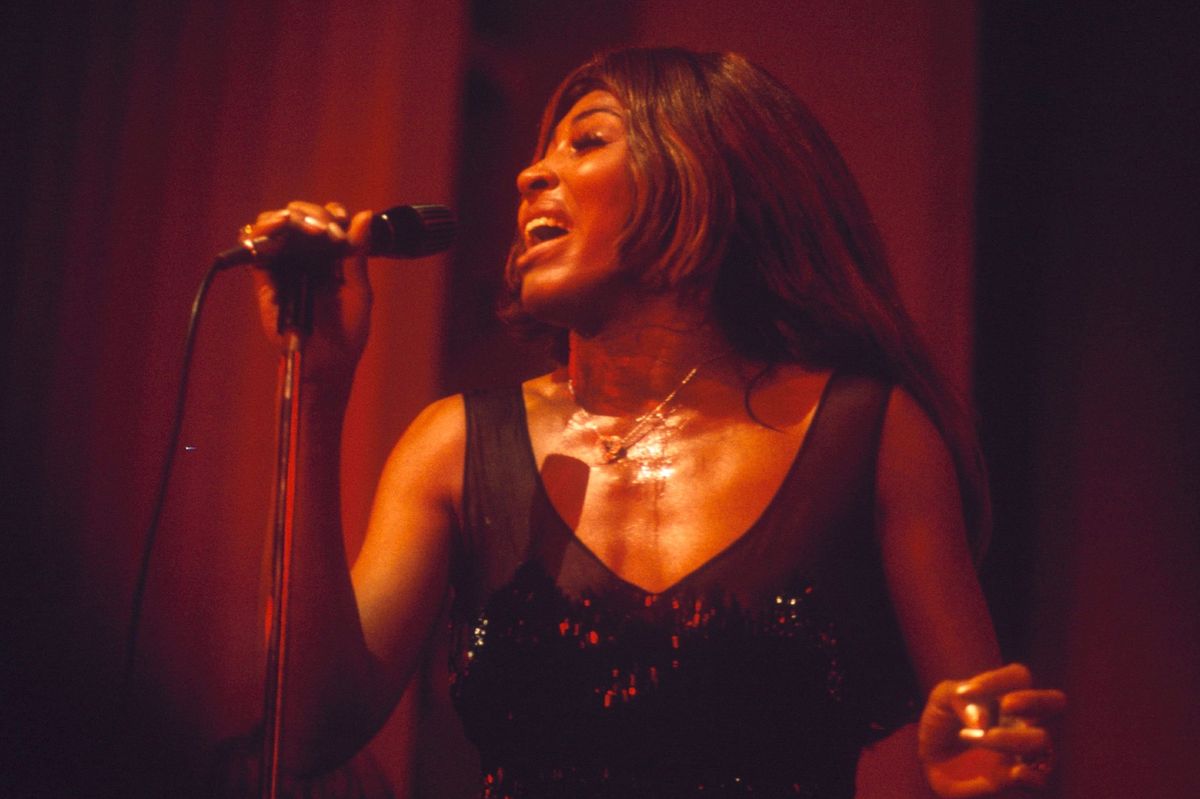 By: B J Dorman/Shutterstock
When you hear Tina Turner's one-of-a-kind voice on her signature track, "Proud Mary," there's an undeniable magic that happens. That's how it goes when listening to much of her extensive catalog. Sadly, it's with a heavy heart, the world learned that Tina Turn has peacefully died in her sleep at the age of 83.
An undeniable powerhouse who pioneered several contemporary genres, from rock and roll, Rhythm and Blues, to country, Tina enchanted millions.
Born Anna Mae Bullock in Nutbush, Tennessee, Turner rocketed onto the scene in the late 1960s as the singer of the Ike & Tina Turner Revue. Although her career was enmeshed and impacted by her turbulent relationship and marriage with Ike Turner, Tina went on to show the world she was so much more than her past.
"With her, the world loses a music legend and a role model." - Tina's family said in a statement to the public
Tina isn't merely a gifted pop icon but a symbol of resiliency, humility, determination, and grit. An inspiration to any of us who've been let down, thrown around, and expected to remain silent. Her story is the story for so many of us - okay-okay, minus the glitz and glam. And her story is a reminder that we can all rise above our struggles and blossom.
Help me celebrate Tina's life and legacy with this amazing Proud Mary Playlist:
What's Love Got To Do With It
Tina Turner - What's Love Got To Do With It (Official Music Video)
Let's Stay Together
Tina Turner - Lets Stay Together (Official Music Video)youtu.be
Private Dancer
Tina Turner - Private Dancer (Official Music Video)youtu.be
Steamy Windows
Tina Turner - Steamy Windows (Official Music Video)youtu.be
Goldeneye
Goldeneye (2003 Remaster)youtu.be
Dancing In My Dreams
Dancing in My Dreamsyoutu.be
Look Me In The Heart
Tina Turner - Look Me In the Heart (Official Music Video)youtu.be
When The Heartache Is Over
When the Heartache Is Overyoutu.be
Proud Mary
Tina Turner - Proud Mary (Live from Arnhem, Netherlands)youtu.be