CULTURE
Wakanda Is Just as Real as American Democracy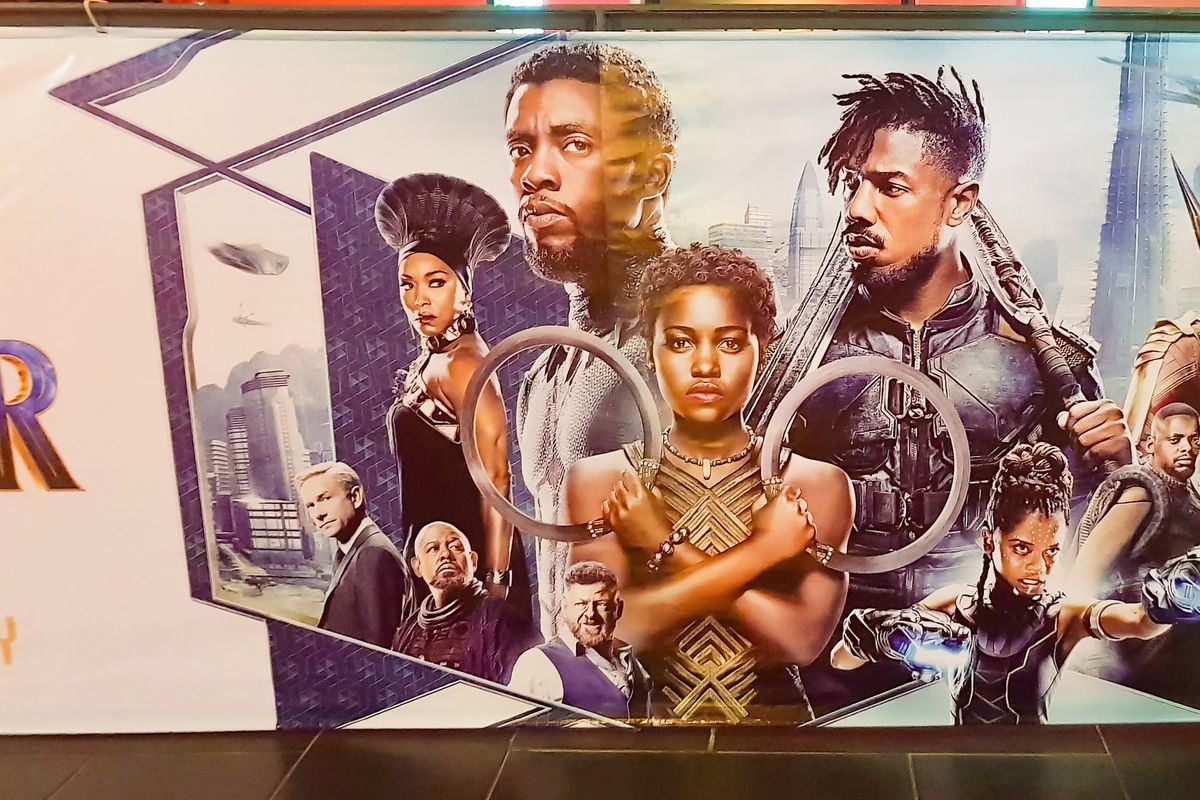 Photo by Faiz Zaki (Shutterstock)
Wakanda isn't real, but neither is direct democracy in America, so why not freely devote ourselves to the Black Panther nation, anyway?

Is the recently impeached president's administration even real? Is Trump real? In a true testament to how much facts don't matter in the time of the 45th, the U.S. Department of Agriculture "accidentally" listed Wakanda as a free-trade partner, alongside 10 actual trade partners, on a tariff-tracking tool. A spokesperson for the Department addressed the oversight in a statement, "Over the past few weeks, the Foreign Agricultural Service staff who maintain the Tariff Tracker have been using test files to ensure that the system is running properly. The Wakanda information should have been removed after testing and has now been taken down."
Yet the tool was a fountain of specific details when it came to trading with Wakanda. "There were hundreds of data inputs for Wakanda… Different commodity groups offered on drop-down menus range from fresh vegetables and unroasted coffee beans to essential oils and livestock," according to NBC News. "Yellow potatoes had to maintain a '0.5 cent/kg' base rate when shipped in from the fictional East African nation, while frozen Chinese water chestnuts were tariff free if the U.S. decided to import them from Wakanda. Cows were also tariff free."
It's far from the first time reality has blurred with fiction when it comes to geopolitics and basic geography. Who hasn't Googled "Is Agrabah" real?" at least once? Aladdin's beloved fictional city, sometimes based on the beautiful landscapes of Marrakech, was named by Disney director John Musker when he created an anagram of "Baghdad" (where the 1992 animated film was originally set).
And then there's the fact that democracy as a concept has always been oversimplified and mistranslated from theory to praxis. As sociologist Malka Older points out, "[I]t's hard to claim that the United States, at any point in its history, has been a democracy in the rigorous sense of the word. This is partly by design. The foundations of the United States were defined by a struggle over how much democracy should be mitigated. It was terrifyingly radical to suggest that the people — even a very restricted group of people — might have a say in government, and the founders cautiously padded the rails to limit the power of the masses." Even as we've tried to help our idea of democracy grow up from this nascent fear of authoritarianism (with policies that were truly radical to the founding fathers, such as giving non-white people the right to vote and speak and eat and breathe whenever they want), America's never been a true democracy.
Today, it's arguably not a democracy at all. In 2016, The Economist Intelligence Unit's Democracy Index downgraded the U.S. from a "full democracy" to a "flawed democracy" due to "a further erosion of trust in government and elected officials there." In 2014, a Princeton study concluded that the U.S. is an "oligarchy" rather than a democracy, a fundamentally unequal political system run by the economic elite.
So between increasing voting restrictions and gerrymandering, political power aligning with soulless corporations rather than public opinion, and spreading pronouncements that democracy is dead, who says we can't have a vibranium White House? Marvel's fictional indestructible element is just as real as American democratic freedom.