Frontpage Popular News
A Night At The Brooklyn Mirage: The David Guetta Experience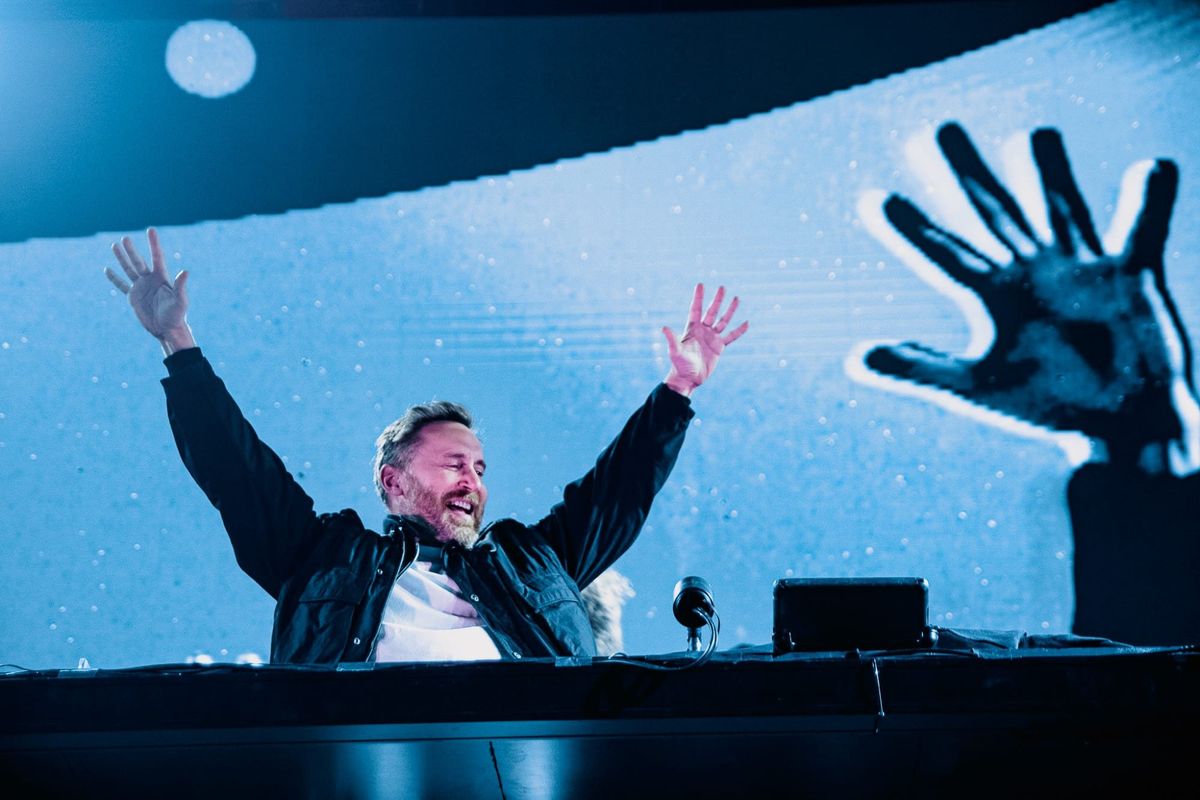 Christian Wade, edm.com
I moved to the New York City area last August, and one of the first venues I heard of was the elusive Brooklyn Mirage. It's a live music venue located in the heart of Brooklyn, New York where any DJ whose anybody plays night after night in the summer. It draws huge crowds, fans of EDM and people who just like dance music come together in this courtyard-esque venue.
---
So when I finally got the chance to go see the legendary David Guetta, who has won two Grammy awards and been gracing us with our favorite radio hits for decades now, I couldn't pass it up. Whether I knew it or not, I had been listening to David Guetta's music for years. Hits like "Who's That Chick (feat. Rihanna)", "Titanium (feat. Sia)", and "I'm Good (Blue) (feat. Bebe Rexha)" are chart-dominating tracks that Guetta has released.
There's nothing like watching someone who has made such an impact on the music industry and world of EDM. I've frequented a few EDM shows in my time, so I knew the energy would be high. But I was curious to experience a show by such a legend and witness how the crowd would respond to songs they grew up listening to versus new remixes and original beats.
What I find unique about EDM shows is the range in which the show can possess. You can switch up vibes from upbeat to slow in less than one minute, you can control the crowd's energy through beats alone. You can do cover after cover, remix after remix, and it can be different each time.
Which is exactly how David Guetta's show was. He opened strong, with his classic, "Titanium" and most recent hit "I'm Good (Blue)", which has topped charts and was nominated for a Grammy this year. It's probably the most-played song at clubs and bars near you. And it's a great way to get the crowd moving early on. Especially when it's your song.
It can be hard to capture the audience's attention when you're not out there fully able to talk to the crowd and stop the sound whenever you want. However, David Guetta had no problem. With a laser light show spanning across the Mirage and enough graphics to sync up with every beat, there wasn't a shortage of things to look at and enrapture you.
From my view over the crowd, I was able to see that the place was filled to the brim. Sure, that made getting drinks a bit of a hassle. (It's a cashless and cardless event, anyway. You sync your card to your wristband before entering the event itself — and I wouldn't expect anything less from one of NYC's hottest venues.) But no one seemed to mind once the music started.
He played a crazy range of his catalog. He had old hits like "Where Them Girls At (feat. Flo Rida)" and "Hey Mama (feat. Nicki Minaj, Bebe Rexha, and Afrojack)" that everyone could sing along to. But that wasn't all, original mixes, remixes of classic songs and trending club hits, and mixes of older hits like Fleetwood Mac's "Dreams."
It's a show that you don't want to miss if you have the opportunity. David Guetta has made a plethora of our favorite tracks, and his impact on the music industry isn't underrated. He's an icon for a reason, and his live shows prove just that.
Despite the large number of people dancing along in the GA section, it didn't matter if there were 100,000 people. They just cared about the music.