Music Features
The singers magnetic hit, which debuted at No. 1 on this day in 1967, still fiercely resonates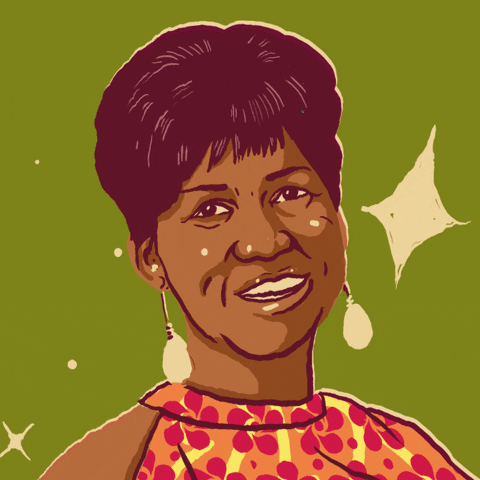 On this day in 1967, Aretha Franklin's "Respect" debuted at No.1 on the U.S. charts. The Otis Redding re-imagining would become the definitive song of the 1960's Civil Rights and Feminist Movements.
At just 24-years-old, the soon-to-be Queen of Soul took a song that was a desperate plea for companionship and transformed it into a cutthroat demand for equality. "Come to me for I'm begging, come to me for I'm begging, darling," Redding howls in his version. "Your kisses, sweeter than honey," Franklin croons on her re-imagining almost in direct response. "And guess what? So is my money." When Franklin's version continued to grow in popularity, Redding felt both emasculated and proud. "The next song is a song that a girl took away from me. A good friend of mine." Redding said playfully before diving into his rendition during his 1967 performance at the Monterey Pop Festival.
---
Otis Redding - Respect (10/14) www.youtube.com
While the racist dealings of 1960s America inspired both renditions, Franklin's remix focused dually on how "unintentionally, blackness and womanhood become fodder for public debate and examination," wrote Rolling Stone. The gender-flipped lyrics ("I'm about to give you all my money"), were in and of themselves a declaration of independence. Franklin "was singular in that she contained multitudes, unlike any singer before her."

But here we are more than 60 years after Franklin provided the war cry, and the singer's ideals seem even further out of reach. During a protest last night in Sacramento, an 18-year-old-teen peacefully marching was shot in the face by police with rubber bullets. The teen, who now requires jaw surgery, was carried away by a good samaritan, who said cops were "smirking and laughing." In Atlanta, six officers are facing charges after cameras caught them breaking the windows of a college student's car, tasing them, and dragging them out. In Los Angeles, cops approached a group of good samaritans defending a local shop from looters and ended up aggressively arresting the shop owners. More disturbing videos emerged on social media. A passerby in NYC who wasn't even participating in the protests was slammed to the ground by police and dragged away by his backpack. There have been multiple accounts of officers purposefully charging towards masses of protestors in their squad cars.
The deep-rooted issues at play remain the same as when Franklin released her song—namely racism, bigotry, and police brutality— and it seems to reaffirm that any of us who choose to ask for equality and change are met with blatant disrespect from the establishment. The George Floyd protestors are allowed to gather. While reports of looting polluted the first few nights, the protests have largely remained peaceful, with provocations mainly coming from the police. "Respect" still articulates the singular ideal that could shift these protests from violent and disheartening to unified and beautiful. Franklin's gift was that she articulated it in a way "that was uncompromising in its honesty about America, both past and present," wrote Rolling Stone. As the future bewilders us all, this depressing narrative could start to shift with a little "R-E-S-P-E-C-T." But while we all could be more respectful, the last six decades have shown that the people who mainly don't understand that often are the police.
Revisit this iconic song, and please donate to the organizations below:
Respect
Places to Donate: