MUSIC
The man is a legend that we're not worthy of critiquing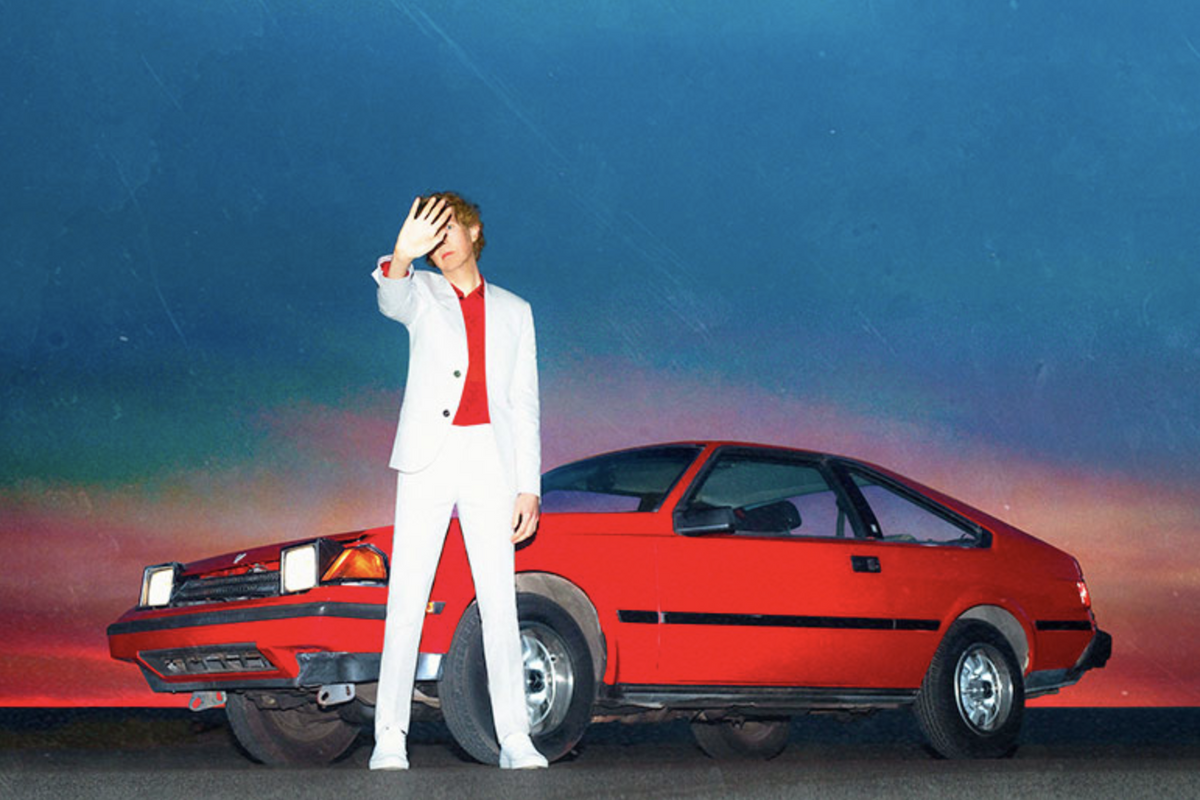 Chances are no two reviewers have the same opinion about Beck Hansen.
After all, malleability has always been Hansen's superpower. His seemingly endless capacity for amalgamating genres makes it impossible for music journalists to review his work without seeming pretentious. While Morning Phase and Sea Change are (almost) unanimously considered his greatest triumphs, critics have remained divided on what constitutes Beck's worst album. Some think it to be the oddball psychedelic folk-hop of Stereopathetic Soulmanure, while others think the satirical, lo-fi, anti-folk of One Foot In The Grave is well-deserving of the title. In Pitchfork's case, 2017's Colors sucks, but even then, the album was universally lauded and spawned two major GRAMMY victories.
With that said, Beck's Hyperspace is a rather vanilla release from the polymath, considering his rampant experimentation in the past. The project is filled with profound moments that will impress some critics and leave others unphased. It follows a thematic steadiness similar to Colors in that it is one singular mood. Colors was unbridled in its blistering euphoria, while Hyperspace is a thick cloud of bitter nostalgia, heartbreak, and melancholy. It's wrapped in the lush lo-fi production chops of Pharrell Williams, but the project never seems to breathe and ascend above the clouds it creates.
Beck - Uneventful Days www.youtube.com
Beck wants to remain under his cloud for now, and the album slowly caves under its one-sided emotional baggage. "You threw the keys to the kingdom, over a skyscraper wall, sowing seeds somewhere obsolete in the everlasting nothing," he sings over 808's on the dreary album closer. There are stagnant/tepid moments on Hyperspace that are surprising in light of the monumental talent at work here. There are beautiful moments of clarity on songs like "Stratosphere" and "See-Through," but it's difficult to appreciate those amidst the album's exhaustive opacity.

But Beck is also going through a monumental shift in his life, and any of us would look towards the stars for meaning if we were as starved for elucidation as he seems to be. Beck doesn't know how he got here, and he desperately wants to. "I don't even know what's wrong," he sings on "Uneventful Days." The project's honesty makes its dull moments at least feel authentic, and this authenticity inevitably saves the album from itself.
Yet critics, once again, remain divided. NME has already given the project four stars, praising the minimalist production and smart collaborations with Sky Ferrera and Coldplay's Chris Martin, while NPR calls the album stiff and monotonous. But Beck's refusal to be boxed-in is his greatest strength, and no single review can effectively capture all that he is even 26 years into his career Hyperspace is a fine album; it's just not his "best album," and for Beck to have a standard of that caliber as a baseline reminds us how much of a juggernaut he's become.