CULTURE
During a St. Tropez vacation, Ashley Benson and Cara Delevingne apparently cemented their entirely platonic love for each other with matching rings.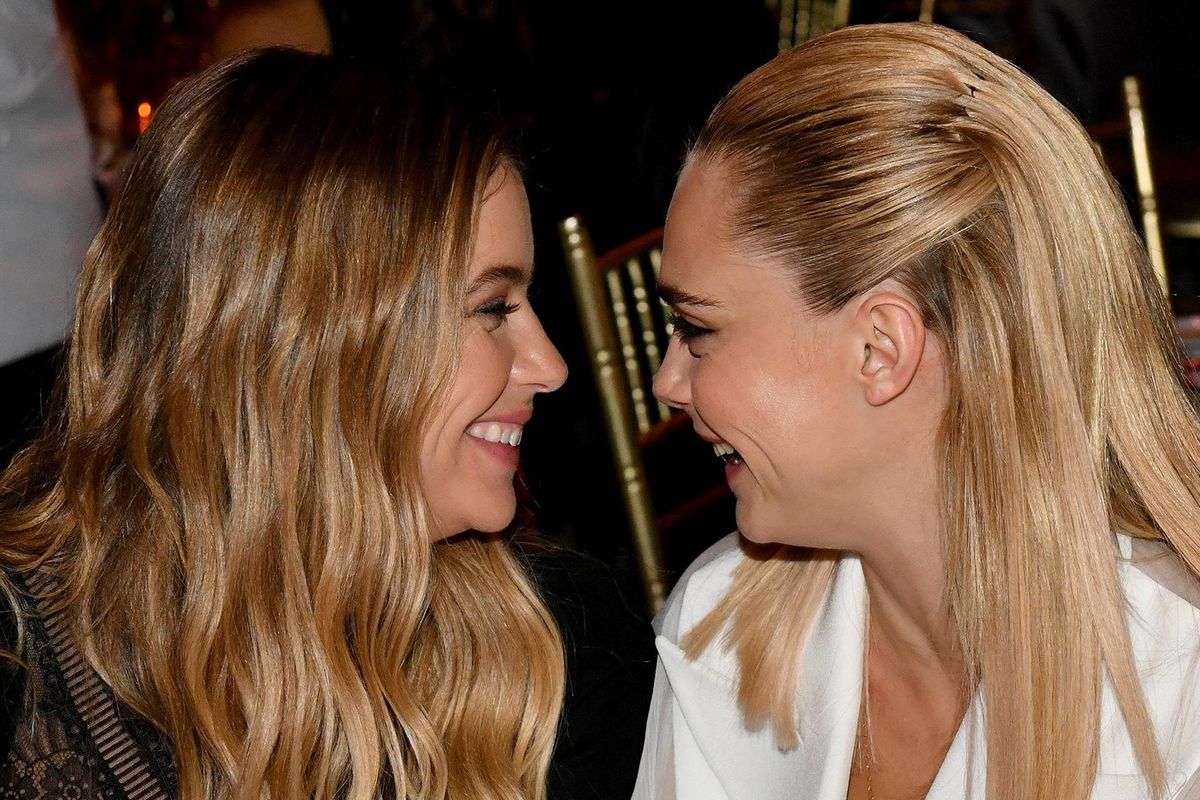 Ashley Benson and Cara Delevingne are already one of the Internet's favorite pairs of gal pals—and yesterday, a photo of the duo sporting matching rings has sparked a wildfire of rumors that they've solidified their commitment to being friends forever.
Their relationship sure seems close, and it's great to see that the two feel like they can be there for each other and can celebrate life while they're still waiting for the right man.
The rumors started when a photo surfaced of the two embracing platonically on a vacation to St. Tropez. A closer look revealed that both women appeared to be wearing identical gold bands—and Twitter is sure that they're friendship rings.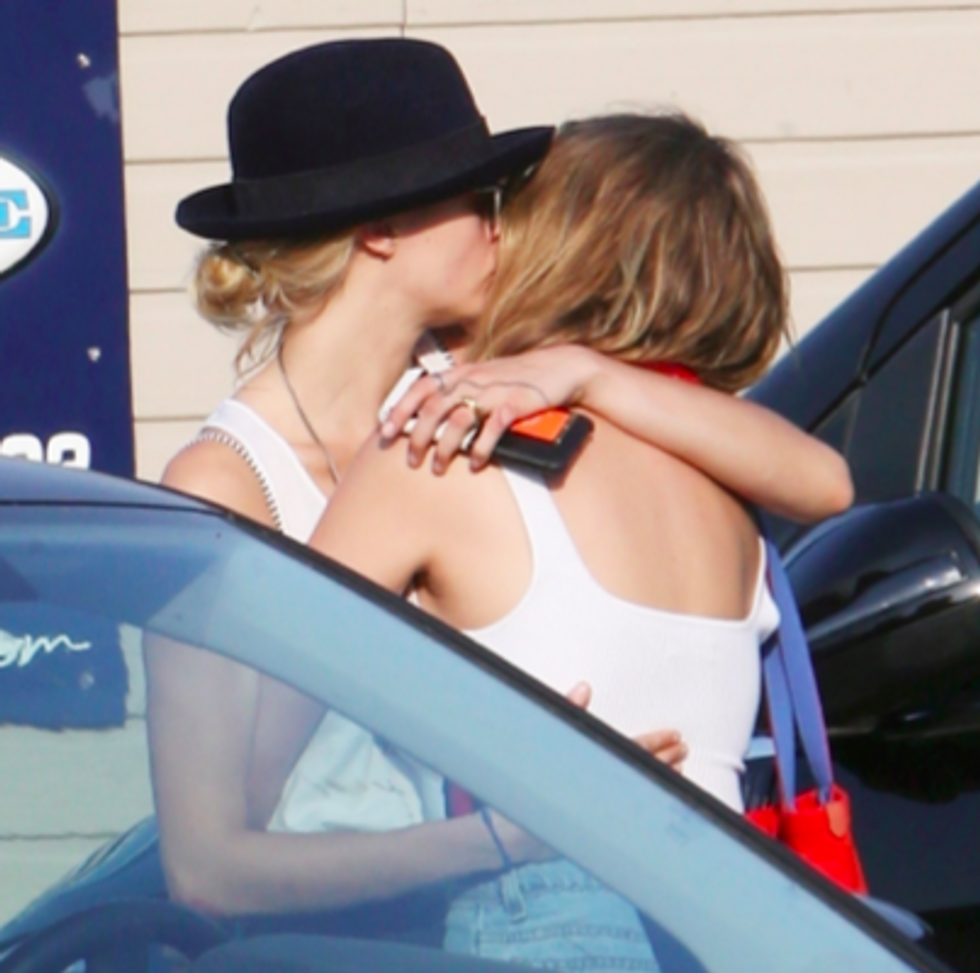 Image via Pinterest
Though these rings mark a major step in their friendship, it wouldn't be the first time that the two have performed grand gestures to show their affection for each other. They've been hanging out for just a year, but during that time, Delevingne rented out the Museum of Natural History for a night to celebrate her friend's birthday—what a great pal!—and the two moved in together in June.
The two have been quite public about their adorably pure and clearly non-romantic feelings for each other. Later in June, in an acceptance speech at the TrevorLIVE Gala, Delevingne announced her affection for Benson to the world. "I also have another very special woman in this room to thank, and you know who you are," she said. "She's one of the people who help me love myself when I needed it most, and I really needed it. She showed me what real love is and how to accept it, which is a lot harder than I thought." She concluded, "I love you, Sprinkles."
Cara Delevingne Opens Up About Ashley Benson Relationship At TrevorLIVE | PRIDE www.youtube.com
Wow—it's so great to see that women can do more for each other than give each other advice about boys (though certainly they must do a lot of that while crying, drinking wine, and watching sitcoms in their apartment, like all single women).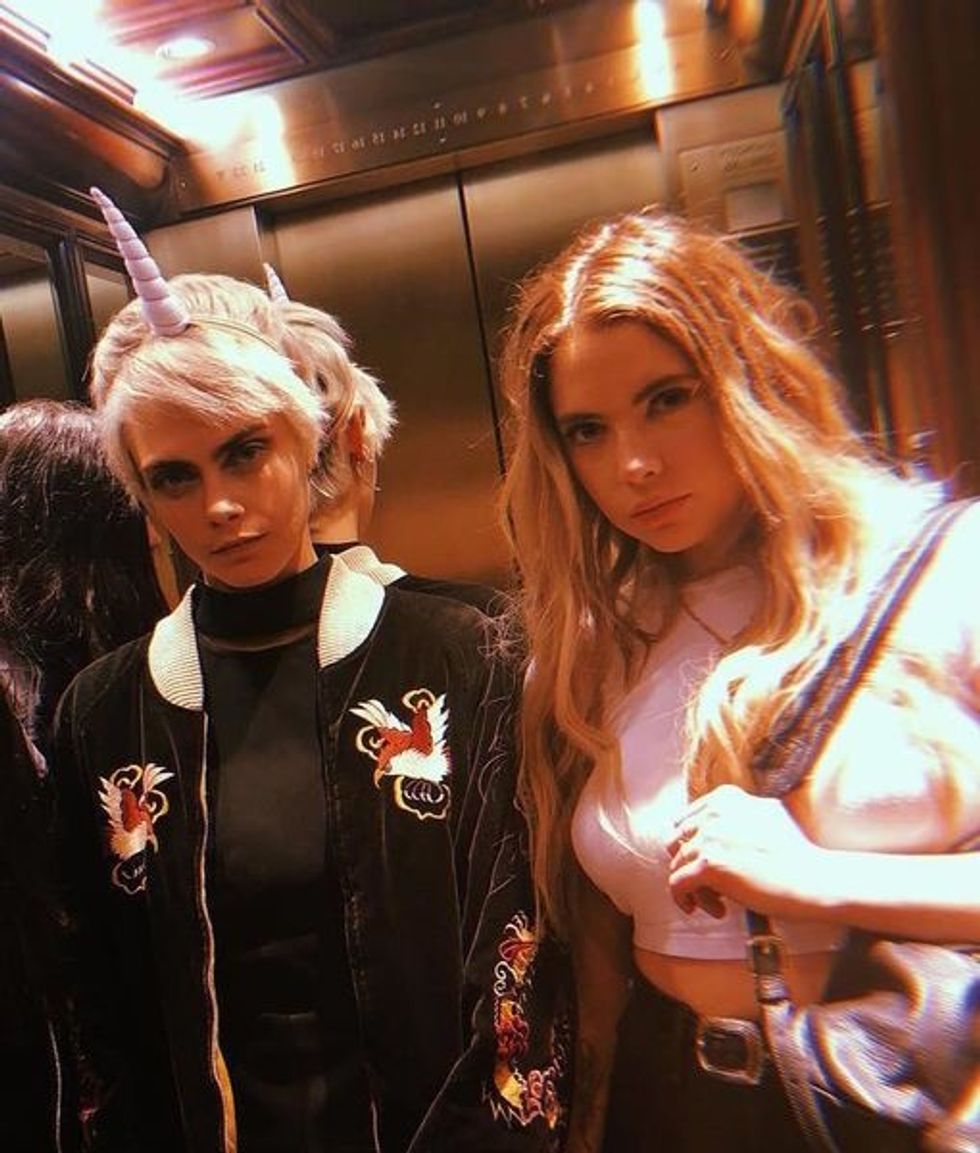 Image via Pinterest
These ladies have yet to officially confirm their commitment to eternal friendship, but one thing is for certain: The two are definitely living it up this summer. They were also spotted holding hands while wandering around southeastern France (friendship goals!)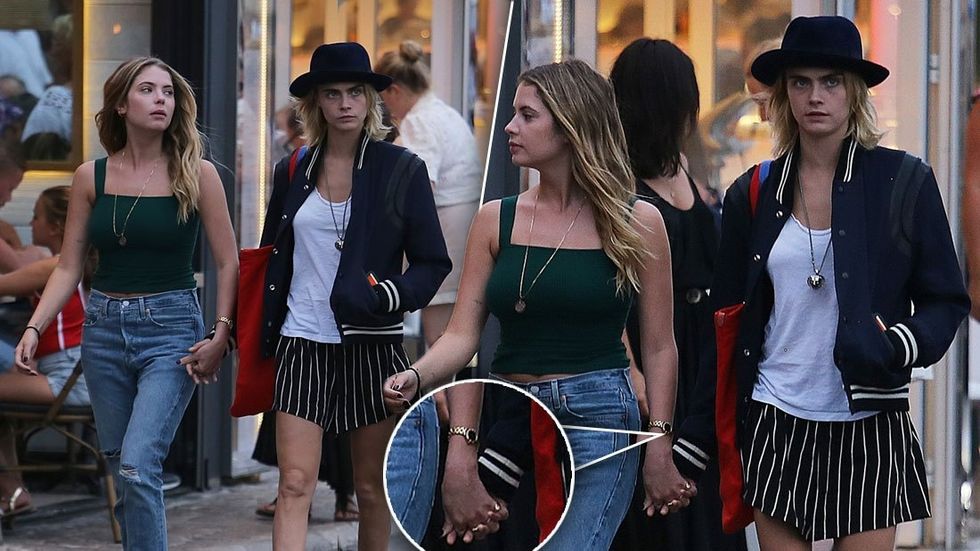 Image via Radar Online
Neither Benson nor Delevingne has been seen with a man for a long time, so it's inspiring to see that they can be there for each other during this dry spell. Even if they don't know it themselves, they're obviously just waiting around for the right guy to show them what they've been missing.
Of course, they've clarified that their relationship is not just a friendship many times, even lashing out at a good Samaritan who commented the truth on their photos. This is clearly an example of the delusions that feminism has inflicted on our youth, but they're bound to come to their senses.
Until then, it seems that they're pretty set on enjoying girls' nights every night for the rest of their lives.
So Cara delevingne & Ashley Benson was hanging out on streets holding hands, visited their friend's museum, took ou… https://t.co/Sw9J415L4a

— Sal 💫 (@Sal 💫) 1562695594.0