Culture Feature
Here Are 13 Celebrities' Favorite Books to Inspire Your Summer Reading List
Hot Girl Summer? No — Hot Well-Read Summer.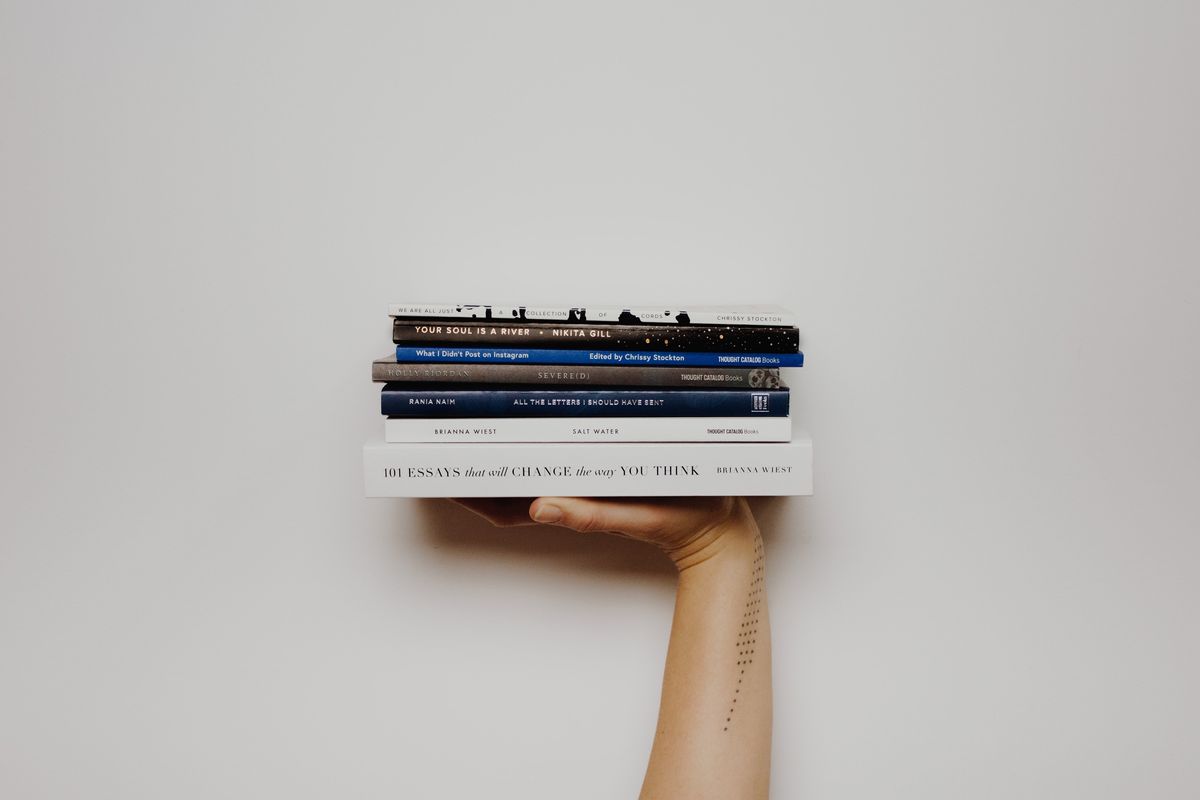 CREDIT: Thought Catalog (Unsplash)
It's official: The new must-have accessory to supplement your hot girl summer is a good book.
Celebrities are starting book clubs. Famous YouTubers are encouraging Gen Z to pick up classic novels. Kendall Jenner has been heralded as the "patron saint of alternative literature." Maybe it's the copious amounts of alone time we've spent over the past year — or maybe we're just getting old — but, is reading cool again?
---
Well, the jury is in. You might not have Jenner's flat abs, expensive surroundings, or collection of impossibly tiny bikinis, but those superficial qualifiers are insignificant now. Reading is officially the most efficient way to announce to strangers at the beach, coffee shop, or park: "Hey! I'm single, and very smart! Why don't you hit on me?"
But let's say you're not necessarily an avid reader (yet). Where to start? What message do you want to portray to passerbys intrigued by your academic mystique? Well, take a cue from the experts themselves. Here are 13 celebrities' favorite books, so that you, too, can have your hottest and most literate summer yet.
Timothee Chalamet: 1984 by George Orwell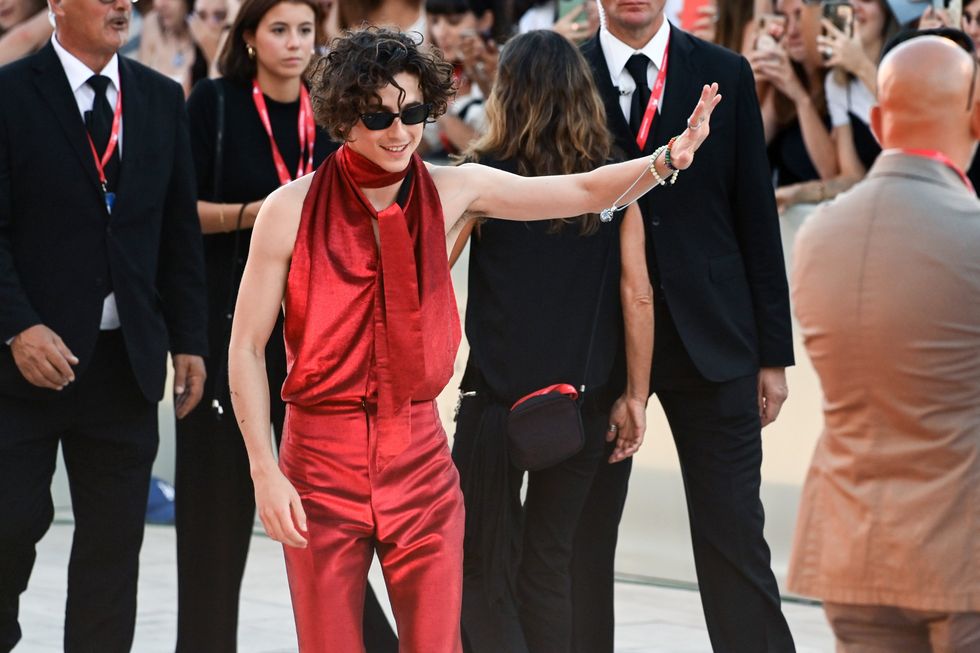 Timothee Chalamet waves at fans
By David Fisher/Shutterstoc
Considering he's starred in film adaptations of many, many novels, we could only hope that Timothee Chalamet was as well-read as Laurie from Little Women. He's recommended George Orwell's dystopian classic 1984on numerous occasions, which is truly the perfect book to tell people is your favorite book; everyone knows what it is, but it still makes you sound aloof and smart. Good one, Timmy.
Kaia Gerber: Normal People by Sally Rooney
While it's unclear whether or not Normal Peopleis Kaia Gerber's all-time favorite, the model (and daughter of Cindy Crawford) is undoubtedly a huge Sally Rooney fan. The massively popular novel — which was adapted into an equally-popular Hulu series — was the first book Gerber assigned for her online book club.
Harry Styles: Norwegian Wood by Haruki Murakami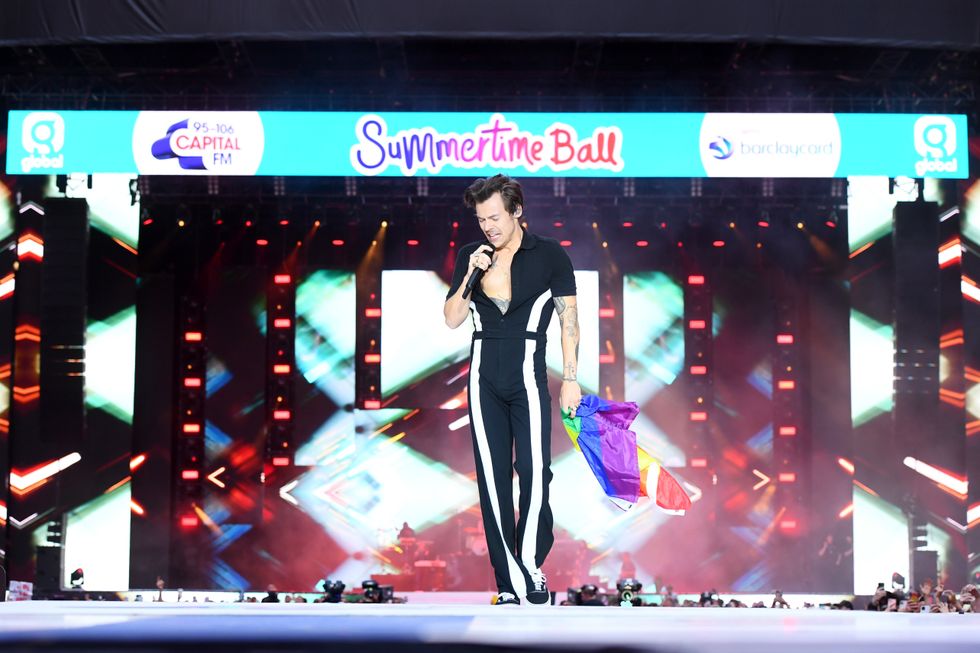 Harry Styles at Capital's Summertime Ball 2022
By Matt Crossick/Global/Shutterstock
Harry Styles is a massive Charles Bukowski fan, which is a red flag if you ask us. He's also a big Haruki Murakami fan, which is marginally less troubling. He's mentioned his affinity for Norwegian Woodin a number of interviews.
Camille Rowe: In Watermelon Sugar by Richard Brautigan
That's right: The title of Harry Styles' horny anthem, "Watermelon Sugar," is a reference to his ex-girlfriend Camille Rowe's favorite book. The model revealed back in 2017 that Richard Brautigan's novel In Watermelon Sugar was one of her all-time favorites, long before Styles's song was released.
Anya Taylor-Joy: Sex & Rage by Eve Babitz
Not only is Anya Taylor-Joy hotter, richer, and more talented than you'll ever be, but she's also read way more books than you. The Queen's Gambit star began an Instagram highlight last year dedicated to all the books she's read throughout the pandemic, and like the Cool Girl she is, she's a huge fan of the late Californian author Eve Babitz. Sex & Rageis her most popular novel, so it's a good place to start for those looking to venture into Hot Girl Literature.
Anna Kendrick: Slaughterhouse-Five by Kurt Vonnegut
Like our good man Timothee, Anna Kendrick is also a fan of dystopian novels, citing Kurt Vonnegut's popular Slaughterhouse-Fiveas one of her personal all-timers.
Emma Watson: Le Petit Prince by Antoine de Saint-Exupéry
Of course, our favorite IRL Hermione Granger/Ivy League graduate would select a foreign novella as her favorite book. Her choice? Antoine de Saint-Exupéry's Le Petit Prince.
Olivia Munn: Replay by Ken Grimwood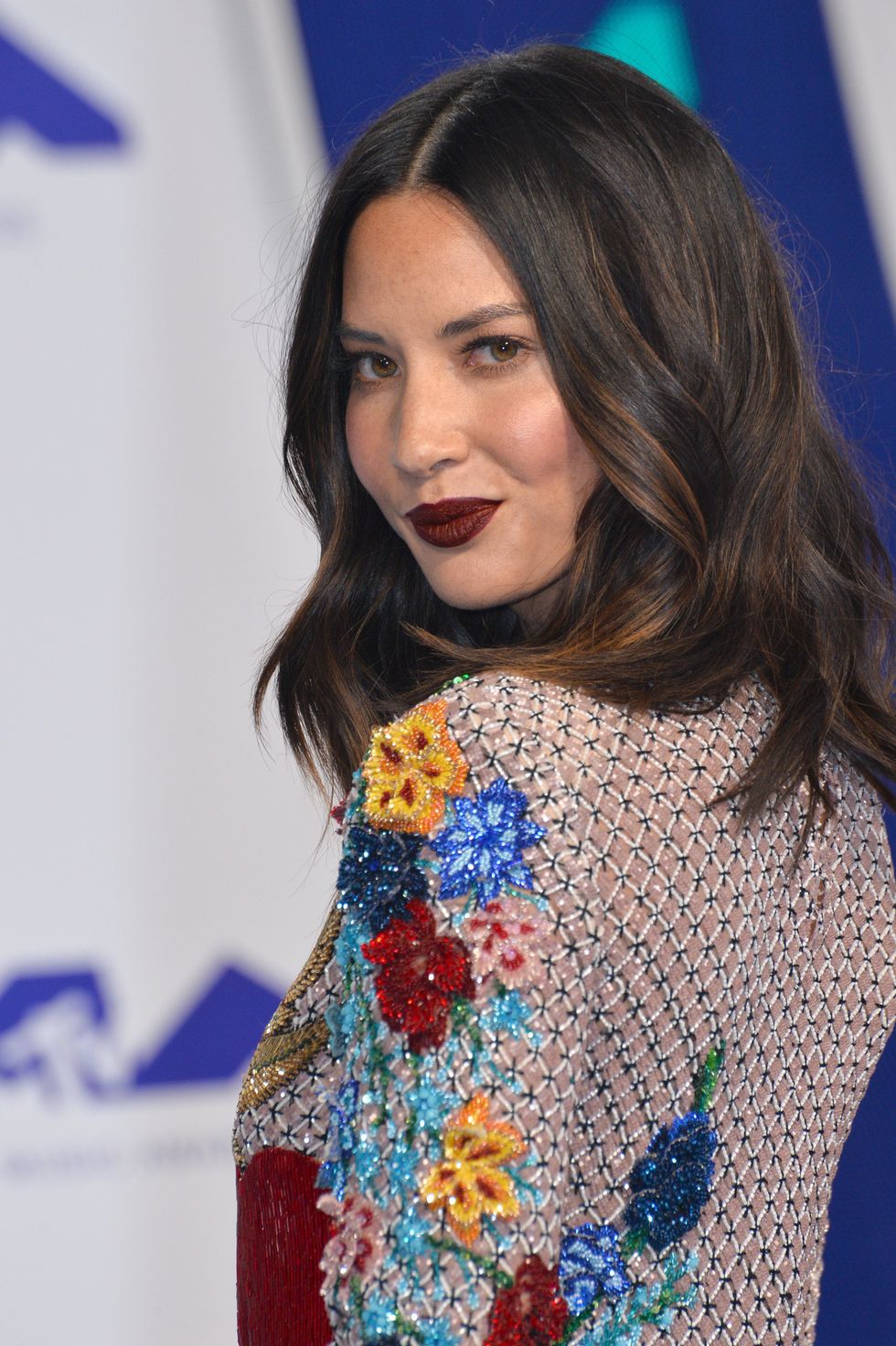 Olivia Munn at the 2017 MTV VMAs
By Featureflash Photo Agency (Shutterstock)
One of many famous Olivias (and John Mulaney's possible new girlfriend), Olivia Munn is another example of the indisputable fact that hot girls read books. Her favorite is Ken Grimwood's time-traveling novel, Replay.
Zooey Deschanel: A Supposedly Fun Thing I'll Never Do Again by David Foster Wallace
While there's no Infinite Jest on this list, we can't escape the work of David Foster Wallace. A Supposedly Fun Thing I'll Never Do Again, his 1997 collection of essays, is the all-time favorite of one Zooey Deschanel. A little surprising, but a good choice nonetheless.
Beyonce: What Will It Take to Make a Woman President? by Marianne Schnall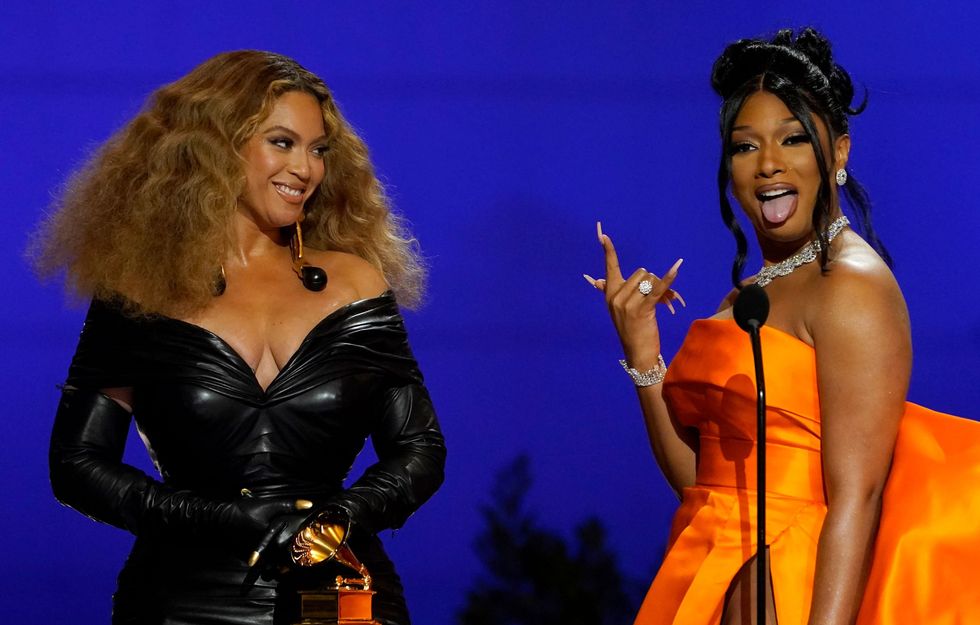 Beyonce Knowles, left, and Megan Thee Stallion - 63rd Grammy Awards
By Chris Pizzello_AP_Shutterstock
It's been established that everyone somehow has the same number of hours in a day as Beyonce, but do you read the same books as Beyonce? Pick up a copy of What Will It Take to Make a Woman President? by Marianne Schnall — which features interviews with politicians and other public figures — and you, too, could have the willpower to abide by a disturbingly strict diet in order to deliver the most iconic Coachella performance in history. Results may vary.
Maya Hawke: Anna Karenina by Leo Tolstoy
What does the daughter of two A-list Hollywood icons like to read? Oh, only the 800-page Russian novel that's been sitting on my bookshelf untouched for the past five years. Stranger Things actress Maya Hawke revealed that Leo Tolstoy's 1878 epic novel is among her favorites, though the Harry Potterseries is also high on her list.
Issa Rae: The Alchemist by Paulo Coehlo
Insecure mastermind Issa Rae's go-to book is Paulo Coehlo's fantasy-adventure classic, The Alchemist. "I read The Alchemist during a transitional period in my life, and it just made me think differently," she said.
Michelle Obama: Song of Solomon by Toni Morrison
Last, but certainly not least: Leave it to the Obamas to have impeccable taste. Barack and Michelle both are fans of author and essayist Toni Morrison, and there's a lot of great material to choose from in Morrison's catalogue. The former First Lady and memoir author is partial to Morrison's coming-of-age novel, Song of Solomon.