TV News
After portraying a pedophile in Netflix's You, multiple women have shared accounts of D'Elia making advances at them when they were underage.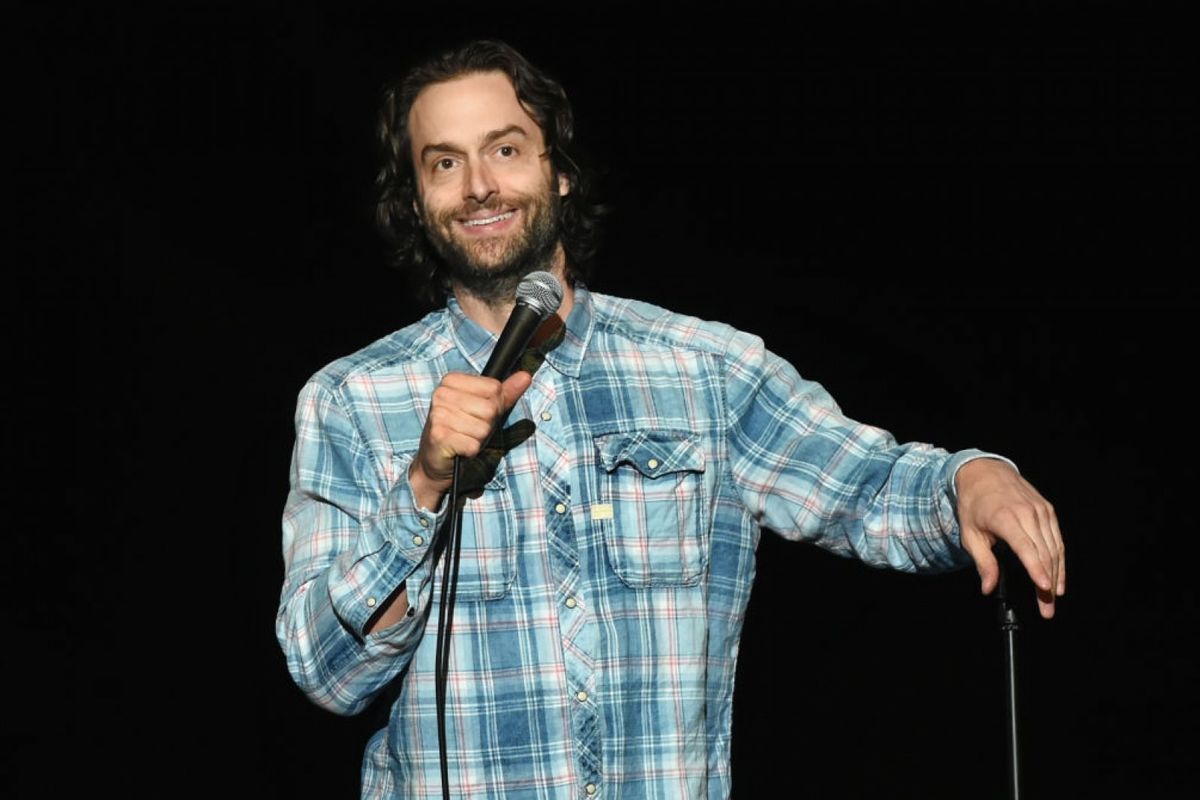 Content warning: This article contains brief mentions of sexual assault of minors.

Comedian and actor Chris D'Elia has been accused of sexual harassment.
Multiple women have come forward saying D'Elia had harassed and groomed them when they were minors. One of these women, Simone, pointed out the irony between his behavior in real life and the habits of his pedophilic character on the thriller-drama Netflix show You.
i still can't believe netflix cast chris d'elia as the pedophile in season to of "you" like the literal IRONY

— simoné (@simoné) 1592346878.0
---
In a lengthy thread of tweets, Simone attached screenshots of emails between her and D'Elia showing that the comedian had asked her to meet up in person. At the time, Simone was 16, explaining that D'Elia was twice her age. "I am also definitely not the only underage girl he did this too [sic]," Simone wrote. "For the longest time I thought this was just a funny story to tell at parties when I realized what happened isn't normal and that he was and could still be doing this to younger girls and it's my job to say something."
As D'Elia's name went trending on Twitter, more stories surfaced about his behavior, typically including sexual advanced towards teenage girls and asking them for revealing photos.
This is crazy bc I've literally had this sent to me about Chris Delia as well https://t.co/o05YWjIUqo https://t.co/qbYQ7mIK6Z

— SheRatesDogs (@SheRatesDogs) 1592355473.0
although i've been publicly saying it for years, FUCK Chris D'elia. he solicited nudes off of me when i was 17 year… https://t.co/HRtIPVKAxN

— goblin (@goblin) 1592355206.0
Alright y'all, I went back to my 2011 Facebook messenger and found the DMs from Chris D'Elia being creepy and persi… https://t.co/yOD4tmIIHP

— Abby Grills (@Abby Grills) 1592369454.0
Many people familiar with D'Elia's typical standup subject matter aren't surprised. And in addition to his recent role on You, people have also resurfaced clips from a 2011 episode of Comedy Central's Workaholics, in which D'Elia played a sexual predator named Topher.
Workaholics predicted this whole @chrisdelia scandal The return of beiberhole69 https://t.co/kB8IwUrJG9

— David Veltri (@David Veltri) 1592363226.0
"All 14 y.o. girls look like they're 30" -Chris Pedo'Lia #chrisdelia https://t.co/cypvqW2Lwd

— Sardaukar (@Sardaukar) 1592373860.0
When I was watching season 2 of You I said to Hank "damn Chris D'elia must be squeaky clean to play a part like thi… https://t.co/WpH6RpyBRz

— Ria (@Ria) 1592404726.0
D'Elia responded, denying the accusations. "I know I have said and done things that might have offended people during my career, but I have never knowingly pursued any underage women at any point." he said in a statement to TMZ. "All of my relationships have been both legal and consensual and I have never met or exchanged any inappropriate photos with the people who have tweeted about me...That being said, I really am truly sorry. I was a dumb guy who ABSOLUTELY let myself get caught up in my lifestyle. That's MY fault. I own it. I've been reflecting on this for some time now and I promise I will continue to do better."
D'Elia recently debuted a new Netflix special, which you should probably skip out on watching. While the allegations are absolutely horrific and our hearts go out to the victims, we are taking a brief moment to enjoy the brutal roasts.
i'm sorry but i just don't believe the people who are saying chris d'elia is a comedian

— andrea more (@andrea more) 1592362931.0
i'm sorry but i just don't believe the people who are saying chris d'elia is a comedian

— andrea more (@andrea more) 1592362931.0