sponsored
How Credible.com Makes Refinancing Student Loans Easy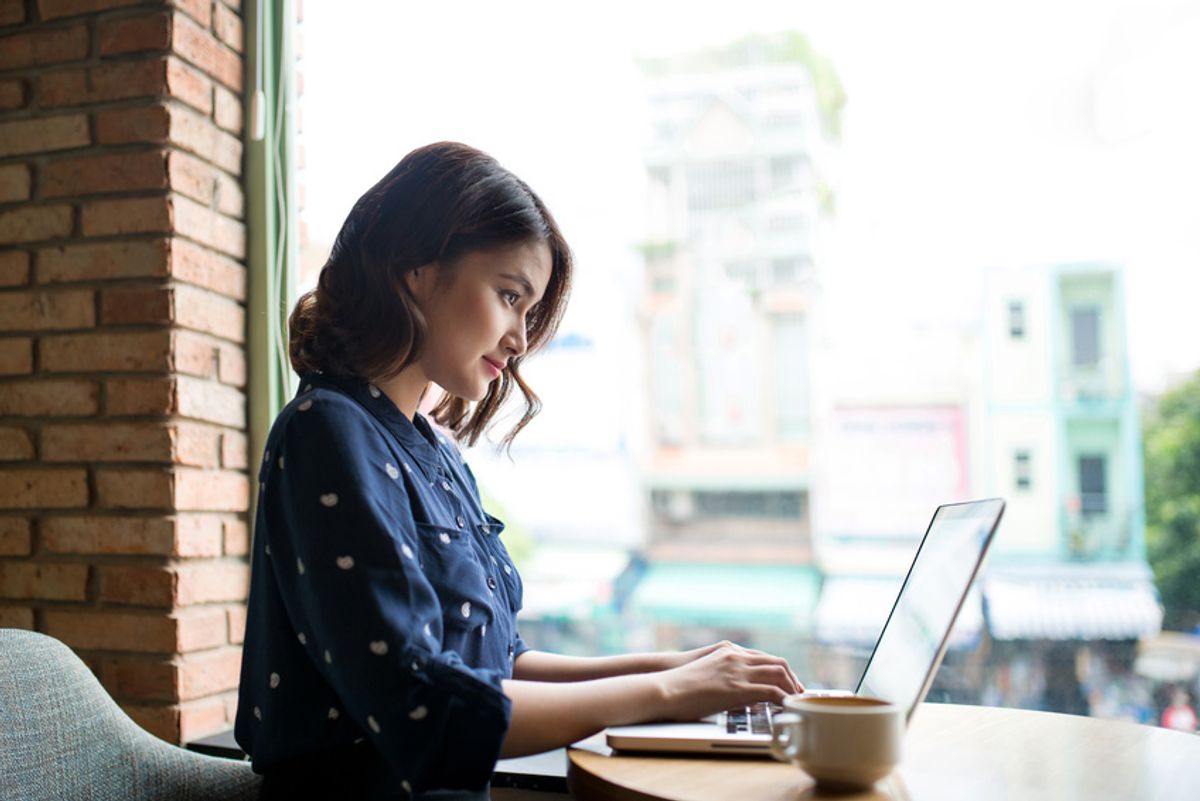 Many young people with student loan debt say they've had to put off major life goals like getting starting a family, saving for retirement, or buying a home. 1 Many would jump at the chance to pay off their loans faster and get on with their lives. Others are looking for ways to reduce their monthly payment to free up some money for their essentials.
Short of winning the lottery, refinancing is one of the most effective ways to ease the burden of paying off student loans. However, many borrowers don't know how or where to start.
While refinancing my own loans, it was a stressful situation to navigate, even with the help of my parents. Coming out of school with a $200,000 degree but only a $40,000 annual salary was a tough pill to swallow, and I wasn't alone - several of my friends found themselves in a similar situation. Between refinancing myths and the endless trail of online lender forms, it's a process that can create a lot of anxiety.
Credible is working to change all of that by simplifying the refinancing process. Instead of hopping from lender to lender and form to form looking for a good rate, Credible provides a one-stop shop where you can connect with a variety of vetted lenders and get real rates in about two minutes, without affecting your credit score.
Getting started on Credible is easy - after answering a few questions about themselves, eligible borrowers see real rates from lenders they're prequalified with. Other websites that claim to help borrowers often have some hidden drawbacks -- like not showing actual rates, or favoring one lender over the other. Credible puts real options in front of you, so you can make the choice that's the best with with your goals and needs.
Because a growing number of lenders are competing to refinance students loans, comparing rates can help you find the best deal. If you don't check rates with more than one lender, you may miss out on a better rate. With Credible, you don't have to go to multiple lender sites and fill out the same information over and over again. Once you've provided a little information about yourself, much of the legwork is done for you. Because the Credible marketplace is integrated with lenders and credit bureaus, they can connect you with multiple lenders at once. Also, checking rates generates only a "soft inquiry" that won't affect your credit score. It is a risk-free way to see what your options are, and your personal information is never shared with a lender unless you see an option you want to move forward with.
Often, borrowers are rejected when they apply directly to a lender. When this happens, they may assume that refinancing is not an option. But every lender has their own qualifications for refinancing, so getting turned down by one lender doesn't mean you're not eligible for others. One of the benefits of the Credible marketplace is that you have access to many lenders. When you come to Credible, you increase your chances of finding a lender that will work with you.
Whether your goal is to slash your interest rate, reduce your monthly payments, or pay your loans off faster, Credible can help you explore your options. Clients who refinance into loans with shorter repayment terms can expect to save an average of $18,000 2 over the lifetime of their loans. Even though I've almost paid off my loans, Credible is the kind of service that I wish I had encountered sooner. If you're looking to get control of your debt through refinancing, Credible can help make that possible.
1ASA