Frontpage Popular News
Summer 2023's Hottest Fashion Trend: Crochet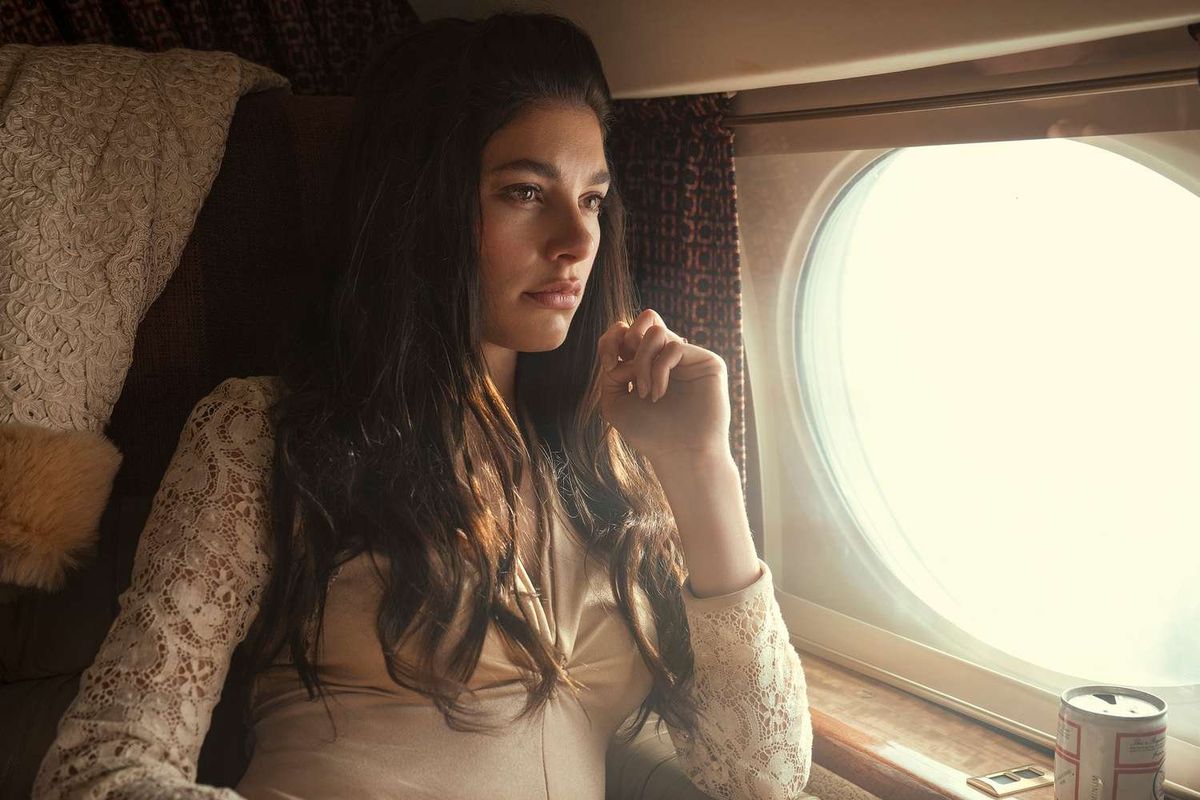 Screen grab from Daisy Jones & The Six, Amazon Prime
I don't know about you, but this summer I'm feeling a resurgence of the 60's and 70's style. It may be due the recent release of
Daisy Jones + The Six,
which follows the rise of a Fleetwood Mac-esque band. Or perhaps Coachella?…where festival attire mimics that of Woodstock.
---
Either way, I'm strongly compelled to wrap a bandana around my head and break out lace kimonos that swirl about my ankles. I want to live in high waisted jean shorts and peek-a-boo crochet bra tops. If I must, I'll even dance barefoot to The Mamas & The Papas to get into character.
Crochet is ideal summer attire for a multitude of reasons. First of all, it's not your regular drab, suffocating cotton that soaks up your sweat. It's not fussy linen that can make you feel like a librarian at times. And it never, ever goes out of style.
An authentic crochet piece is considered just about an art form…with such a laborious hook-and-eye process, crochet clothing can take days to make by hand if you're experienced. While Summer 2022 runways heralded the return of crochet statement dress, we can expect crochet everything to be trending this year.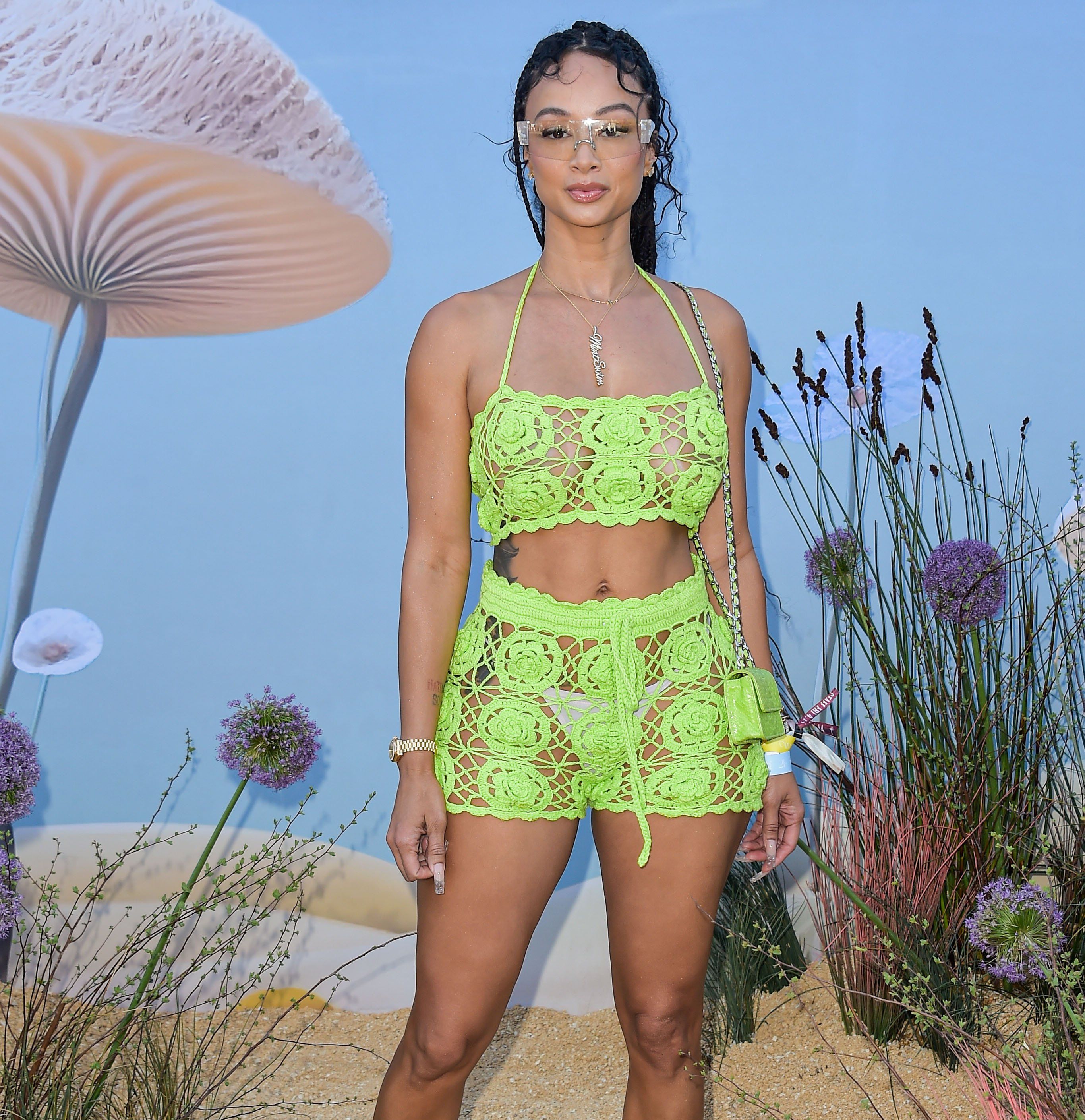 Draya Michelle
Image Press Agency/NurPhoto/Shutterstock
Harper's Bazaar predicts the hottest spring 2023 fashion trend - crochet on the runways:
Crochet is continuing as a trend story and designers are becoming increasingly creative with the technique. Ulla Johnson made the look slouchy in a skirt and sweater set, Puppets and Puppets manages to combine the idea with fringe, and Proenza Schouler provided movement in a tank and skirt combo on Kendall Jenner.
While the handmade, unique-crochet Jacquemus dresses may be farrr beyond your price range…the fashion industry has found a way to make fauxchet a thing. But no matter if you paid $1000 or $50, crochet is crochet at the end of the day.
Perfect for the beach, crochet can be worn as a bathing suit cover-up or add a hippie-gypsy twist to your outfit. The loose knit fabric will keep you cool, cool-looking, and constantly ready for a day in Palm Springs. Plus, who doesn't love channeling their inner Flower Child?
There are few summer-y fabrics - like crochet or linen - that can keep you breezy while appearing polished and fashionable. Sheer fabrics like mesh or lace are also popular for the ultimate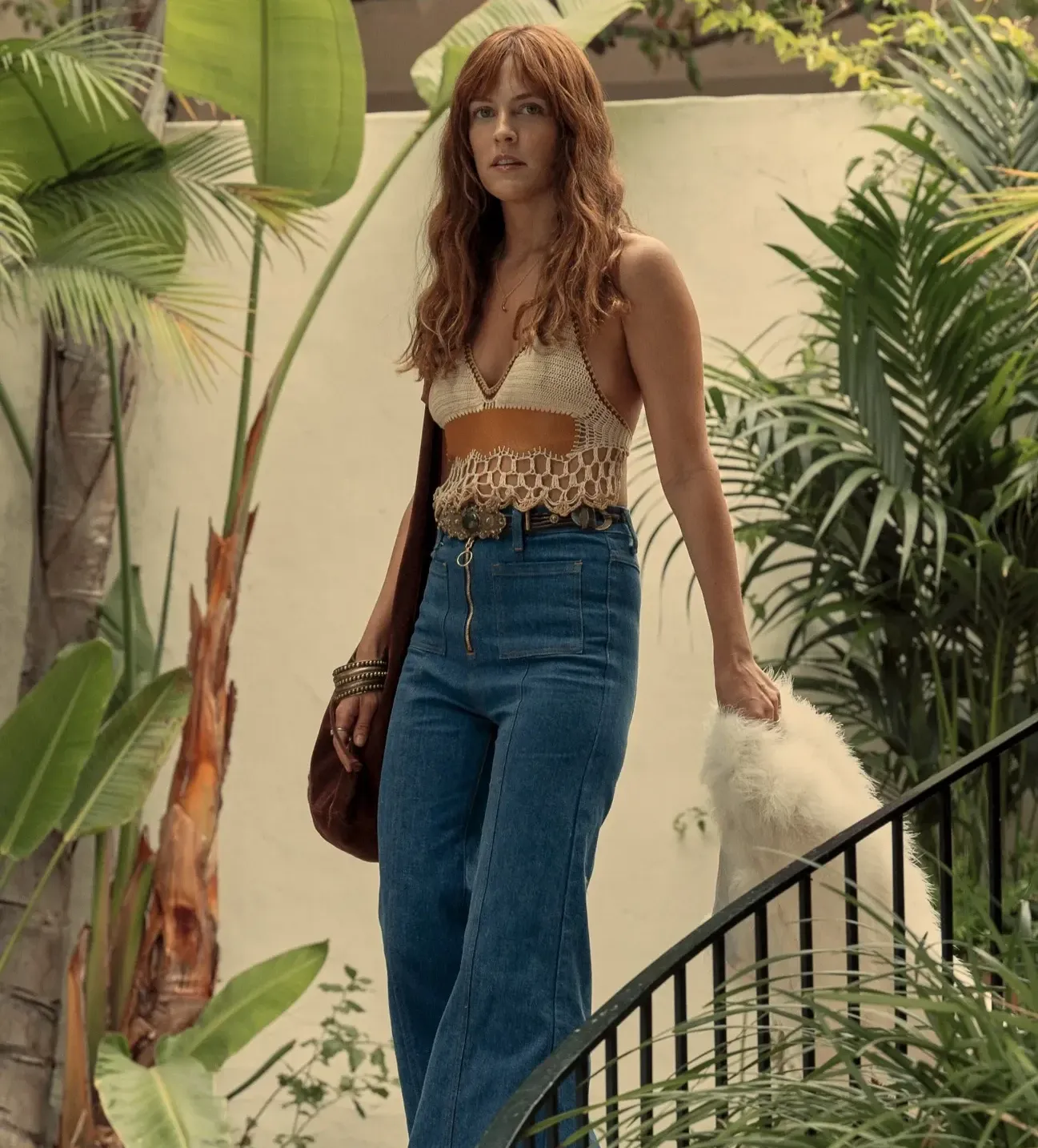 Screen grab from Daisy Jones & The Six
Daisy Jones & The Six on Amazon Prime
With the weather warming up, I'm inclined to do a summer wardrobe refresh before the season is upon us. I always recommend doing your seasonal shopping early, so you can nab the best-of-the-best clothes before they sell out…and you don't have to spend a ton of money all at once.
This year, I want a solely crochet wardrobe. I'm seeing a coastal luxury vibe mixed with festival chic. I want you to suspect that I was a band groupie in a past life.
So, here are my favorite crochet pieces for the summer:
Camila Coelho Mira Hand Crochet Fringe Top