Culture News
Disney Channel's Debby Ryan and Josh Dun secretly wed this winter, and fans are just finding out.
Vogue Magazine
Debby Ryan has been experiencing something of a renaissance over the past few months.

Fans have become obsessed with Ryan's facial expressions from a 2012 Disney Channel movie called Radio Rebel, along with some of her older acting choices, and they've gone viral online, particularly on TikTok.
Ryan's awkward physical movements and cutesy facial expressions hit just the right balance of uncomfortable and flirtatious, and the Internet is now obsessed with imitating them.
---
The pair met sometime in 2013 and were on and off again until announcing their engagement in 2018.
Dun is the drummer for Twenty One Pilots, alongside Tyler Joseph. He and Ryan married secretly in Austin, Texas after planning their wedding in only 28 days. The ceremony took place on New Years' Eve.

Ryan's decision to tie the knot may have been spurred in part by renewed perspective she gained after the death of a close friend, Disney Channel's Cameron Boyce who died after a seizure last year. "He was excited that Joshua and I were getting married, and I never doubted that I'd know him through every coming phase of our lives," Ryan said. When he passed, it really rocked me and put a lot of things in perspective. It didn't feel important to wait anymore, to stop being busy, or for things to line up perfectly — intending to do things is not nearly as powerful as doing, as we aren't promised tomorrow."
At the end of 2019, "The time just felt right," Ryan told Vogue. The wedding does look perfect: Ryan wore a beautiful dress by Elie Saab, a golden retriever was the ring bearer, and Ryan walked down the aisle to the song Hoppipolla by Sigur Ros. Dwayne the Rock Johnson did not attend, though he was photoshopped into several photos because the Internet is the Internet.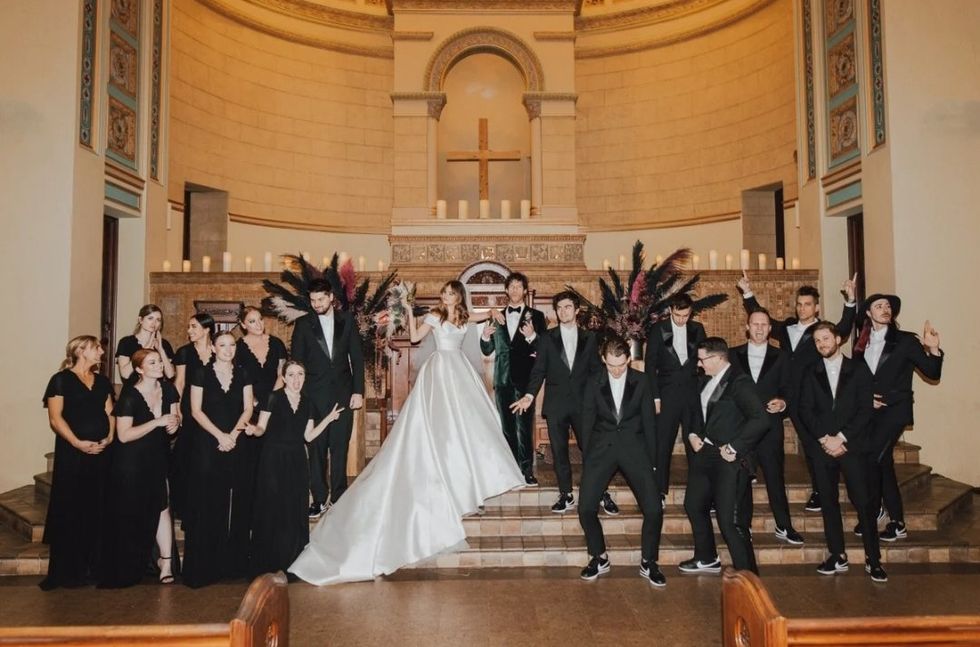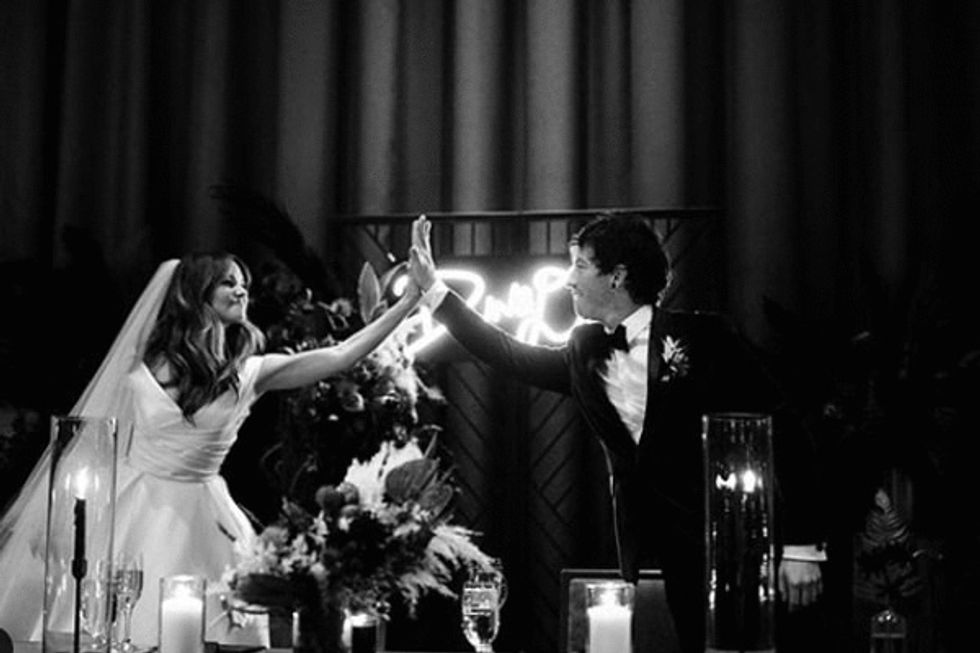 Ecelebritymirror.com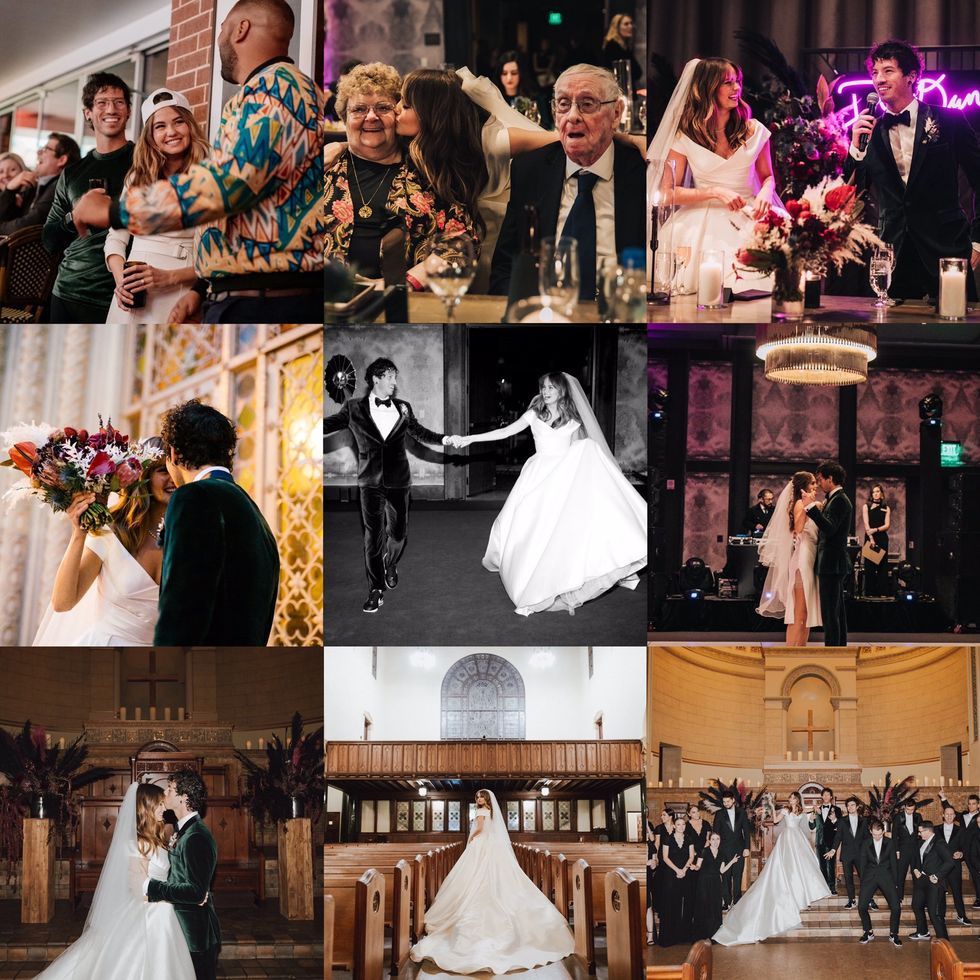 Vogue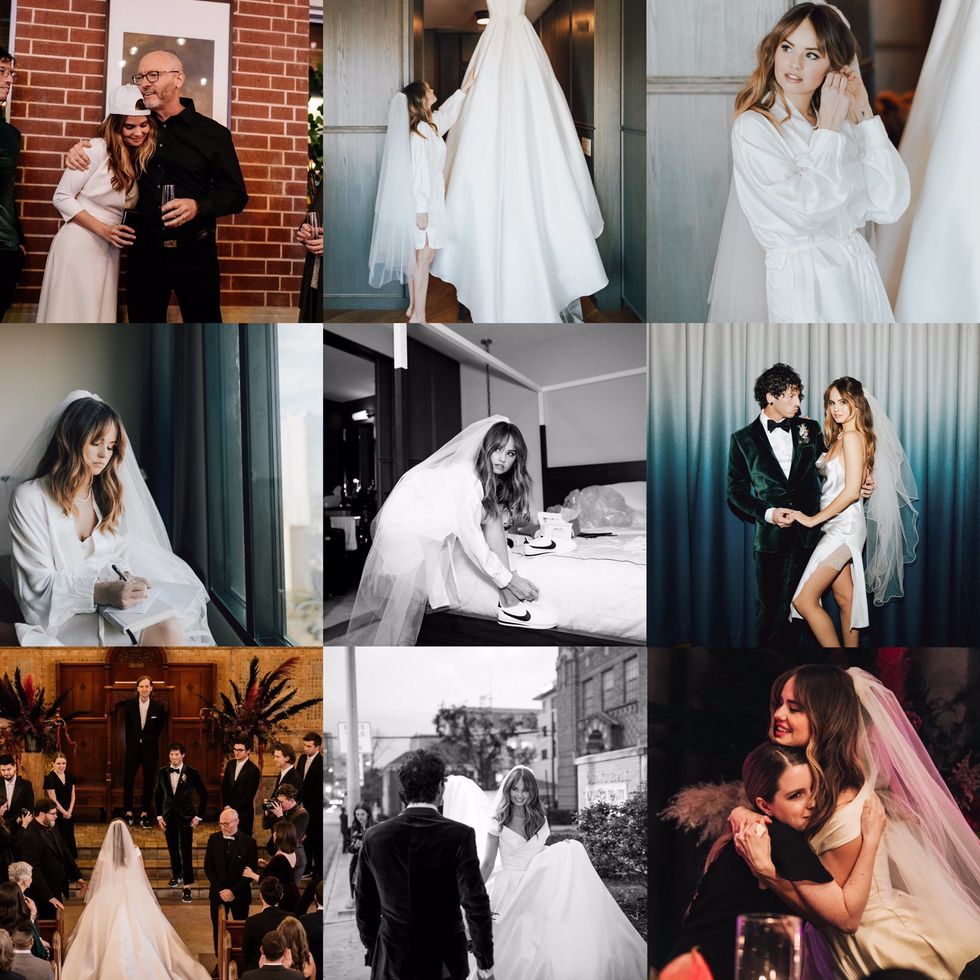 Vogue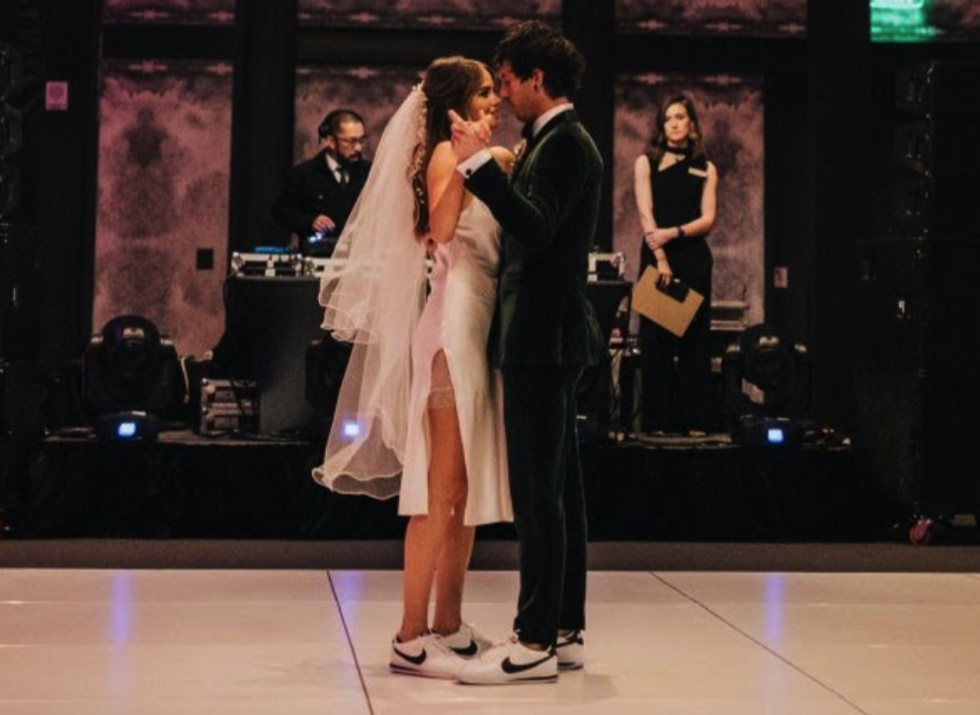 Vogue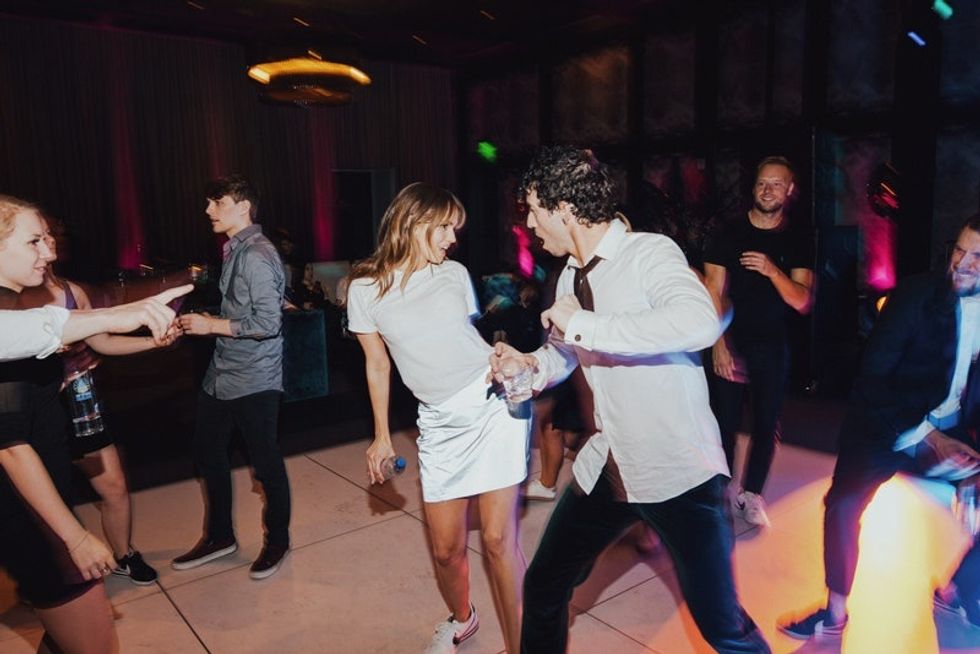 Vogue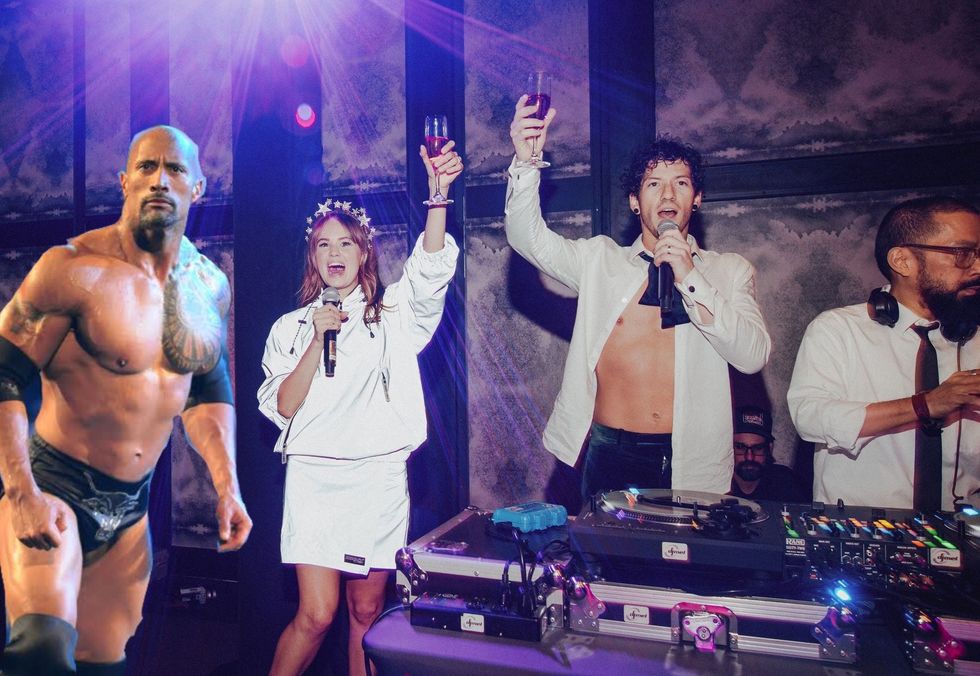 Sigur Rós - Hoppípolla www.youtube.com
The pair has definitely come a long way from their early years.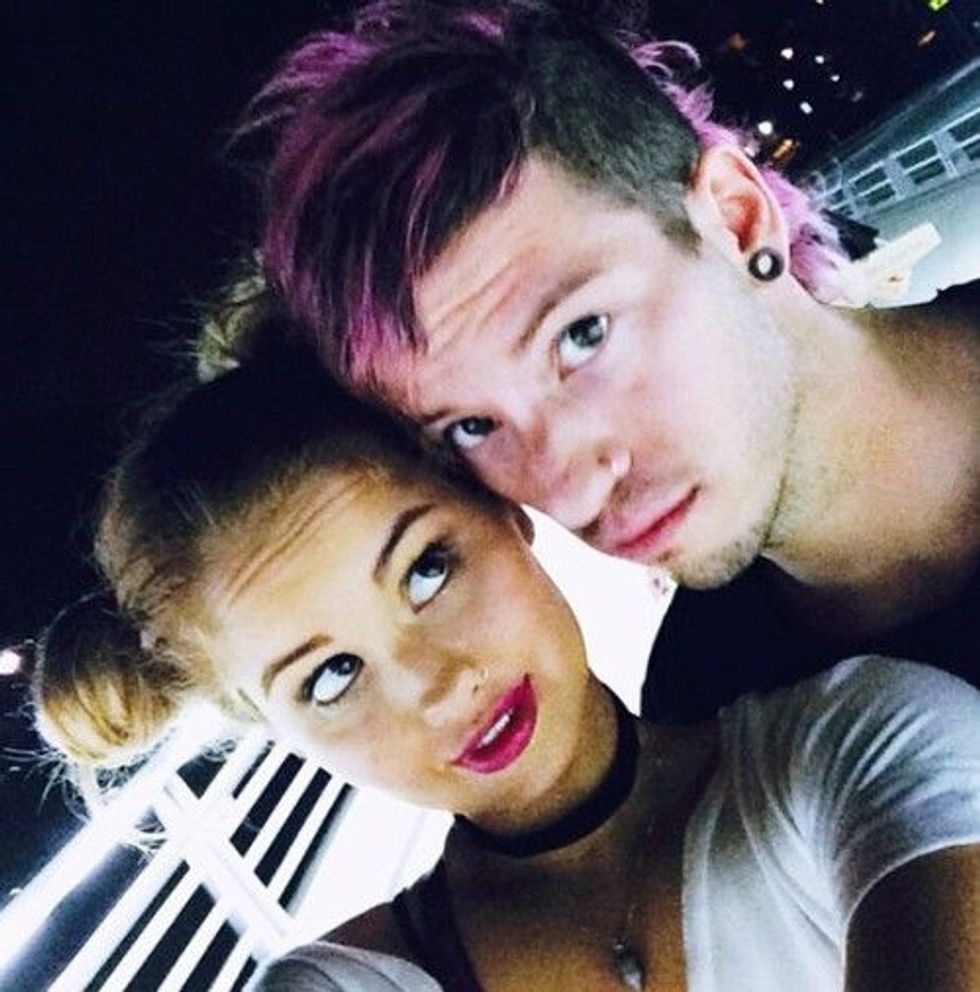 Pinterest
Sadly, nothing ever goes away on the Internet, and the Debby Ryan memes—oddly haunting and full of yearning as they are—have reappeared with renewed fervor following this announcement.
Ryan doesn't seem so bothered by the memes, though.
If anything, this meme campaign seems like a perfect, too-good-to-be-true effort to get Debby Ryan trending on social media, which means...perhaps a new Debby Ryan movie is in the works?
Either way, Josh seems happy—but since he's guaranteed sole recipient of the Debby Ryan face till death do them part, who wouldn't be?