Frontpage Popular News
DYLVN On His New Single, "Tell Them Stories"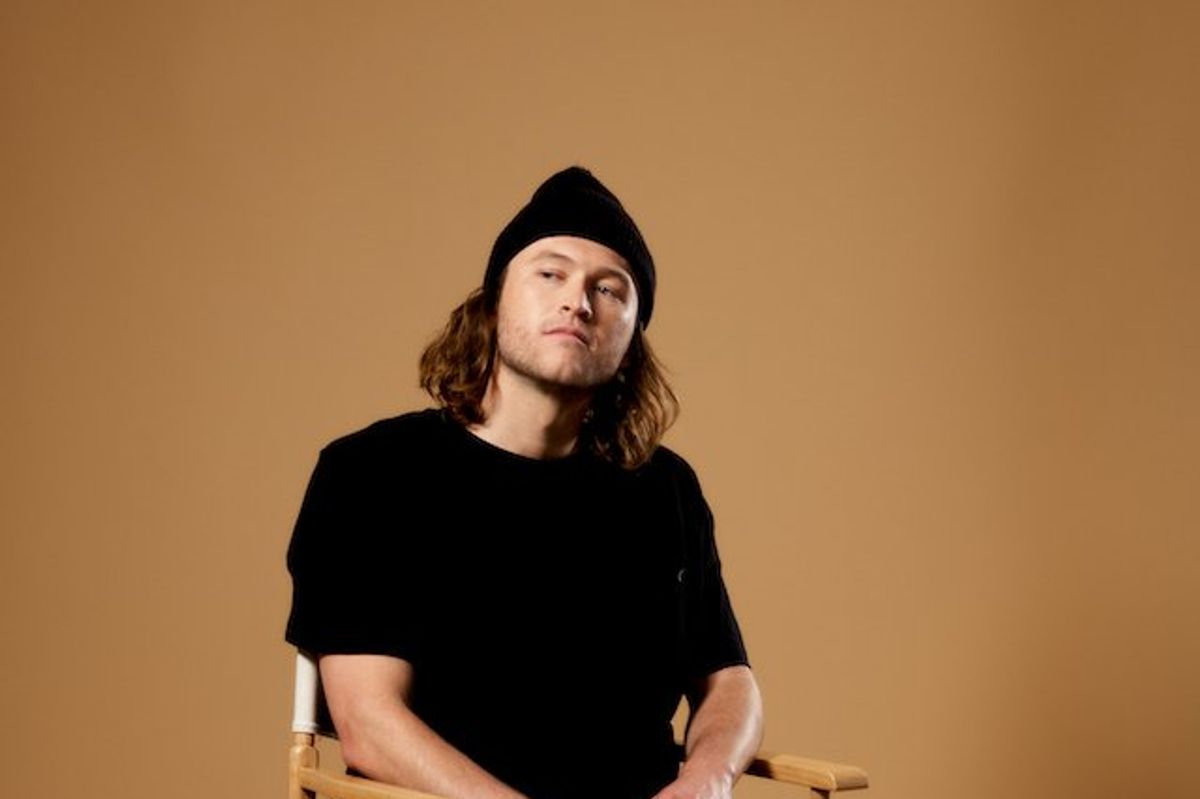 Ben Phem
DYLVN radiates positivity into the world. You can hear it in his music and you can tell through his social media that he truly enjoys creating the tracks he shares with his fans. A natural-born storyteller with a special way of spinning those stories into songs that everyone can enjoy listening to.
Hailing from San Clemente, California, DYLVN knows how to make a sunny track reminiscent of summery weather and good vibes all around. We first saw DYLVN break through the music industry in 2020 with his single "Dust Of Love", garnering him an instant, well-deserved fanbase thanks to his powerful and soothing vocal range and relatable lyrics. His music felt refreshing and his songwriting proved he deserved a place on our Spotify playlists.

Over the past three years, DYLVN is making his mark on the world through his songs. Now, he's back with a new EP, "Tell Them Stories", a song dedicated to all of the people who supported his music along the way. It's an uplifting track, catchy in all the right ways, an easy add to your playlist. It's good for driving, singing with your friends, and playing on repeat.
DYLVN sat down with Popdust to talk about his new single and what to expect from the rest of this year. You won't want to miss it, so check it out below!
Congratulations on your new EP "Tell Them Stories!" What was your inspiration behind it?
Thanks so much!! Truly I'm a very talkative person and love saying what's on my mind.. I love hearing people's stories and also sharing mine with my fans. I wanted to express the importance of not taking life so seriously.. and how all experiences (good or bad) lead to a good damn story! So tell them!
What was your favorite memory creating the track?
Meeting my friend John Samuel. We made this track the first day we met and the rest is history! The whole experience was insane to make this one. Forever will be a special one.
"Tell Them Stories" is an ode to the people in your life who believed in you along the way. How has that support kept you motivated while creating music?
It's what keeps me goin! I believe in this so much and to have the people I do in my corner keeps me sane. I love bein with them, and can't thank them enough for all the sacrifices they make to help. When this becomes big I want them to know we gonna be LIVING! Just gotta keep goin!
You write a lot about your personal experiences. What experiences are the easiest for you to write about and what are the hardest?
I think it really comes down to a lot of variables. I feel like I can write about a lot but it might feel really abstract sometimes... Any experience that gets me emotional is easy to write about, which is almost everything lol. I feel like I have a nostalgic disorder which makes me value a lot of moments when they become a memory.
How does "Tell Them Stories" represent your new era of music after your debut album?
I'm older, have grown as a person, more confident in who I am as an artist and as a human. This era has become more vulnerable naturally as I've progressed. This is me and everything that has brought me to this point in my life.
What artists are inspiring you right now?
Been listening to a lot of Bob Marley, Posty, Benee, Jack Harlow. Love their originality so much.
What's next? Any tours or a new album on the way?
More music, more music, and more music! No tours yet.. But got some shows comin soon!