FILM & TV
MAY 17TH-19TH | What's coming to theaters this weekend?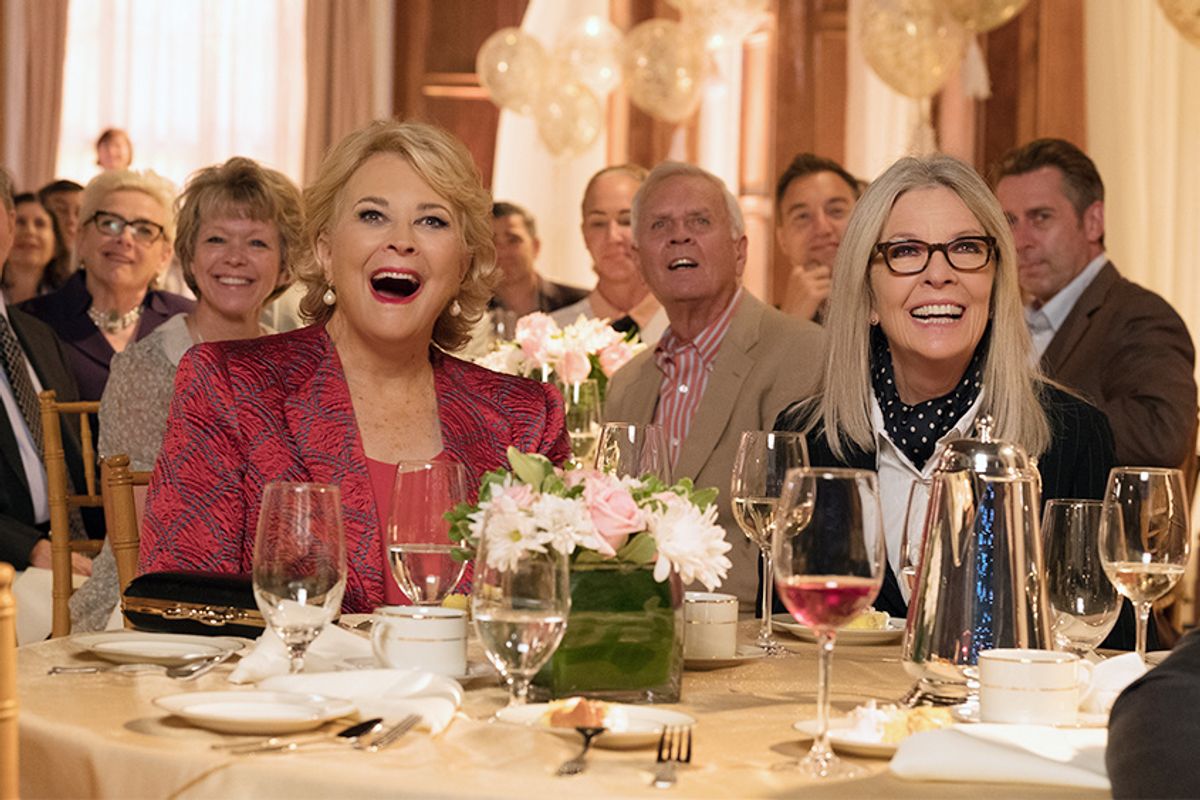 variety.com
A bad super hero, a bad book club, but a good love story? Might be all you need this weekend at the movies.
In Popdust's column, Box Office Breakdown, we aim to inform you of the top flicks to check out every weekend depending on what you're in the mood to enjoy. Looking to laugh? What about having your pants scared off? Maybe you just need a little love? Whatever the case may be, we have you covered. Take a peek at our top picks for this week…
It's back and just as wild as the first time around, though you'd never get that from the description online. The world's worst super hero is back and this time in order to take on the troubles of the world, he needs a little help from his friends. He works to assemble a team that will be able to help him fight off trouble in the city (and of course still look young and hot in due time as the franchise continues). Get ready for as much action as there are laughs in this sequel.
NR | Running Time 2hr | Marvel Entertainment | Director: David Leitch
Starring:Josh Brolin, Morena Baccarin, Zazie Beetz, and more!
---
One for the whole family to enjoy! Think about if Miss Congeniality was suddenly thrown to the dogs. Well, that's essentially the plot of this movie! An FBI investigator and his dog, Max, are on the lookout for who kidnapped a baby panda and is involved in illegal animal trafficking, but they learn that the panda is going to be up for sale at a prestigious dog show, making it their #1 location. Max will undergo a makeover in order to compete, and brings his friends along for the ride. It's all about trust, teamwork, and sometimes a little TLC for yourself.
PG | Running Time 1hr 32m | Open Road Films (II) | Director: Raja Gosnell
Starring:Alan Cumming, Stanley Tucci, Natasha Lyonne, and more!
---
The Punk scene in 1970s London is wild, but it's about to get a little crazier. Enn and his friends are heading out for an evening of fun and flirting with girls (or so they hope) when they happen upon a strange party. All of the teenagers are super-attractive and wearing a ton of Spandex fabric, and the house is huge. Alex stumbles into someone named Zan and even begins to fall head over heels in love. But what will come to pass when the truth comes out: that these perfect beings are not teenagers at all, but aliens who stay young forever? Oh, the complications of love!
R | Running Time 1hr 42m | Little Punk | Director: John Cameron Mitchell
Starring:Elle Fanning, Nicole Kidman, Ruth Wilson, and more!
---
Based on a short novel by Ian McEwan, the film is another look at love, this time set back in the 1960s. When a young couple meets, everything seems perfect, like their love is so strong that nothing could ever possibly go wrong. However, the threads holding them together quickly start to unravel. First, it is a discussion of class difference. Then, it is the complexities of including sex and physical intimacy in a relationship. The wedding night that the couple dreamed of seems to not only be far away from them, but not even the same image.
R | Running Time 1hr 50m | BBC Films | Director: Dominic Cooke
Starring:Saoirse Ronan, Emily Watson, Anne-Marie Duff, and more!
---
And our ⭐️ TOP PICK ⭐️ ...
So this is what your mother does when she gets together with her gal pals. A group of women in dying or dead relationships decide to read Fifty Shades of Grey in order to spice things up in their love lives. The begin to make wild choices that will pull them far out of their comfort zones, but perhaps into better places. Maybe it means chasing down a new romance. Or perhaps it involves looking back to an old flame. It might be as simple as making sure you're open to possibilities. Whatever the case, open a bottle and drink up to enjoyable times with the girls!
PG-13 | Running Time 1hr 44m | Apartment Story | Director: Bill Holderman
Starring:Diane Keaton, Jane Fonda, Candice Bergen, and more!
---
Really like a film you've seen or know of one coming out soon that we should check out? Shoot me an email and let me know!

---
Rachel A.G. Gilman is a writer, a radio producer, and probably the girl wearing the Kinks shirt. Visit her website for more.
---
POP⚡DUST | Read More About Film…
REVIEW | Tiny Shoulders at Tribeca 2018
REVIEW | Slut in a Good Way at Tribeca 2018