FILM & TV
MAY 4TH-6TH | What's coming to theaters this weekend?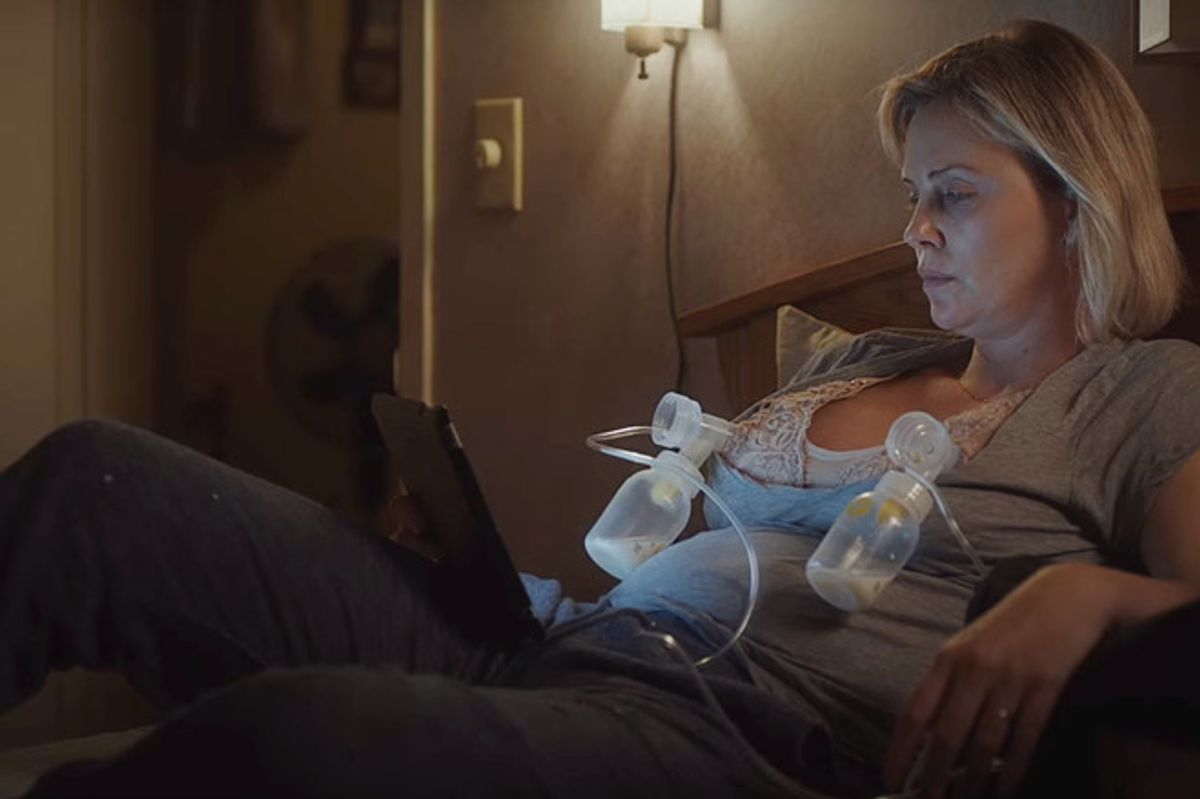 indiewire.com
Now that it's finally warm we can complain about the heat while escaping it at the movies.
In Popdust's column, Box Office Breakdown, we aim to inform you of the top flicks to check out every weekend depending on what you're in the mood to enjoy. Looking to laugh? What about having your pants scared off? Maybe you just need a little love? Whatever the case may be, we have you covered. Take a peek at our top picks for this week…
Let's enjoy a remake of a film that I'm tired of seeing play on my television every other weekend. In this new take on the classic with Goldie Hawn and Kurt Russell, a Mexican playboy named Leonardo is spoiled, rich, and selfish, and in need of a maid to help clean his yacht, which he finds in the way of Kate, a single, over-worked mom. After falling off the side of his ship and coming down with a case of amnesia, Kate visits him in the hospital and decides to get her payback by convincing him he's her husband and making him help out with the work. You're familiar with the story, so just settle in for the laughs.
PG-13 | Running Time 1hr 52m | Pantelion Films | Directors: Bob Fisher, Rob Greenberg
Starring: Anna Faris, Eugenio Derbez, John Hannah, and more!
---
It's the beginning of the Great War in France, and surprisingly this might mean it's time for another sector of the Feminist Movement to come to the forefront. With all of the men at war, the women are left to take care of the farm and run the household in equal measure, helping them to realize just how strong they really can be, although it is overwhelming from the get go. As the men go off to fight or go into insanity, neither possibility seemingly having any sense of how one would return from it, the women are faced with asking themselves what they will do next.
R | Running Time 2hr 15m | Les Films du Worso | Director: Xavier Beauvois
Starring: Nathalie Baye, Laura Smet, Iris Bry, and more!
---
A family-friendly good time in this animated feature. Adam is a teenager who has never known who his dad is, but is determined to find out. He decides to go out on an adventure to figure out who his father is, and comes to learn through a series of wild adventures that he's actually Big Foot. While bemoaning the characteristics he's inherited from his dad (like hair that grows too quickly and huge feet), Adam also discovers that his father is a recluse because he is constantly being hunted. Through the help of the animal friends in the wilderness, he will help protect his dad and discover a new understanding of family.
PG | Running Time 1hr 32m | StudioCanal | Directors: Jeremy Degruson, Ben Stassen
Starring: Cinda Adams, Mari Devon, Kirk Thornton, and more!
---
A thriller to make it even more impossible to sleep through balmy nights. A young valet who has a penchant for stealing things to try to make it breaks into a man's home after stealing his car to discover that a woman is being held hostage there. Unsure of what to do, they try to go to the authorities only to get wrapped up in an even more dangerous turn of events. Nothing feels safe and no one knows where the girl went. One terrible night full of bad decisions will lead to a slew of dangerous and damning consequences.
R | Running Time 1hr 47m | Electric Entertainment | Director: Dean Devlin
Starring: Kerry Condon, David Tennant, Robert Sheehan, and more!
---
And our ⭐️ TOP PICK ⭐️ ...
Oh, just in time to start prepping for Mother's Day comes the tale of motherhood never explored. A mom of three is tackling raising her family, but struggling, which leads to her brother gifting her a nanny. While skeptical at first, she eventually begins to engage with the woman that had become an exorbitant gift. They bond, they chat, and they realize that motherhood is a heck of a lot harder than it seems. Laugh, cry, and appreciate everything you have in your family, even if you know sometimes it drives you absolutely crazy.
R | Running Time 1hr 34m | Bron Studios | Director: Jason Reitman
Starring: Charlize Theron, Mackenzie Davis, Mark Duplass, and more!
---
Really like a film you've seen or know of one coming out soon that we should check out? Shoot me an email and let me know!

Rachel A.G. Gilman is a writer, a radio producer, and probably the girl wearing the Kinks shirt. Visit her website for more.
---
POP⚡DUST | Read More About Film…
SATURDAY FILM SCHOOL | Westworld's' New Game Isn't in Our Favor
BOX OFFICE BREAKDOWN | Super heroes and super bad jokes
THE REAL REEL | It Doesn't Matter If You Loved This Film Or Not...