TV Features
"The Bachelor" Casting Its First Black Star Doesn't Correct the Show's Racist History
Matt James is ABC's first Black bachelor in nearly two decades.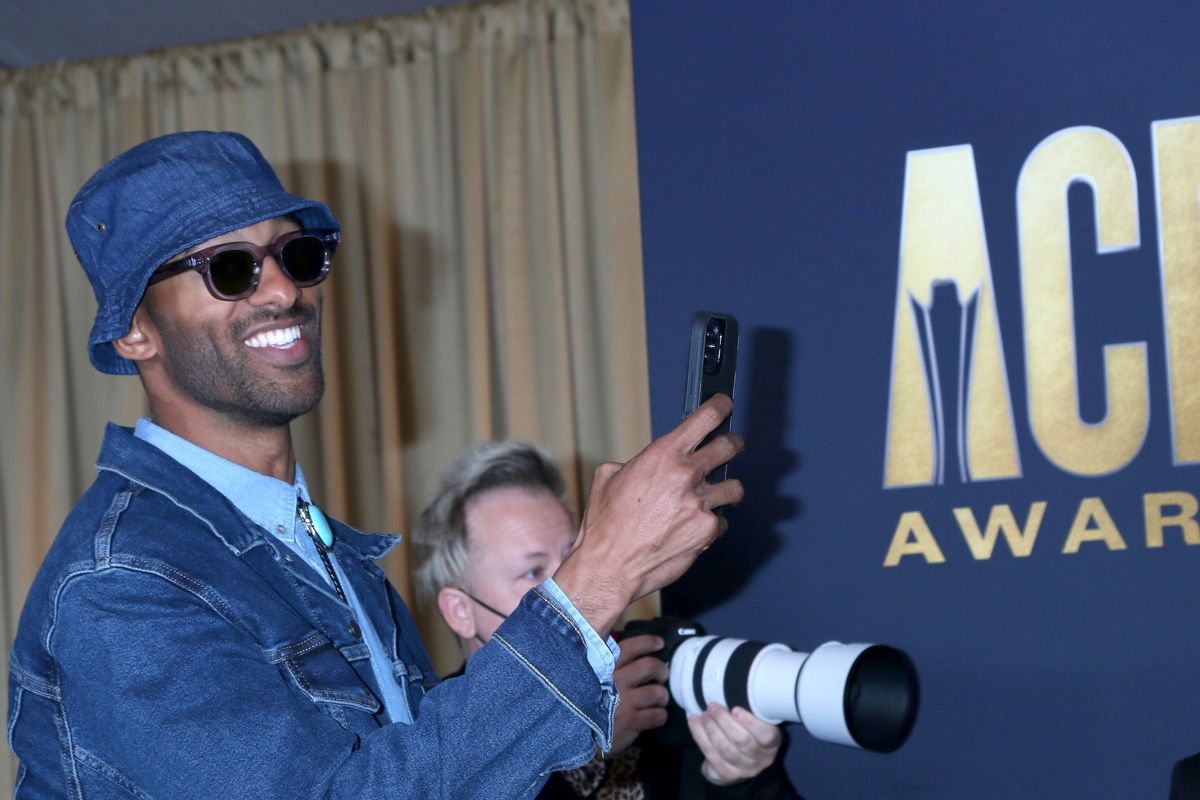 Photo by Kathy Hutchins (Shutterstock)
After a grueling 18 years on the air, ABC's Bachelor franchise has accomplished a long-overdue milestone: casting its first Black bachelor.
---
Matt James, a 28-year-old real estate broker from North Carolina, was announced this week as the first Black star of The Bachelor in its 25 seasons. Hardcore fans might recognize him as the best friend of Tyler Cameron, a recent Bachelorette contestant competing for the heart of Hannah Brown. James has a perfect TV smile and likes to goof off making TikToks with his friends—what's not to love? He was originally selected to be a competitor on The Bachelorette this year, before production was shut down for obvious reasons. Here's to hoping we get our trashy reality TV back as soon as possible!
But jokes aside, we shouldn't have to celebrate our first Black Bachelor, because he should've been cast years and years ago. The timing is a bit on-the-nose, too, considering Black Lives Matter protests are still going strong worldwide. Bachelor Nation has been overwhelmingly white ever since its debut in 2002, and criticism for its lack of diversity is nothing new. We didn't meet the franchise's first Black star, bachelorette Rachel Lindsay, until 2017. Just this month, a group of viewers called the Bachelor Diversity Campaign launched a petition to diversify the cast, along with a detailed list of anti-racist guidelines for the show to implement like "cast BIPOC for at least 35% of contestants each season hereafter" and "give equitable screen time to BIPOC contestants."
But, not surprisingly, racism has still been prevalent in The Bachelor franchise even in the rare instances that a Black person is cast. During Lindsay's season of The Bachelorette, contestant Dean Unglert was the first white guy in the house to call out potential racism in his peer, Lee Garrett. "The only people I've seen Lee pick fights with are…not the people he's used to seeing on a daily basis, from a cultural perspective," Unglert said in one episode. "The longer Lee sticks around, the more everyone will be aware of his intolerance." Filtered through the lens of a (probably very white) production team, there have undoubtedly been countless racist microaggressions that audiences haven't seen.
Rachel Lindsay 'Not Hopeful at All' About Change Coming to Bachelor Franchise (Exclusive)youtu.be
But the bigotry behind the scenes of Lindsay's season isn't the only instance of blatant racism we've seen in Bachelor Nation. The following season of Bachelor in Paradise—a free-for-all between losing contestants of The Bachelor and The Bachelorette—was stopped due to a sexual misconduct allegation. A producer filed a third party complaint alleging that contestant DeMario Jackson, a Black man, assaulted Corinne Olympios, a white woman, though neither of them had said any misconduct occurred. Safety precautions should definitely be taken on the set of reality dating shows with alcohol involved, but the "scandal" felt fabricated for drama's sake. Refinery29's Sesali Bowen, a Black critic, wrote: "It felt like Bachelor in Paradise used the myth of the Black male rapist as a sensationalized incident to get viewers."

An in-depth 2016 analysis from Splinter further illustrates the obvious lack of Black people in the cast; an average season typically boasts zero, one, or two Black contestants, and the few who get on the show often don't survive many rounds of eliminations. With nearly 600 contestants on The Bachelor and over 300 on The Bachelorette in its entire history, there have only been 38 Black women and 25 Black men. Numbers don't lie, folks.
While I'm glad (I guess?) that The Bachelor might finally be starting to make some decent reparations for their racism, one Black bachelor out of 25 is sad, and the franchise is going to have to step up their casting in order to repair a nearly two-decade-old reputation for discrimination. But I won't hold my breath.