Frontpage Popular News
A Moment With quinnie
On her new album, flounder, and what's next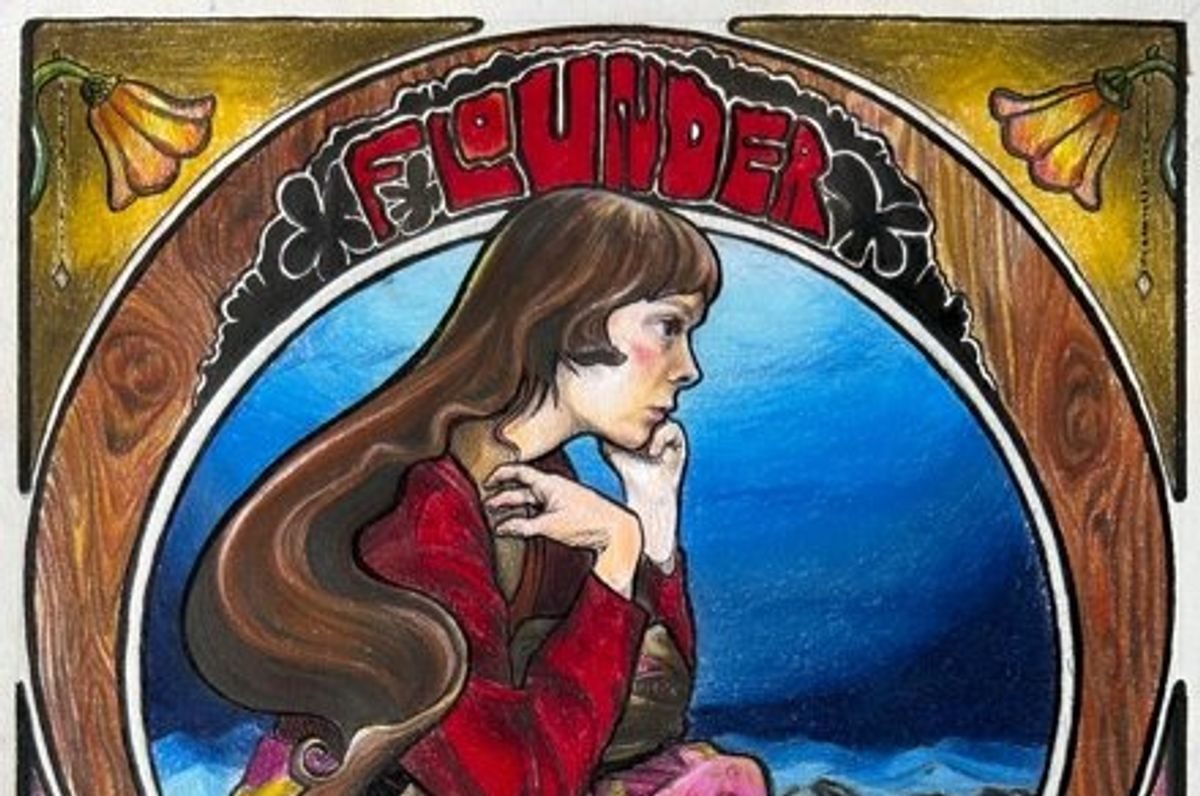 Columbia Records
Finding a once-in-a-lifetime talent like quinnie is borderline impossible. The singer-songwriter extraordinaire is known for her deep connection to nature and all things that come from the Earth. Grounded in all the best ways possible, quinnie brings the same indie flare that music titans like Joni Mitchell graced us with.
---
Now, quinnie is here to release her debut album, flounder, which is a full-fledged culmination of her musings on magic, life, human interaction, and of course, nature. While drawing inspiration from her middle school music heroes, quinnie created an album that is wholeheartedly her.
What stands out about quinnie are her lyrics, which take listeners on journeys through rage, heartache, love, loss, and friendships in such a refreshing way. She's a unique talent, one who's rapidly rising. With flounder, quinnie puts her foot forward as a new generation of songwriters who aren't afraid of a strong melody, an eye-opening chorus, or a cut-throat bridge.
You can listen to the album here:
Popdust spoke to quinnie about flounder and some of her favorite memories making flounder!
PD: You're releasing the deluxe version of your debut album, flounder, soon! First of all congratulations! You went from writing songs as a kid to releasing this entire body of work. What was your favorite part about creating an album?
My favorite part of creating an album is having the opportunity to shape a broader story and learn about myself in the process. Each individual song is obviously important to me in its own way, but the way they relate to each other and allow me to spread a more impactful message is pretty cool. I think I'm just also really drawn to products of love and patience and obviously an album is a prime example of that; it's something that during the process doesn't feel possible to complete, but brick by brick you can build something really special.
PD: What do you draw inspiration from when writing?
I'm mostly inspired by magic, nature, the mysterious inner workings of us as humans and the world around us, and I'm inspired by a need to release the emotions that weigh on me.
PD: You have an affinity for water and sea life, which is shown in the album title alone. Do you plan on incorporating these visuals into your tour or music videos as well?
Yea, it's one of those elements of my life that will accidentally sneak its way into everything I do. So yes, but not in any specific way I know of yet.
PD: What was the most challenging part about making the album?
The most challenging part is trusting that with a cumulation of tiny efforts and actions, you will eventually arrive at the end.
PD: You're looking forward to a tour that sold out in a day…what's your favorite part about performing live?
My favorite part of performing live is breathing new life into songs that my ears are otherwise pretty fatigued on. It's revitalizing to see people relate to my work in real life when majority of interactions pertaining to my music are obviously centered on the internet. Definitely really moving for me.
PD: What artists are inspiring you right now?
I've recently been revisiting a good amount of music that I loved back in middle school… Cat Power, Edward Sharpe and the Magnetic Zeros… just have been tapping back into the people who inspired me at the very beginning of things..