Experience Google Stadia, the dumbest innovation in video game technology since the Nokia N-Gage.
Imagine if there was Netflix for video games! Wouldn't that make consoles a thing of the past? Except on top of a monthly subscription fee, you also have to separately buy the streaming rights to most new games! Wait. That's not good. Also, the controllers are $70 each, and you need to buy Google Chromecast for an extra $35? And Google still owns the rights to all your games and can take them away from you at anytime? Seriously?
Google Stadia's business model is absolutely baffling. Netflix for video games is a great idea, especially if it allows you to stream newly released AAA games––a service like that would probably give the gaming industry establishment (or at least Microsoft) a run for their money. But that's not what Google is doing with Stadia. While they've set up the infrastructure for that (a high-res, cloud-based video game streaming platform, no console required), they're still charging extra for new games. This puts them in direct competition with every other console, except Stadia has no exclusives, and you don't own the actual games. It's like Sony's relatively unpopular PlayStation Now subscription service, except you need to own a Chromecast and some extra-expensive controllers instead of a PlayStation.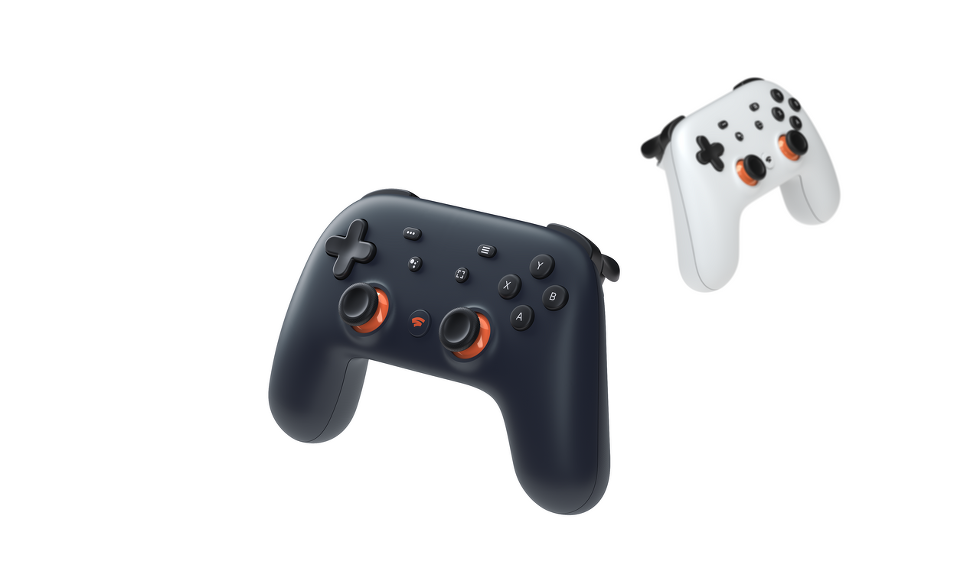 "Night Blue," apparentlyGoogle Stadia
The Stadia Founders Edition costs $129, and includes a special "Night Blue" controller ($70), Google Chromecast ($35), and three whole months of Stadia Pro subscription service ($9.99/mo.) which gives you EXCLUSIVE DISCOUNTS ON SELECT GAME PURCHASES. Whoa. Let's break that down.

For $129, you're saving an entire $6 on buying all those things separately, so that's already an insane bargain. But wait, there's more! Aside from the few games featured at launch (including Destiny 2: The Collection), you get to spend more money on future months of subscription and even more money on new games. Most of the included games are pretty cheap now, too, with $20 getting you the disc and...you know, the irrevocable right to play anytime without an Internet connection.
Speaking of bargains, a refurbished Xbox One will run you $150. It might not be the greatest current-gen console on the market, but at least you'll own your own games.