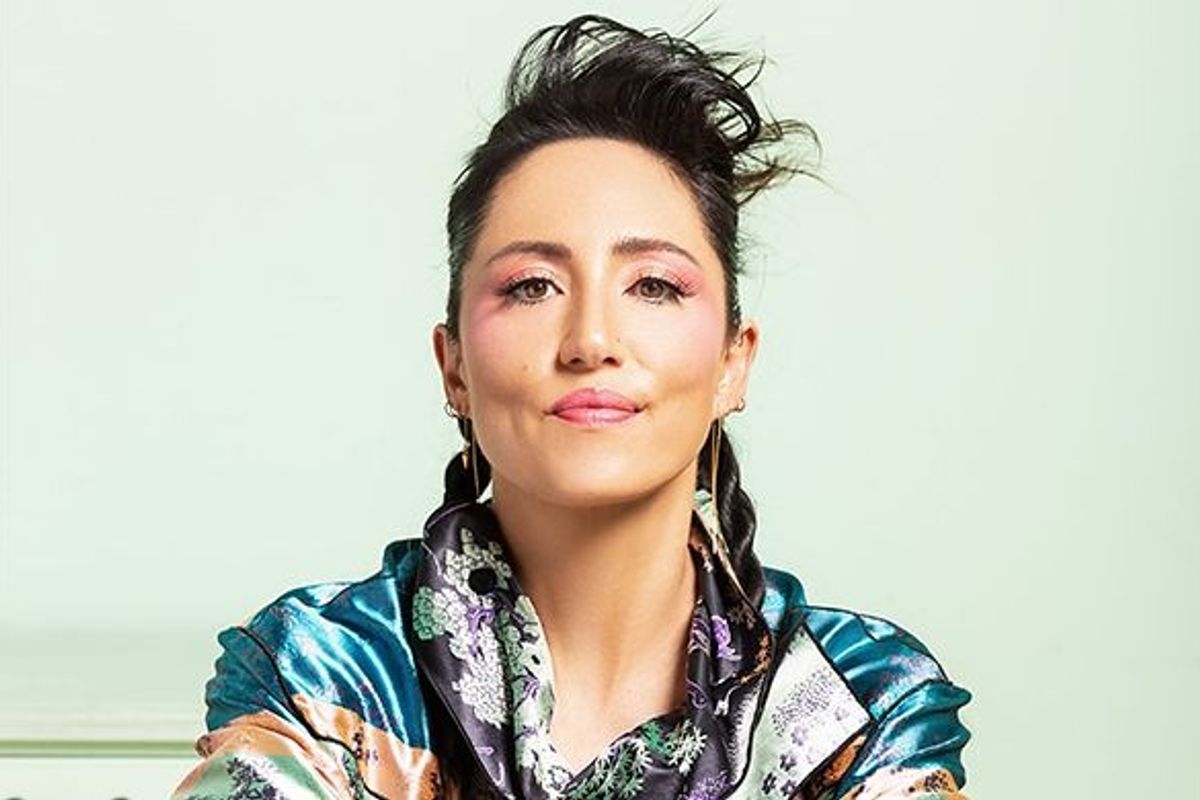 Back in 2004, New York rap guru, Nas canceled a scheduled performance on BBC's esteemed music discovery show Later...With Jools Holland.
The studio was crunched for time, so they asked a young starving singer/songwriter named KT Tunstall to fill the last-minute slot. Tunstall had just 24 hours to prepare and unveiled "Black Horse And The Cherry Tree" the next day. The performance became iconic and was a smash hit, and she captivated the world with her honeyed blend of rock, folk, and soul –and not to mention her then-groundbreaking use of loop pedaling, which still to this day puts the tepid talents of Ed Sheeran to shame.
---
The introductory performance came on the eve of Eye to the Telescope's release and was so compelling that it gassed-up a mild wave of anticipation for Tunstall's debut.
Eye to the Telescope was an international smash. It was nominated for a Mercury Prize, and Tunstall was nominated for "Best Female Pop Vocal Performance" at the 2007 Grammy Awards, among other esteemed accolades. Her singles "Black Horse and the Cherry Tree," "Other Side of the World," and "Suddenly I See" all garnered critical and commercial acclaim, with the latter featured as the official campaign song for Hillary Clinton's 2008 presidential campaign.
But the singer, who celebrates her 45th birthday today, has continued to lead an ingenious career since her debut, despite diminutive returns in the form of Grammy noms and mainstream recognition since 2007.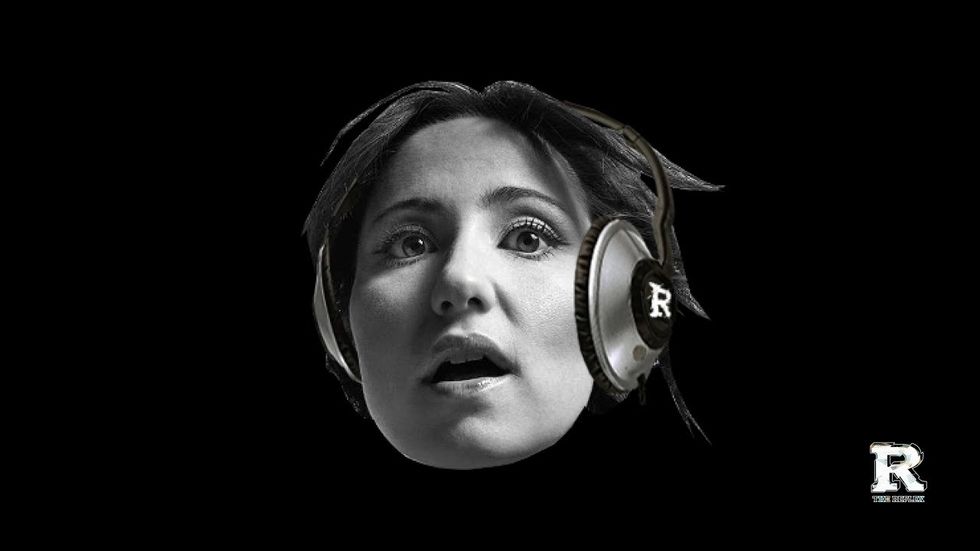 2010's Tiger Suit found KT experimenting with what she called "nature techno," melding her slick guitar work with tribal chants and thick techno bass. Then in 2013, she stripped down completely with Invisible Empire // Crescent Moon, a sparse folk album with soft guitars that found a grieving KT Tunstall speaking with heart-wrenching sincerity about her divorce and sudden loss of her father. The album even included an eerie remix of Don Henley's "Boys In The Summer" that reimagined the lyrics as pangs of bitter nostalgia.

In a renegade fashion, she then "sold everything" and moved from the UK to Los Angeles, where she relaxed and studied the art of movie soundtracks before casually penning scores for blockbuster hits like Bad Moms. She returned in 2016 with KIN, a bubbly record that swapped out KT's gritty rock and roll for "relentlessly upbeat" pop music without being the least bit cheesy about it. The effort once again transcended anyone's expectations. "The album is a power-pop gem," wrote Rolling Stone.
KT Tunstall - Wash Ya Hands ft. Grace Savage, The Freelance Hellraiser www.youtube.com
In 2018, she dug even deeper into her rock and roll backbone with WAX, a grisly rock record that sounds like Janis Joplin and Joan Jett had a baby. She also experimented with interpretive dance in 2018, and at the beginning of this month released an infectious COVID-themed diddy titled "Wash Ya Hands" that takes itself 100% seriously: "If you gotta cough, don't be dumb, and don't forget your thumbs!"

So on the lovely KT Tunstall's birthday, we remind the public that she is a transcendent force in music and an artist that has continued to bust through the barriers the public tries to keep around her. Musicality aside, the woman is dripping in charisma as a result of her unique life experiences. Before she was famous, she worked with a slew of upcoming indie bands and even toured with a klezmer band named Oi Va Voi before diving into her solo career. KT, who was put up for adoption at 18 days old, recently discovered she has two half-sisters she never knew existed.
To the versatile and bada*** KT Tunstall, we wish her a happy 45th birthday!
From Your Site Articles
Related Articles Around the Web