Frontpage Popular News
The Iconic Hardwell Returns To Music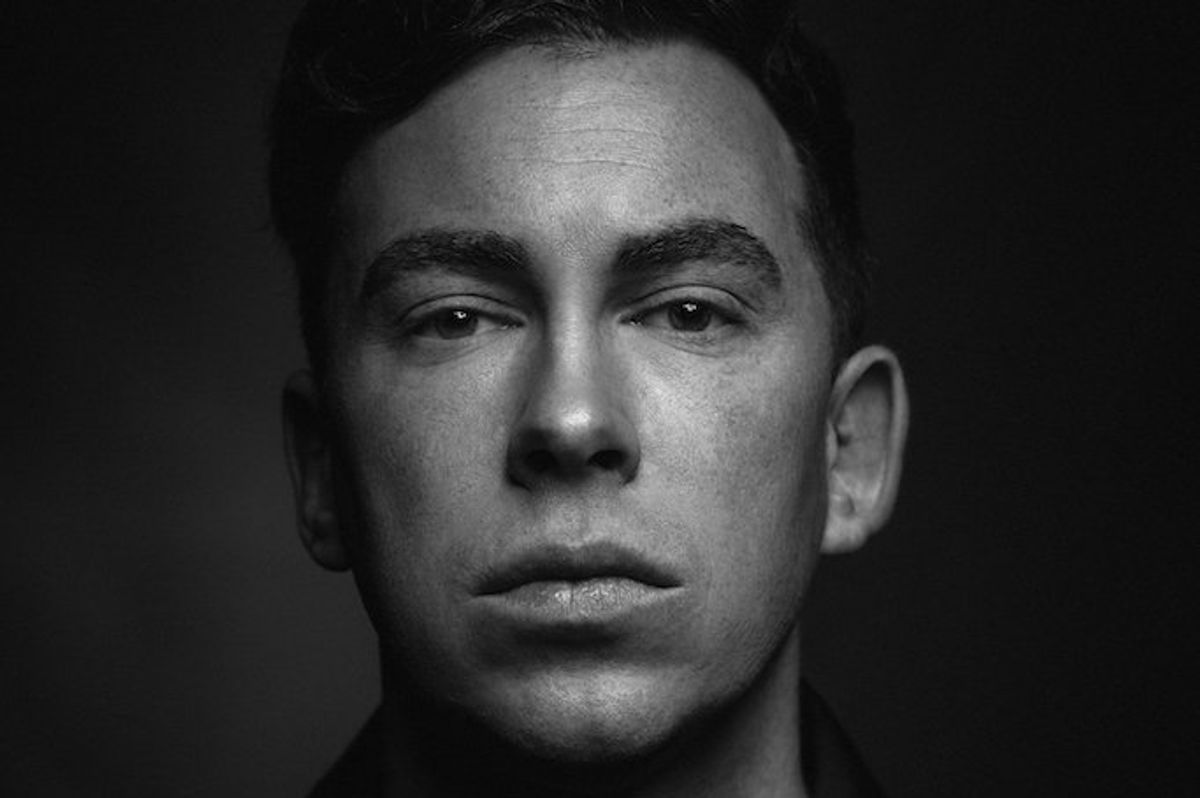 Vass, Urban Rebel PR
What can you say about a 2x World No. 1 DJ, who has been leading the electronic dance world for over a decade since he was only 14, who has officially remixed tracks for huge names in the music industry like Rihanna and Calvin Harris, that hasn't already been said? That's the case with the legendary Hardwell, who at 25, is just getting started.
---
As both a producer and DJ, Hardwell made his mark early on as a highly sought-after Dutch phenomenon who quickly won World's No. 1 DJ in 2013, early on in his career. After remixing hit singles and sharing his own smash collabs with artists like Austin Mahone, Jay Sean, and Jason Derulo...you'd be surprised to learn what Hardwell has accomplished, accolades that take most artists multiple decades to be handed. But Hardwell is different.
He's collaborated with fellow DJ's like Dimitri Vegas & Like Mike, Steve Aoki, Tiesto, and AfroJack. He's performed at the biggest EDM festivals in the world like Ultra, Tomorrowland, Coachella, and EDC Las Vegas. And while he took a 3 and a half year hiatus from releasing music and hitting the stage, 2022 Ultra proved to be his comeback.
Since then, fans have anxiously awaited Hardwell's next move. Which has included his REBELS NEVER DIE era, remixing tracks by David Guetta and Benny Benassi, plus releasing original tracks of his own. You can check out REBELS NEVER DIE here:
It's been a crazy year for Hardwell, but it's safe to say he's back. Hardwell sat down with Popdust to talk about what we can expect next, and what we've missed since we last saw him!
PD: You took a 3.5-year hiatus from music before returning to the stage for a surprise performance at Ultra last year…has your process of making music changed since then?
H: Yes, but not so much in a technical approach but more, what's the right word, holistic. So, the big change has been about time and ensuring I give myself enoughof it focus on being creative. Without the pressure to be at the next airport, meeting,or wherever needed. I know, it sounds so simple but when you're flying between multiple cities each week it can be difficult to properly get your head into a space that inspires creativity. So, for me, since the time away from touring, my priority now is to maintain the right balance between being on the road and at home in my studio.


PD: What have been your favorite songs to remix so far?
H: I've always loved remixes. It's a part of the dance scene which since the verybeginning I've been hooked on so when it comes to being a remixer on some else'smusic, it always excites me to see what new direction I can take the song in. I'vehad the honour to be invited to remix some incredible acts, who I respect, likeColdplay, Moby, The Chainsmokers, Calvin Harris and US. But honestly, the one that really stands out is my remix of 'Ocarina of Time's Gerudo Valley' for The Legend of Zelda. I can still feel the young gamer inside me grinning so hard at that one, like "Yes, we did it!"
PD: Are there any artists that inspire you or one's you'd like to collaborate with in the future?
H: Of course, acts like Dr Dre, The Prodigy, Pharrell Williams, Red Hot Chili Peppers, Eminem, and many others would be some others, are on my producer bucket list, but away from established acts, I'm actually really inspired by the artists coming through on my label Revealed Recordings. Seeing new artists like VINNE, Tim Hox developing in the studio, making music, and having that crazy hunger to succeed.Reminds me a lot of when I first got into it and it's inspiring.
PD: You've teased you have a new single collaboration coming up. Can you share any more details, whose it with and what's the name of the song?
H: Yeah, so the track is called 'ANYBODY OUT THERE' and it's a vocal-driven anthem with Azteck and Alex Hepburn. I wanted to create a kind of hybrid song thatconnected with my current harder-edged style, but also leans into the vocal stuff Ilove in music. I needed something big that fits a Hardwell set and needed to find atrack that would have all the right emotions, the right chords, and the perfectbalance in arrangement to fit what I was after. So, this collaboration was focused on doing that and I'm so, so happy with the final outcome. I think the three of us crushed it.
PD: You recently completed an exciting North American tour with a stop at The Brooklyn Mirage, and have performed at some of the world's biggest events like Ultra Music Festival, Coachella, EDC, and sold-out Madison Square Garden…what's your favorite part about performing your music live?
H: It's almost an indescribable feeling to be on stage. The connection with the crowd, playing music you love and sharing new/old tracks you've poured lots of time into creating to then have the crowd dance or sing them back to you. It's such a surreal experience and such an amazing buzz to share it with the fans.


PD: You closed your 2022 REBELS NEVER DIE era with a deluxe edition followed by several new singles in 2023 like remixing David Guetta's version of Benny Benassi's "Satisfaction", and a run of original singles like'Take Me Away', 'Balança', 'Twisted', and 'Sloopkogel'. What is it like dropping all these projects over varying genres? Do you have a favorite right now?
H: It's exciting because its exactly what I wanted, which is to be completely free ofany pressure to make a certain type of sound. I want to just explore whatever stylefits me at the time, whether it's techno, electro, trance, big room, or whatever. Ican't say I have an out-and-out favourite, because every song is special in its ownway. But I'm super proud of my recent song 'ACID' with Maddix and Luciana, simplybecause I had the idea of making an acid song for so long, but I wanted to make itan acid crossover song. There's a lot of acid underground songs but I needed an acid song that had the right balance of a techno song and an EDM song to work in a Hardwell show, and I wanted it to have a vocal, so it had more of a crossover appeal


PD: What's next for you this year? Any upcoming music or perhaps an album?
H: There's no new album planned. I said to myself right after REBELS NEVER DIE was completed, that I wanted to go and have some fun collaborating with otherartists I'd admire. The album was a big solo project, so it felt like a nice change todo a bunch of collaborations and originals. I've got a ton of new music coming up,like the next track 'ANYBODY OUT THERE' which I mentioned. So it's definitely goingto be a busy year both in the studio and on the road with a summer full of festivalsplanned..