The baby may be 7th in line to the throne, but his double Taurus sign seems like it would make for an excellent King of England.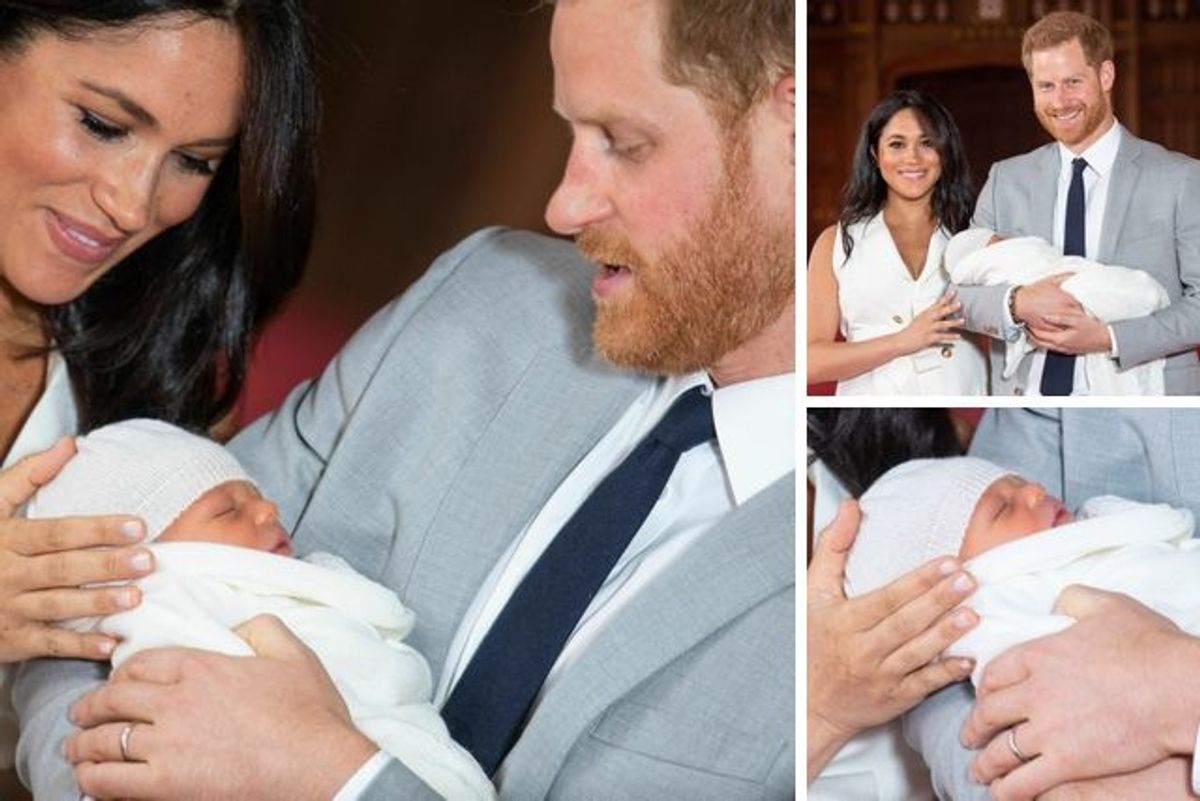 After the birth of the newest royal baby on Monday, the world is anxiously awaiting more details about the new prince.
The public may not know the baby's name yet, but we do know the details of his astrological chart.The son of Prince Harry (Virgo) and Meghan Markle (Leo) was born early morning on Monday at 5:26 am, making him a Taurus Rising, Gemini Moon, and Taurus Sun.
The sign of the bull is characterized by strength, tenacity, virility and power. The Taurus personality is known for being persevering and solid, but with a self-indulgent side. As hardworking as a Taurus is, they still have a soft spot for comfort and luxury.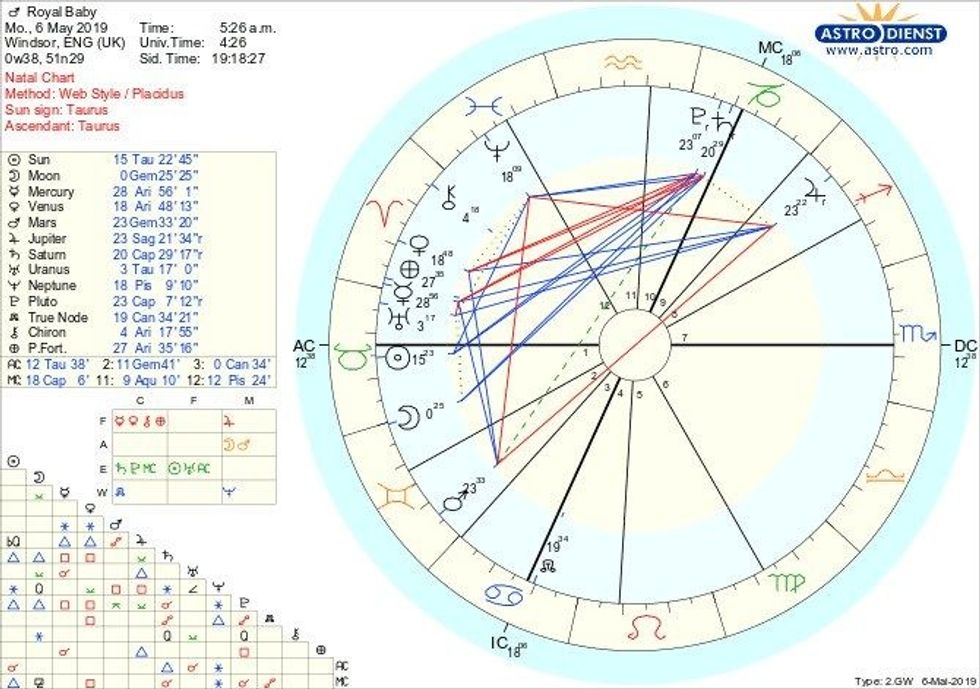 wellandgood.com
Astrologers Monte Farber and Amy Zerner, authors of Astrology for Wellness and Signs & Seasons: An Astrology Cookbook did everyone a favor and completed the royal bundle of joy's birth chart, published on Well and Good. Zerner stated in the recent article that the baby will grow up with strong and persistent character traits, which makes for good leadership skills. The authors also mentioned that because the baby's Uranus was above the horizon, his double Taurus will be informed by creative thinking and innovation. This Uranus placement also points to a quirky sensibility, which sounds like a good match for the possible progressive parenting style of Meghan and Harry.
Another astrologist, Anne Ortelee, contributed some more insight into the baby's astrological chart for The Cut. She predicts that the baby will grow into someone with strong principles, and may even be competitive, meaning a future sibling could be a point of contention for the new prince. Ortelee also told The Cut: "A natural storyteller, he will be quite stubborn when riled, but a witty and passionate debater."
In the same article, Astrologer Randon Rosenbohm commented that as a Taurus, the baby will "appreciate the material luxuries" of royalty. His moon is in the sign of Gemini, and his Jupiter is in the sign of Sagittarius in the eighth house of his chart, which controls traits associated with power. Some believe that while extremely intelligent, he'll have a penchant for spending––which works out considering his parents are the Duke and Duchess of Sussex.
Now, we just have to see whether the baby will be a ginger.
---
Sara is a music and culture writer.
---
OP⚡DUST | Read More...
Children of Celebrities: Famous Without Their Consent
Celebrate Mental Health Month With These 5 YouTubers
A Bitter Kind of Happiness: Vampire Weekend's New Album, Track by Track