I'll Never Be Done With Dune
Dune: Part Two Trailer is here — Timothee Chalamet, Zendaya, Florence Pugh, and Austin Butler's Bald Head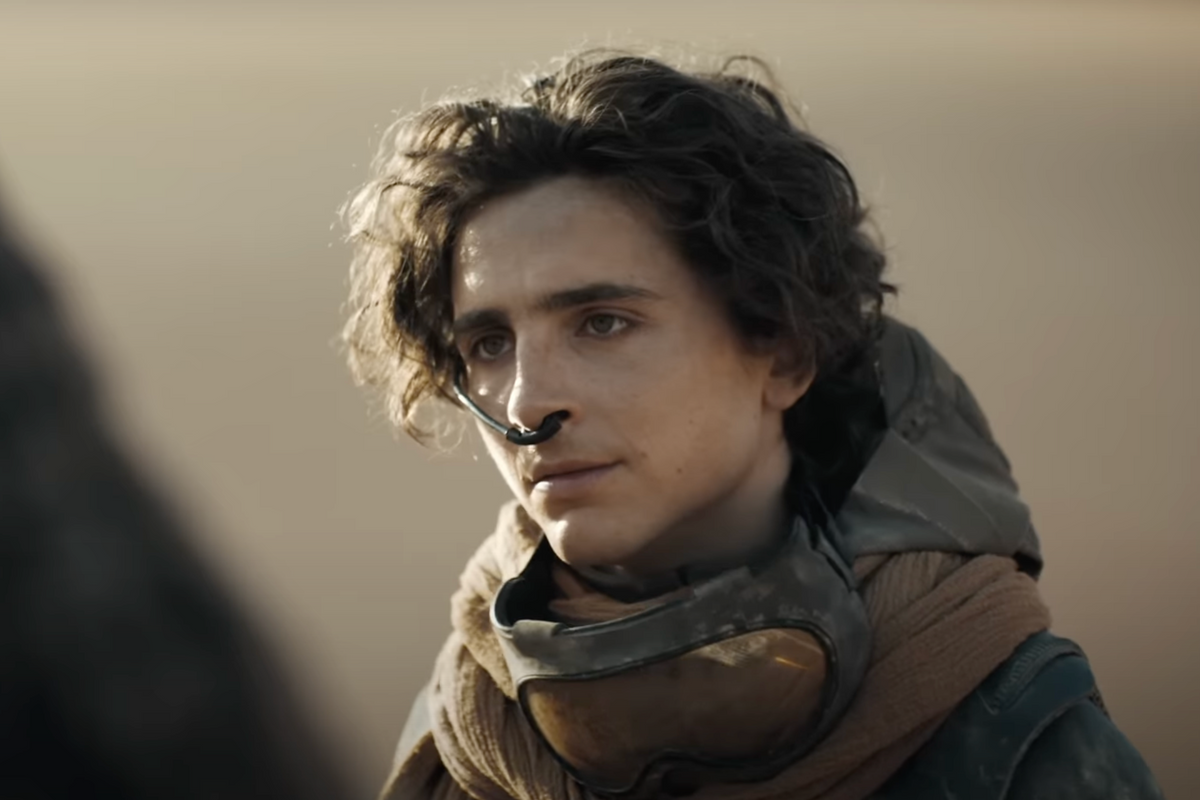 via YouTube.com
It's here! The trailer for the long-awaited sequel to the 2021 adaptation of Frank Herbert's Dune. Dune: Part Two promises to continue the drama-filled, action-packed, cinematically gorgeous sci-fi classic.

Fan favorite Timothee Chalamet plays the cult favorite hero, Paul Atreides, in part two of the Denis Villeneuve epic. His performance in the first half of the story was quiet and patient, with remarkable restraint keeping Paul's tumultuous emotions just barely beneath the surface. I always say it reminds me of Hamlet — a young man thrust into a role he doesn't want, trying to avenge his father. For a science fiction action feature, it was surprisingly calm, quiet, and contemplative. Yes, there were moments of big-budget action. But Dune: Part 1 was only setting the scene for the climax to come in November 2023.
---
Part 2 already seems more dynamic. Though the trailer begins with Chalamet and Zendaya, who plays Chani - looking out onto the calm desert sand - it quickly picks up to give us a preview of the upcoming action. And, for a predominately indie film star, Chalamet is proving he can handle the stunts and action scenes as well as the emotional, existential ones.
Watch the trailer for Dune Part 2 Here:
DUNE 2 Trailer (2023)youtu.be
The trailer promises that we'll see more of Zendaya in this installment of the story. Famously, despite her starring role in the Dune press tour, she was only in the actual film for about five minutes.
More Zendaya is always better. With a larger role in Dune: Part Two, Zendaya will also be showing off her action movie chops. Other stars we're anxious to see include Florence Pugh and Austin Butler, making Part Two more star-studded than Part One.
What I can't stop thinking about: Austin Butler's bald head. In the trailer, we get our first glimpse of his character: Feyd-Rautha. As the antagonist of the film, this role sees Butler shed his pretty boy persona — alongside his hair and eyebrows. The brief reveal of Feyd will be stuck in my head until I watch the film. In fact, I'm already wondering if we'll see Feyd costumes at Halloween this year, despite the fact that Dune 2 only premieres on November 3, 2023.
As we await the date, circle it in our cals, and set our alarms… we can look forward to arguably one of the most exciting parts of a movie rollout: the press tour.
After the 2021 Dune press tour served look after look after look, I can only imagine what this one will bring. In fact, the first event for Dune 2 was held on April 25 at CinemaCon in Las Vegas. The trailer was streamed early, giving lucky fans a glimpse of the upcoming film. And, more importantly, a glimpse of the stars in action.
Timothee wore a leather ensemble that resembled a stillsuit from the film. His vintage Helmut Lang vest was paired with a pair of leather pants, putting a casual take on more formal attire.
Zendaya also played up the business casual nature of the event. In her first appearance as a Louis Vuitton ambassador, she wore a backless vest with matching oversized suit pants. The look was surprising but fitting, perfect for Zendaya and her new era.
After this stunning display, I was waiting for the pair to make their way down the 2023 Met Gala steps. Disappointingly, they both missed the event. However, Florence Pugh made it to the Met, debuting her new bald look — stunning to a degree I hope she continues on the press tour.
If there's one thing we know for sure, it's that the Dune: Part 2 press tour is about to be a treat for the eyes. One can only hope it's as exciting and dynamic as the trailer. The countdown to November 3rd begins now.