Frontpage Popular News
How INNA Created Her Album, Just Dance, In 16 Days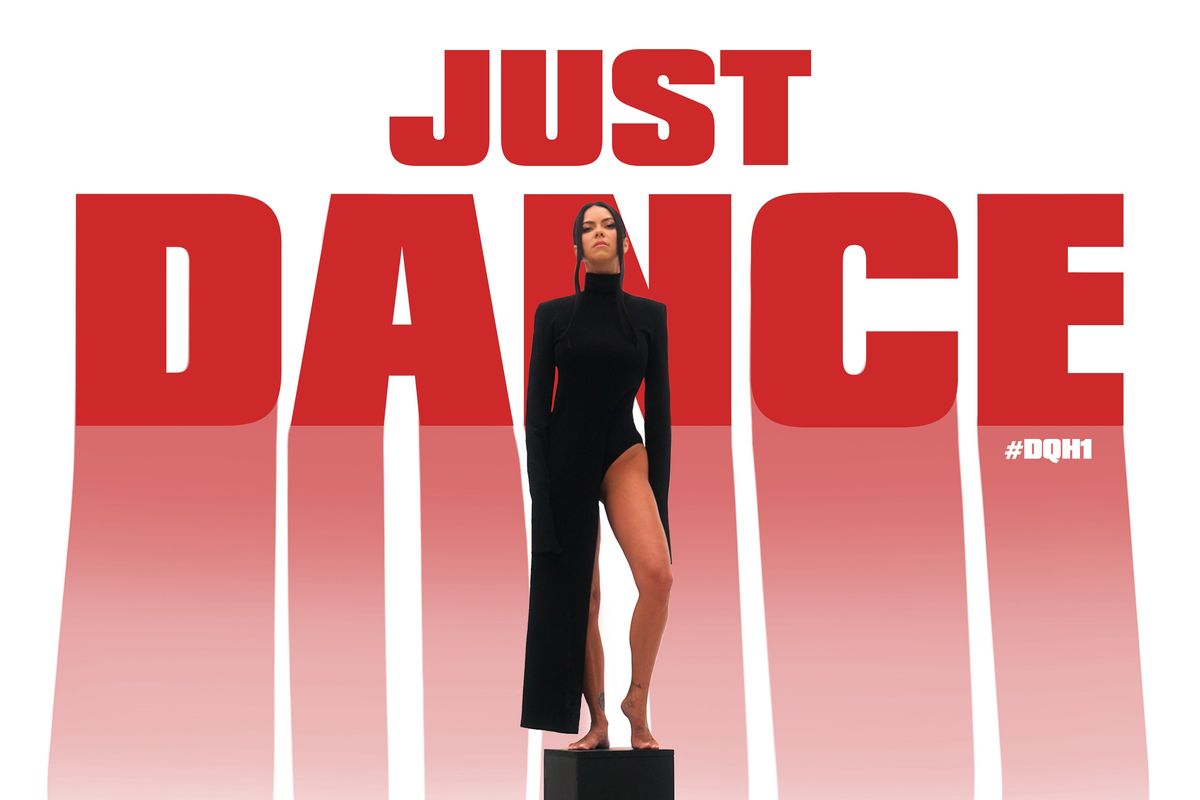 INNA / Ultra Records
INNA knows how to create a masterpiece – and quickly. In just 16 days, INNA and her team isolated themselves from the rest of society and made an entire body of work. They toyed with sounds and mixed electronic and deep house vocals to create Dance Queen's House: an anthology of albums called Just Dance that compile 16 days-worth of well-rounded EDM tracks.
---
To make an album is impressive, but to complete a collection of music in a little over two weeks is unheard of. It speaks to INNA's dedication to her music and how easily creating quality house music comes to her. She's a force to be reckoned with in the music industry, with a natural talent that shows through in her music.
With previous success in her single "Hot," and collaborations with Pitbull, Daddy Yankee, J Balvin, Flo Rida, and Sean Paul, INNA's new album has been highly anticipated. Just Dance is every bit as exciting as promised. The future is bright for INNA, who never fails to create a stellar track.
INNA spoke exclusively with Popdust about creating Just Dance, her time on The Voice, and her future plans:
Your new album Just Dance is the third album from your Dance Queen's House Project, which you created in 16 days – what was the writing and recording process like for you?
It's already a tradition to end the year with a Dance Queen's House session: 16 days, a lot of music, friends, colleagues, producers and songwriters from Global Records. I'm sharing my passion for music with a lot of surprises and 8 episodes on my YouTube channel with the entire experience. And of course, a new album with the songs produced and written in DQH. I'm happy I'm able to do what I love and that I get to release an album every year. At the beginning of this year, I released the first part of my album "Just Dance" and on the 14th of April, the second part of the album will be out!
You've notoriously collaborated with J Balvin, Daddy Yankee, Flo Rida, Pitbull and more. Is there anyone you want to work with in the future?
I'm super grateful for everything I achieved in my career, and of course, for the collaborations. There are lots of other artists I admire and I hope I will get to work with. Actually, this year I will have some collaborations I am excited for. Stay tuned!
What has been your favorite memory while with Jay-Z's label, Roc Nation?
The entire experience was amazing: first of all, I appreciated that the album got signed with ROC Nation and I felt special and appreciated. I got to meet the team, a lot of artists during the ROC Nation brunch, and had an intense media tour. It was truly amazing!
Your YouTube channel has over 7 million subscribers, where you not only post your music videos, but vlogs that help your fans connect with you! The most recent vlogs were about making part two of your Just Dance album. What's the most fun part of making the vlogs? Will there be more in the future?
Usually, I'm doing the vlogs during Dance Queen's House. But I also have "on the road" videos from my tour around the world, and behind the scenes from shootings and official videos. Subscribe and have fun!
What was your favorite part about making your Just Dance album and how was creating part two different from part one?
Both parts of the album were created during Dance Queen's House, so the process was the same: intense and fun, with a lot of inspiration and fresh vibes from Alex Cotoi, IRAIDA and Marco & Seba, the creative team behind the album.
What are your favorite tracks off Just Dance?
From the first part of the album "Just Dance", my favorite song is "We Should Get Lost." From the second one, stay tuned!
Do you have any plans on touring in the future?
Right now, I'm in Mexico. I've just finished performing at a festival in Veracruz. Unbelievable experience! And this spring and summer are full of shows in Turkey, Finland, Romania, Latvia, Spain, Bulgaria, Hungary, UK, Morocco, and many more to be added to the list. Hope to see you at my shows!