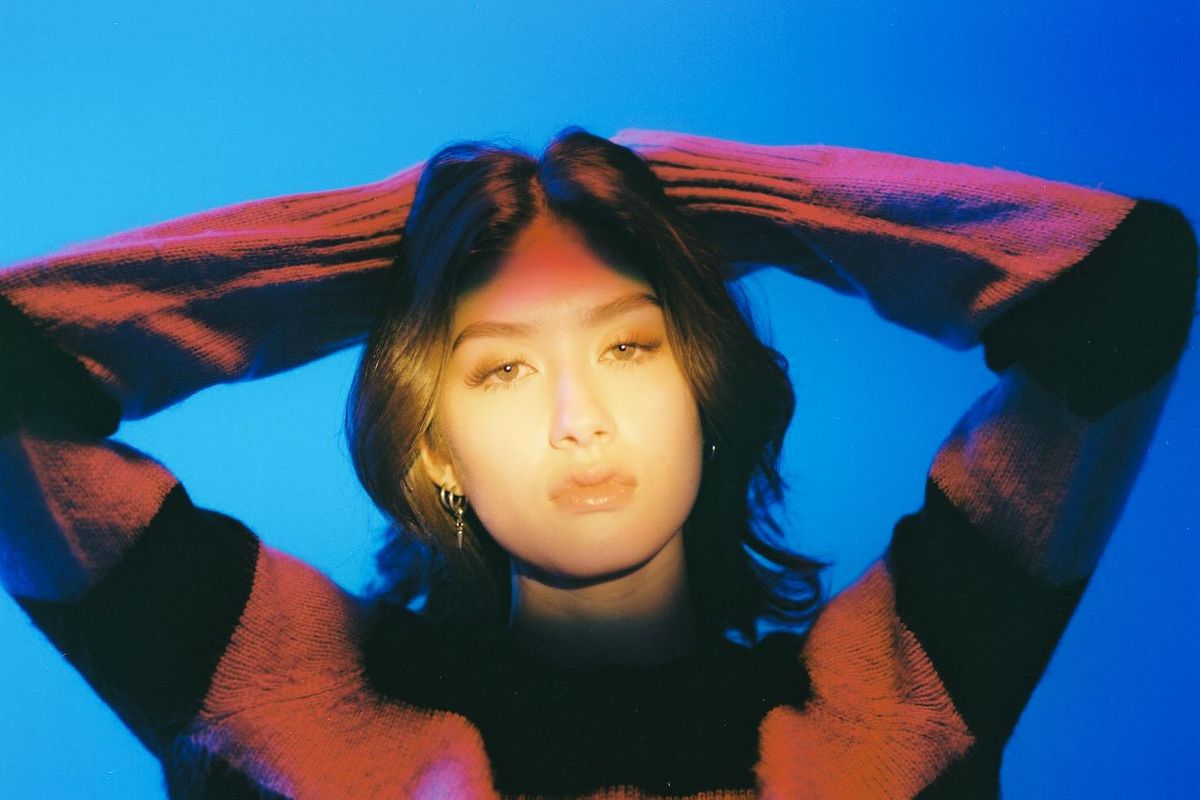 Zachary Vague/Courtesy of the Artist
Interview by Jordan Edwards
Canadian singer-songwriter Jade LeMac released her debut EP Constellations today. Among the seven tracks is the lead single "Car Accident," a song she began writing on a bus.

"As I was coming up with this story in my head, I was seeing myself inside of these characters and feeling all of these feelings of two people who have both lost something," she says. "I ended up just crying the whole way. It's probably one of my favorite songs on the EP."

Since debuting less than two years ago, the 18-year-old has built a loyal fanbase. She has over 100,000 Instagram followers and over a million on TikTok. The singles "Constellations" and "Aim to Kill" (both included on the EP) have a combined 30 million Spotify streams. LeMac's talent is beyond her years, but her greatest strength is perhaps the ability to be both badass and vulnerable, sometimes within the same song.

We met up with her during a decent trip to Los Angeles to talk about songwriting, production, and how she got to this point.
---
The EP really shows off your ability to create an atmosphere. What's your process to musically fit the vibe you're going for?
I don't think there is a particular vibe I am going for. There are definitely signature "things" that I like–hard hitting drums, piano, strings, and electric guitar. But it's more about making the songs come to life, however it may be.

What do you look for in a producer?
I've only ever worked with one producer on all my songs, JVP. Him and I get along very well and have grown to have a good understanding of one another. But I will say, something I look for in collaboration is to have a good sense of humor and good energy. I think it's very important to be able to laugh and vibe with the people I work with. I need that good connection and relationship.

The title track has some really vivid imagery. Is it about a specific person?
I wouldn't say it was written about anyone in particular, though I do draw from my real life experiences and feelings. I was seeing a girl when I was writing parts of this song, and I had a real admiration for her. I definitely pulled some of my emotions into the writing to tell the story.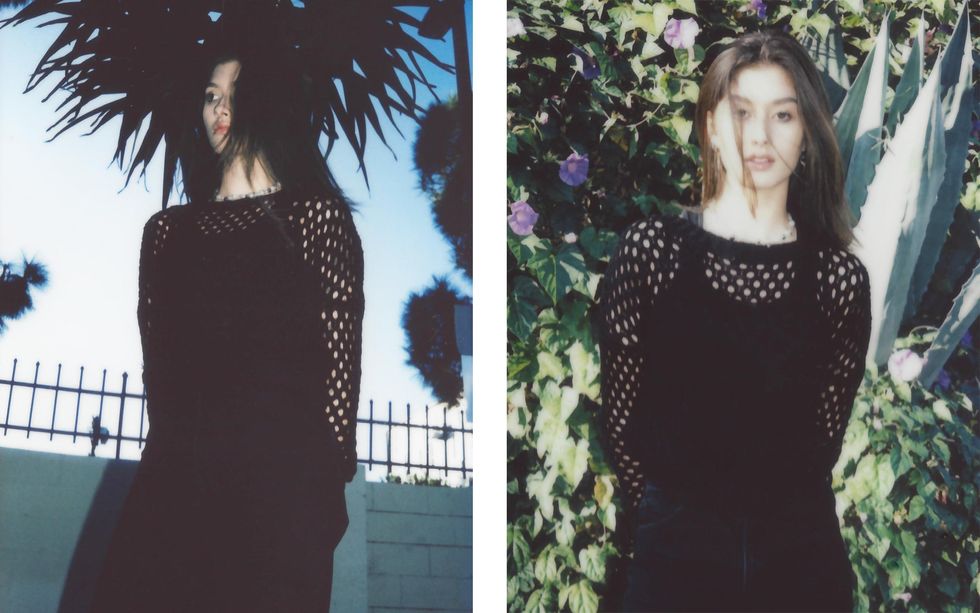 Jordan Edwards/Popdust
"Meet You in Hell" really has a rock sound. Do you want to go more in that direction in the future?
I think when it comes to the production of my songs, I never want to put myself in a box. When I'm writing, I will write it until it feels right. It's the same with the production. My producer and I work on it until it feels right. Sometimes we get it the first try; others we switch directions. It's all about the feel.

You're really versatile as a vocalist. What singers do you look up to?
There are people who I respect greatly like Shawn Mendes, Justin Bieber, Billie Eilish, Ariana Grande, Sleeping At Last, and many more. When it comes to my music and songs, I never have the intention of wanting it to sound exactly like somebody else. I always want my music to represent me and sound like me.

What was the Vancouver music scene like as you were coming up?
I wasn't exposed to much, at least not with my age group. I've had friends who enjoyed singing or playing instruments in the past, but nobody who took music as seriously as I did. It wasn't until I was connected with my team, where I actually met people in the industry who took it as seriously as I did.

At what point did you realize you wanted to make music your career?
I've wanted to be a singer for as long as I can remember. There were times I'd attempt to write songs, but it wasn't until I reached middle school that I really began my writing career. Being in the music industry was something I always knew I was going to do, and in my head I never pictured anything different. There was no other option, I just knew this is what I wanted to do.

What's next?
EP number 2.
Jade LeMac - Car Accident (Lyric Video)
For more from Jade LeMac, follow her on Instagram and TikTok.