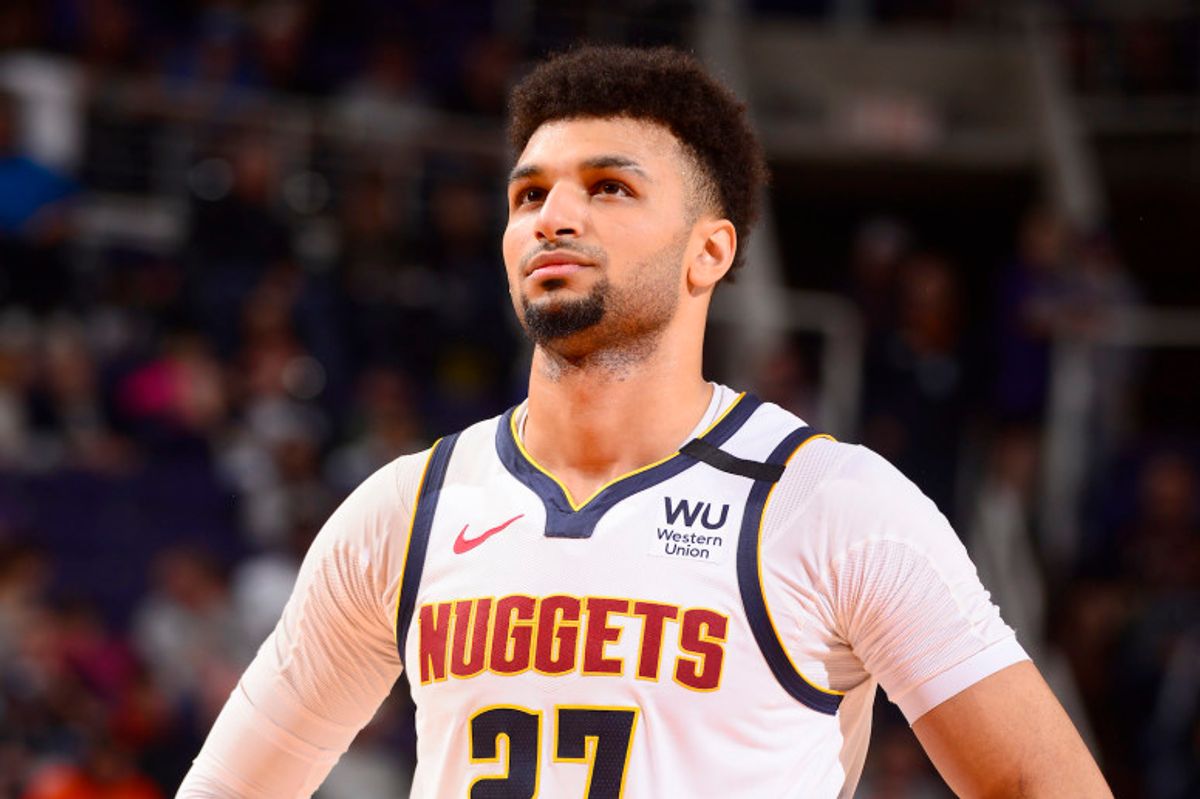 Early Sunday morning, star Denver Nuggets player Jamal Murray's Instagram story began to fill with strange posts.
Among the posts was a video of Murray engaging in oral sex with a woman who appeared to be his girlfriend, Harper Hempel. The posts were quickly deleted, but not before many Internet users screen grabbed the video and shared it online.
Murray quickly apologized on Twitter, claiming that his account was hacked.
But that didn't stop Twitter users from continuing to share the video and otherwise commenting on the scandal. A pervasive theme throughout the tweets was the idea that Murray intentionally posted the video and only claimed to have been hacked. Of course, this a ludicrous claim without any basis in reality, as it's very difficult to believe that anyone in their right mind would pretend to be hacked in order to share their own sex tape.
I saw Jamal Murray trending, thought he caught the rona but never mind. He's definitely not social distancing prope… https://t.co/kiGf3ySwTN

— Cory (@Cory) 1584906469.0
Jamal Murray brainstorming ways to make it look like his insta got hacked: https://t.co/mHOwbLREfi

— 𝔹𝚛𝕠𝚝𝕙𝚎𝕣 𝕆𝚛𝕒𝚗𝕘𝚎 ⛈ (@𝔹𝚛𝕠𝚝𝕙𝚎𝕣 𝕆𝚛𝕒𝚗𝕘𝚎 ⛈) 1584864487.0
Jamal Murray showing up at the nuggets front office saying his story was "hacked" https://t.co/wCcO8S5E0m

— ‍triggeredvro (@‍triggeredvro) 1584881033.0
Soon, Hempel weighed in on the controversy.
This elicited a firestorm of vulgar, insensitive tweets directed at Hempel, from people sharing screen grabs of the deleted video and demanding money, to disparaging comments and insults directed at her. When it comes down to it, you can't call yourself a feminist, or even a decent human being, and continue to possess an intimate and sexually explicit video shared without the consent of the people who are featured.
After all, how would you feel if one of your most intimate moments was shared with the world without your permission?