Frontpage Popular News
John Newman Talks New Single "Hold On To My Love"
Plus his collabs with David Guetta and Calvin Harris, and much more!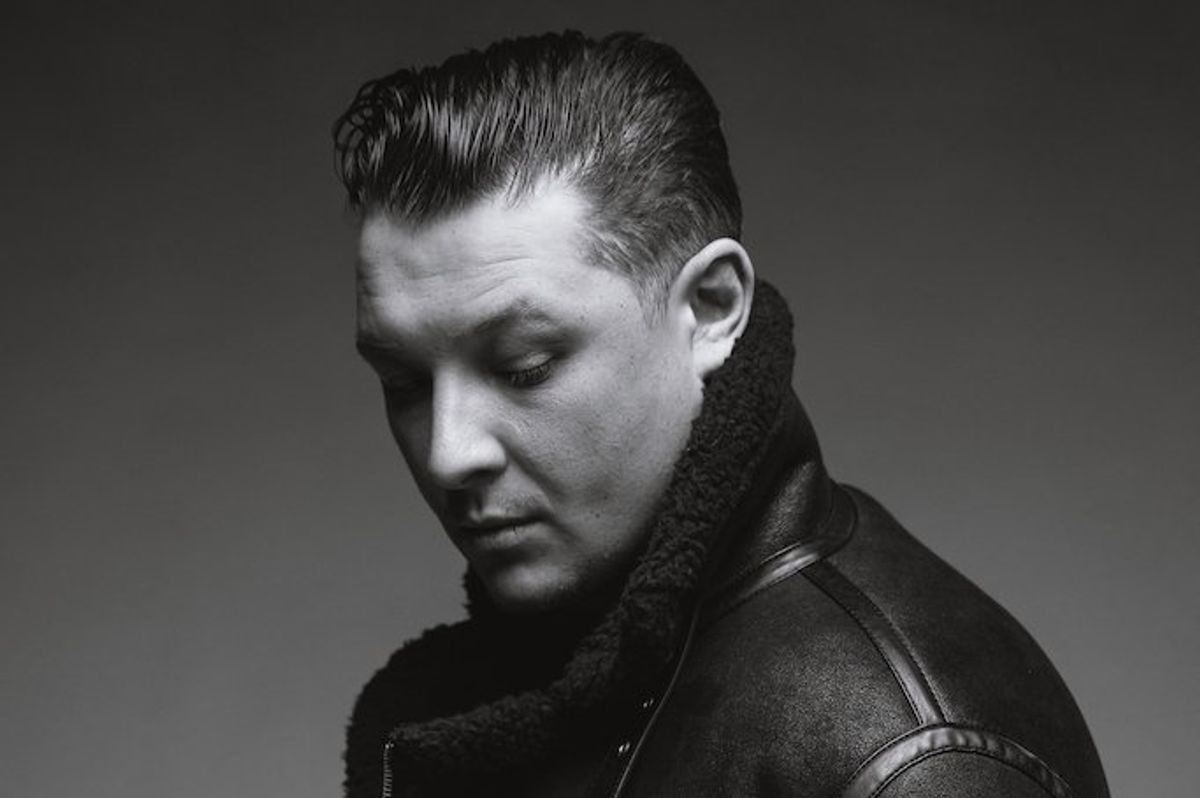 Urban Rebel PR
John Newman can do it all: he's a singer, songwriter, DJ, and producer whose helped create club hits like "Blame" with Calvin Harris and "If You Really Love Me (How Will I Know)" with David Guetta...plus a plethora of his own repeat-worthy tracks like "Love Me Again" and, most recently, "Hold On To My Love."
---
Newman found instant success with his Calvin Harris collaboration, which broke the world record for the most-streamed song in one day and the first track ever to hit 10 million streams on Spotify in less than a week. From that point on, we knew that John Newman could provide hit after hit song that would make us want to get up and dance.
And while he's worked on collabs with big names in the dance industry like Guetta, Harris, Kygo, Sigala, and Galantis...his debut album, Tribute, was proof that he could do this all on his own. His live performances are equally enrapturing, where he takes everyone in the audience on a borderline spiritual journey through sound and lights.
After performing at huge festivals over the world like Coachella and Glastonbury, and a looming Tomorrowland MainStage performance this summer, John Newman is proving why he's one of the most promising DJ's in the game.Now, with his new single "Hold On To My Love," fans can dance and sing along to the talented producer's track. You can listen here:
John Newman sat down with Popdust to catch up on everything- from his successful collabs that won him BRIT awards and major accolades. Check it out below!
PD: You've entered a new era for you as a DJ, producer and singer/songwriter…what are you most excited about?
JN: I'm really excited about my live show, I feel like I'm breaking boundaries within myself. Also being signed to Tomorrowland Music and working with the guys there. I feel like it's totally different to anything they've done before so it's a good collaboration between the two of us trying to create something that's completely new and energetic and makes people feel euphoric. It's taking time butI finally feel like it's starting to get there now and it's really exciting.
PD: How would you describe your sound today? Are there any musical genres you've not yet explored that interest you?

JN: From the age of about six I've studied and listened to almost every genre, and I think that was so important to me. I'm not bothered exactly what genre, for me it's got to have that emotional connection, that thing that moves me. I've explored almost every genre, whether I've put them into all productivity probably not, but I try not to think in genre brackets. To be honest that's how I made 'Love Me Again' and I think the soul reference came from what other people's brains accepted but really, I had multiple genres influences whilst creating that song.
PD: Your single "Hold On To My Love" started as a voice note recording backstage in Ibiza…can you talk a little more about how this turned into your song we hear today? And this inspiration behind it.
JN: I'm probably the worst person to write in the studio with. I find writing in the studio so difficult. I have to be out and doing things and then I get so many ideas whilst driving in my car, shopping, or out walking, or all the time in the shower. I think they're always the best ideas and in that situationthat was just one of those ideas that happened there and then. It's so easy once you have a melodyand a lyrical idea to then start making music to it. I continued the writing of 'Hold On To My Love' and worked with some amazing guys along the way, I worked with one of the guys from Major Lazer on it. It was a long one but when I listen to it now and play it live, I think it was definitely worth it. In the end it really moves me and that's why I do this job.
PD: You've had big collaborations with artists like Calvin Harris for "Blame" and David Guetta for "If You Really Love Me (How Will I Know)"...what's the 'behind the scenes' process of working with these huge artists on such collaborations?
JN: I think we're all here for one reason, to feel something emotive and to succeed. Music is easy when you all have that mindset but mainly when you have something that makes you feel that emotive way. With the David Guetta collab, I was playing with a Whitney Houston backing vocal recordingtrying to get something cool out of it. Again, in the shower I came up with the idea of the topliner and melody and put it down as a ballad. Then, I sat in the studio with MistaJam and Ollie Green and we sent it to David Guetta and he was all over it, jumped on it, and produced it up.
With Calvin it was a lot different, we met, I was standing outside his studio and had bird sh*t all overhis car and he was laughing about that, and he caught me laughing. After my session I then reached out to him after via Twitter DM and said we should work together and that's kind of how it started. I then wrote the rough idea for 'Blame' in the house at Christmas on my laptop, recorded the vocal into my laptop microphone which at that time was really wasn't very good but it actually stayed on the record for like six months as the vocal recording because it gave it an edge.
These collaborations can all happen in different ways. It normally starts with me having an idea andsending it through to whoever. It's easier to start with the organic idea that then becomes the dance song, but the most important thing is creating something that people want to sing-along to in a crowd.
PD: What are your three tracks on repeat for summer?
JN: I've got some good ones…First up, 'Hypnagogic' by Love Regenerator, Calvin Harris. The next one is'So Much In Love' by D.O.D and finally, 'Drifting' by Tiësto.
PD: You've performed at major festivals like Coachella and Glastonbury. What's your next bucket-list festival and/or event? And what makes it so special?
JN: To set the scene, we'd be completely renovating our house and, in all honesty, I pretty much had a mental breakdown during lockdown. I stopped music completely, I don't think I opened my laptopfor a year. Then, I felt inspired again and felt better mentally, so I opened my laptop and started thisdance project which I felt super excited about and throughout that whole period of time I was like I'm going to play the Tomorrowland Mainstage with this and now I'm about to do that in a few weeks so that's number one and that's crazy exciting. The other ones that I have on there are Ultra Miami and Ultra Europe. Creamfields is another big one I have in my head. Ushuaïa, Ibiza was another one that I've ticked off. I think it really does work picturing in your head what you want andfinding a way to achieve that
PD: What's your favourite song to perform live right now? and why?
JN: I'd actually say my current single 'Hold On To My Love.' I took part of a song called 'Origin' by Arminvan Buuren and made my own version of the drop and then used that together with my new singleall as one and I can't explain what it's like. It's like big explosive progressive house with interstellarand at the same time a ballad song. The emotions are quite overwhelming every time I play it and Ithink it's such an amazing and special way to end my show. Talking of manifestation, I said that I was going to close my Tomorrowland Mainstage show with this track and that was before the show was even booked and that's what I intend to do.
PD: What's next for you in 2023? Any new music coming out?
JN: I've got a really exciting big collab coming up. I'm constantly working on new music and it's something I'm working hard to get right. It is a struggle at the moment working out who I am in this climate and what I'm doing. I want to try experimental things; I was actually playing around with theidea of releasing just an instrumental track the other day. So that's where I'm at, I'm constantlyworking at it because I want a really big year.