MUSIC
Johnnyswim Shines Bright on New Album "Moonlight"
The duo perfects and reinvents their signature sound on their third studio album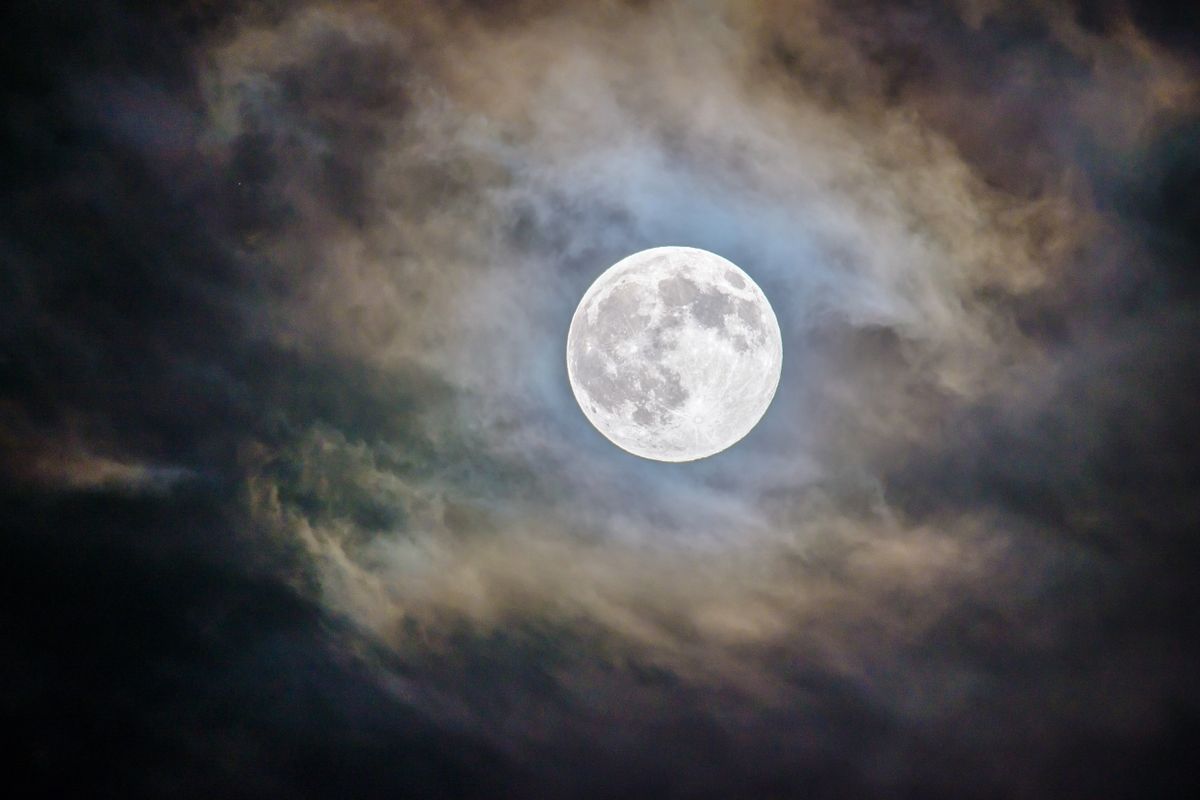 The husband-and-wife duo, Abner Ramirez and Amanda Sudaro, better known as their collective moniker, Johnnyswim, just released their third studio album Moonlight, and it is spellbinding.
The 12-song album is a result of writing and recording sessions that spanned much of 2018. Alongside Grammy Award-winning producer-songwriter, Malay (renowned for his work with Sam Smith and Frank Ocean), Johnnyswim provides a smooth and timeless blend of pop, indie, and folk, with subtle hints of R&B on this project. Moonlight marks the group's first release under Britannia Row Recordings/BMG, and longtime fans of the duo will hear just enough of the Johnnyswim they are familiar with while also discovering exciting new dimensions to their evolving sound.
In some ways, Moonlight sounds like the album that Johnnyswim has been aiming for since their 2014 full-length debut, Diamonds. A seamless blend of pulsating, upbeat pop-rock fun and dreamy, heart-on-sleeve ballads are exactly what fans have come to love and expect from the band. Moonlight revels in this characteristically cohesive juxtaposition of sounds but it also takes this sound a few steps further, branching out into some more sonically daring and complex territories than ever before. Part of this is almost certainly due to Malay's production and influence, which is audible on many of the songs. But another factor is that Ramirez and Sudaro have clearly matured as songwriters, providing a more nuanced, layered, and eclectically-influenced musicality to Moonlight that sets it apart from the rest of their discography.
If you've never heard Johnnyswim before, Moonlight will be the perfect introduction to the band. This album proves that careful, brave, and honest songwriting (along with some pristine production) is a surefire recipe for musical achievement.
Moonlight
---
Dustin DiPaulo is a writer and musician from Rochester, New York. He received his MFA in Creative Writing from Florida Atlantic University and can most likely be found at a local concert, dive bar, or comedy club (if he's not getting lost somewhere in the woods).
---
POP⚡DUST | Read More...
Six New Songs You Should Hear This Week: Musical Mixology
Black Pumas Release Vibrant Single "Colors" Ahead of Debut Album