MUSIC
Six New Songs You Should Hear This Week: Musical Mixology
This week's best tracks include new songs from Lizzo, Aisha Badru, Johnyswim, and more.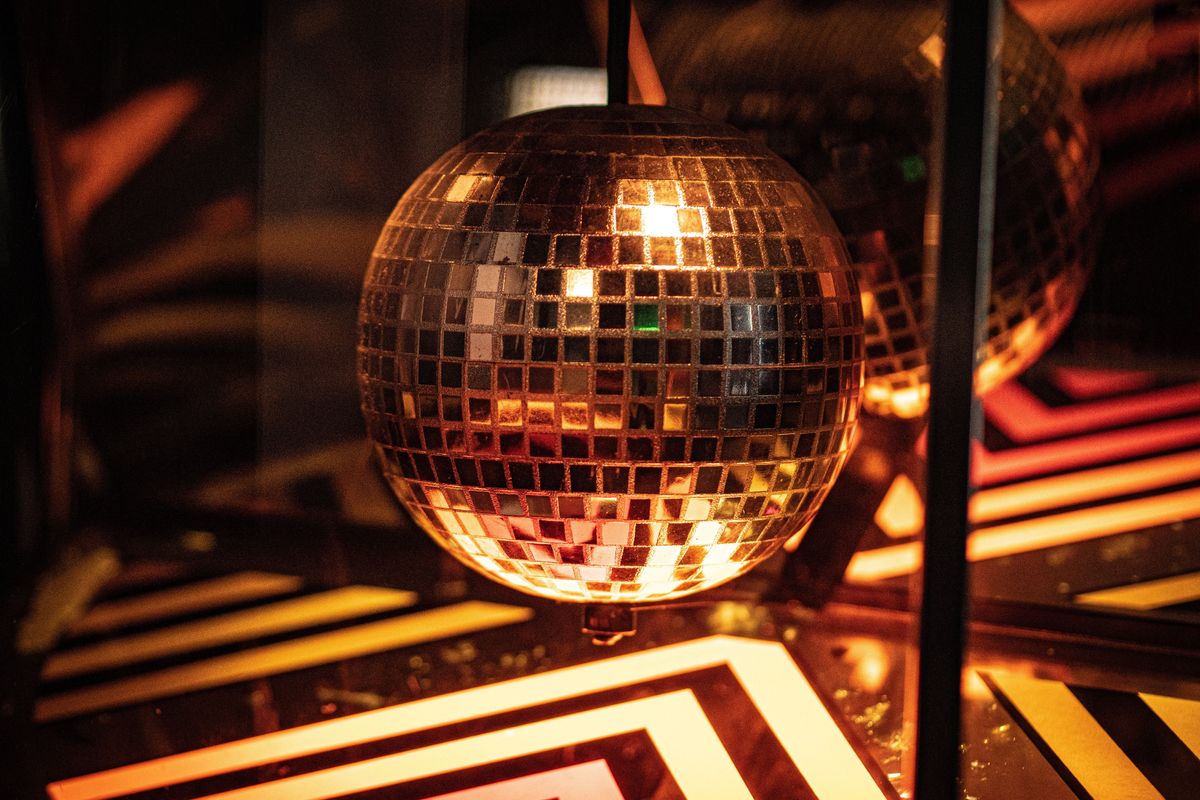 This week's best new releases combine disparate genres and unexpected sounds to create listening experiences that are alternatively climactic, relaxing, and transportive.
Whether you're seeking a soundtrack for your trip to the beach, a venture out on the town, your next car chase, or a night lounging around in your lingerie, there's something here for you.
1. Saxsyndrum: Up To You
The Canadian trio Saxsyndrum just released their sophomore album, Second Nature, and it's an expansive fusion of dream-pop and luxurious saxophone. Having cut their teeth in the Montreal underground scene, they're ascending to the mainstream with their unique blend of danceable beats, ethereal synthesis, and raw instrumental talent, which all come together to form something both accessible and complex. The album's first track, "Up To You," is a carefully crafted bath of catchy beats, flawless production, and folky vocal lines. All in all, it's a treat for the ears, a swirl of saxophone and rhythmic bass that balances out to create a track that's calming and energizing at the same time.
2. IYVES: Gold

Iyves returned this Friday with a new single, "Gold," a seductive, cinematic track that feels appropriate for a striptease, a James Bond-esque car-chase, or a montage of both. The singer's flawless vocals take center stage, flanked by elegant production and an extravagant chorus backed by a wall of thunderous, gritty basslines. Ultimately, it's a dramatic tribute to opulence and excess, packaged into a gleaming track that seems made for the climax of the next blockbuster.
3. Crimson Apple: Somebody

Hawaii-born, LA-based up-and-comers Crimson Apple just dropped a new single and video, "Somebody." It's a crystalline alt-pop earworm that takes notes from singers like Broods and MARINA, combining alternative edginess with the refined, polished pop sensibilities of LA's top producers. It's a tribute to all-encompassing love that combines the anthemic ecstasy of a hit song with the darkness of edgier influences, which come together to form something as inviting as a path of tall grasses leading towards the ocean.
CRIMSON APPLE - Somebodywww.youtube.com
4. Aisha Badru: Enough

Aisha Badru has steadily been crafting some of the best dream folk out there, and her acoustic rendition of "Enough" continues this tradition. Like most of her songs, it manages to be a complex bundle of emotions that doesn't shy away from the truth, but maintains a sense of hope and faith in something greater than the self. "We're made to rise above," she sings. "Don't be afraid to love." In another artist's hands these lyrics could sound trite, but Badru's mix of lamentation and quiet optimism manages to be believable and uplifting without veering into the territory of disingenuity. "Maybe loneliness brings us closer to ourselves," she muses. Starting from quiet introspectiveness, the song builds up to a luminous chorus; and combined with her soft, lush vocals, it's an easy-listening piece of sonic magic.
Aisha Badru - Enough (Acoustic)youtu.be
5. Johnnyswim: Souvenir
On "Souvenir," the husband-and-wife duo mix genres into a balanced confection of alternative rock, pop, and folk, forming a buoyant medley of voices and sounds that's beachy and melancholic at the same time. This song, off their LP Moonlight, has the makings of a sleeper hit; quietly optimistic, light and unassuming but with enough drive to dance along to, it's a collage of instruments and textures that fits together like a puzzle. It helps that Amanda Sudano's voice sounds uncannily similar to Kimbra's, and combined with its bouncy synth motif, the duet evokes memories of "Somebody That I Used to Know," but with more ambient, atmospheric leanings.
Moonlight - Souvenir (Official Stream)www.youtube.com
6. Lizzo: Lingerie

No list of the best new songs out this week would be complete without the gift of Lizzo's new album, Cuz I Love You. Mostly a collection of uncontainably joyful, electric hip hop, the final track, "Lingerie," has more of a laid-back, classic R&B feel, with Lizzo's incredible vocals soaring above a punchy guitar line. Beginning quietly, it quickly becomes a hybrid of soul, alternative, and pop; and when it all comes together, the whole thing kind of feels like lying down to paint your nails cherry red after you've cleaned your whole place, completed your self-care routine, and lit incense. The bittersweet chorus, with its growling guitars and dreamy violins, evokes the vague romance of a 50's standard, but the verses showcase Lizzo's mastery of hyper-modern rhythms. She's a master at conjuring sensation and evoking emotions through her tunes, and this one is no exception.
Lizzo - Lingerie (Official Audio)www.youtube.com
---
Eden Arielle Gordon is a writer and musician from New York City. Follow me on Twitter @edenarielmusic.

---
POP⚡DUST | Read More...

Lana Del Rey, Billie Eilish, and the Sexist Backlash Against Female Sadness
Kodak Black Arrested at U.S. Border on Weapons, Drug Charges
Lizzo Releases New "Juice" Video Featuring "RuPaul's Drag Race" Queens