While most people are horrified by the reports of the vicious hate crime committed against Empire actor Jussie Smollett, some MAGA enthusiasts have been especially incensed—but not for the same reasons.
As we've heard over and over again from MAGA fans on social media, this is definitely fake news. Their evidence mainly boils down to the belief that a homosexual black man is more likely to be lying about a hookup gone wrong or to have beaten himself up (?) than to have actually been assaulted by two racist homophobes. Besides, people don't just walk around with rope and bleach, just in case they see someone they want to assault…

What a hot take.
...unless it was premeditated—a part of the story that was pretty clear from the earliest reports on the assault. To reiterate, Smollett's employer received a death threat personally addressed to him in the mail eight days before the attack. It also said MAGA.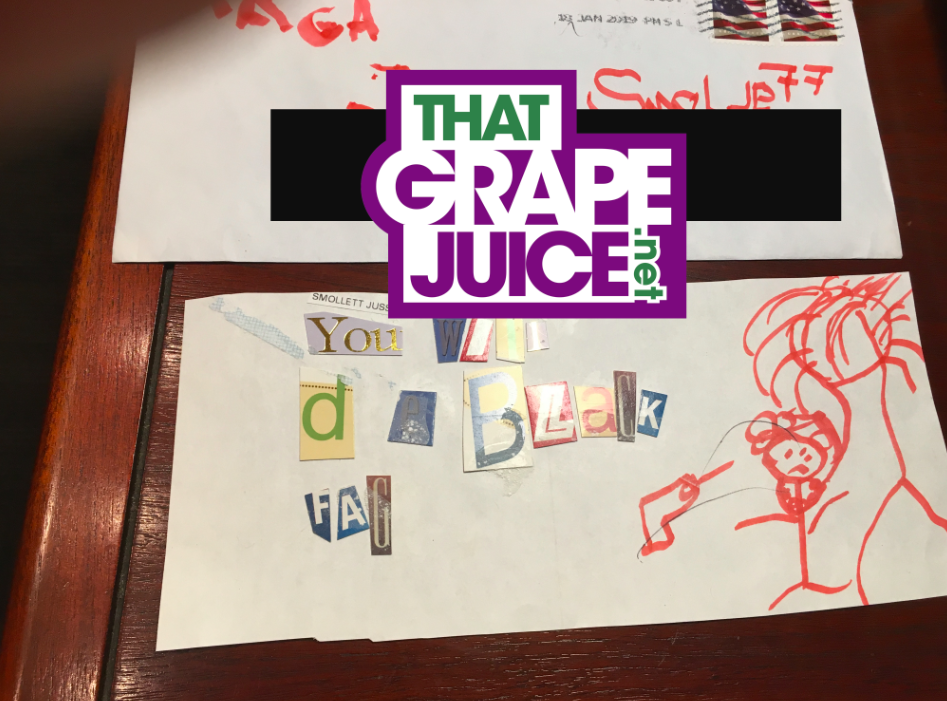 MAGA, folks.thatgrapejuice.net
Oh, and the Chicago PD publicly released footage of two persons of interest, showing they're taking the assault seriously too.
Moreover, a woman who lives in Smollett's apartment building has just come forward with further information. At 12:30 AM on Tuesday morning, an hour and a half before Smollett was attacked, she saw an agitated white man who "looked out of place," loitering outside the building with what looked like a rope or clothesline protruding from his sweatshirt. Assuming her account turns out to be accurate, it lends further evidence to what seems so obvious already: this attack was premeditated.
Smollett wasn't attacked by two people who were randomly carrying rope and bleach, he was attacked by two people who brought rope and bleach specifically to attack him. But yeah, MAGA folks, it's way more likely he just beat himself up for no reason, right? That's surely why the Chicago PD is investigating the situation as a hate crime.
Then again, the MAGA crowd has already made it very clear that they aren't the type to let facts and evidence get in the way of their feelings.