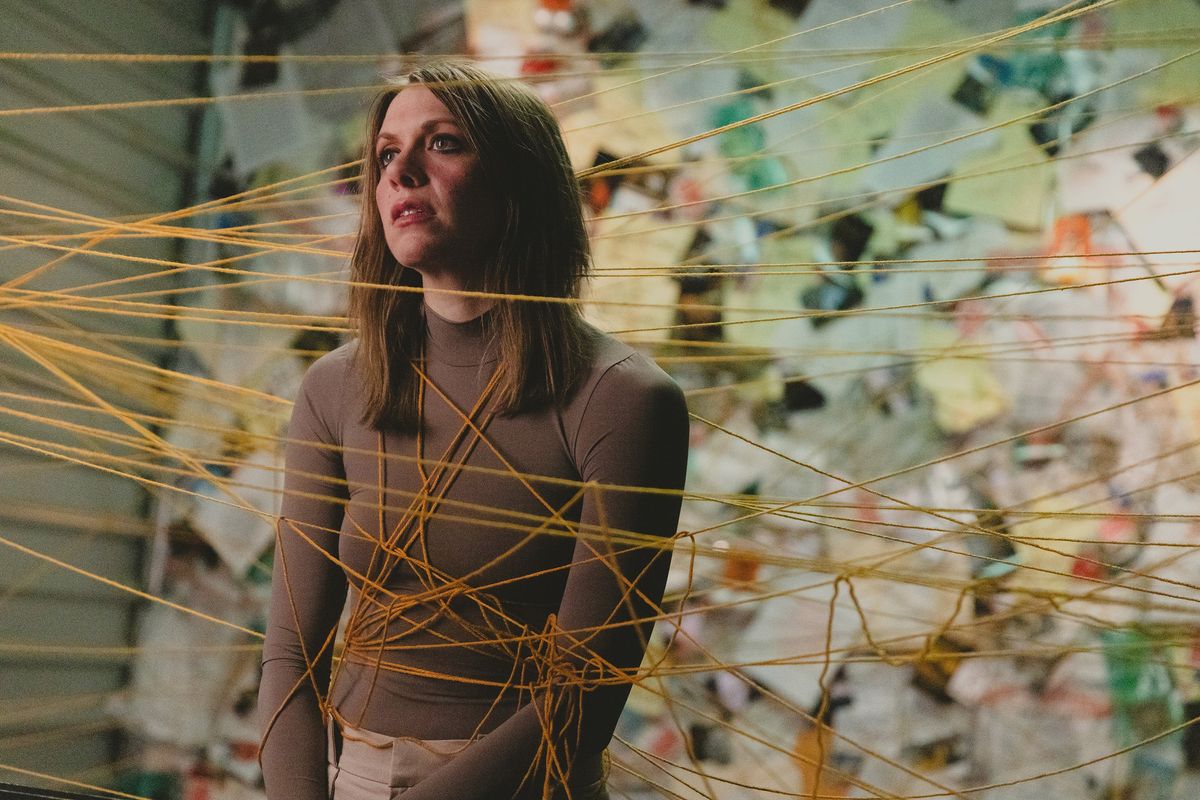 Jennifer Pearl/Courtesy of the Artist
On April 28, K.Flay performed in front of a jam-packed house at Hard Rock Live Las Vegas. The show, part of The Gathering music conference, included the live debut of the new single "Raw Raw" and a cover of "Bulls on Parade" by Rage Against The Machine.

The concert was the singer-songwriter's first headlining appearance since losing hearing in her right ear last fall. It also served as the kickoff for her current US tour (see May dates below). Fans worried about how the hearing loss affects performances can relax. Simply put, you'd never know the difference.

Before the Vegas show, we met up with K.Flay to shoot an episode of 5 Tracks That Inspired Me. Watch her discuss songs by Talking Heads and Muse, and stream "Raw Raw" below.
5 Tracks That Inspired K.Flay

K.Flay Spring Tour Dates
April 28 @ Hard Rock Live in Las Vegas, NV
May 12 @ House of Blues in San Diego, CA
May 13 @ Orpheum Theatre in Flagstaff, AZ
May 14 @ Sunshine Theatre in Albuquerque, NM
May 16 @ Warehouse Live in Houston, TX
May 17 @ Boeing Center in San Antonio, TX
May 18 @ House of Blues in Dallas, TX
May 19 @ The Joy Theater in New Orleans, LA
May 20 @ Zydeco in Birmingham, AL
May 22 @ The Ritz Ybor in Tampa, FL
May 23 @ The Masquerade in Atlanta, GA
May 24 @ Skydeck in Nashville, TN
May 26 @ The National in Richmond, VA
May 27 @ The Fillmore in Charlotte, NC
May 28 @ Lincoln Theatre in Raleigh, NC
May 29 @ The Fillmore in Silver Spring, MD
May 31 @ House of Blues in Boston, MA

For more from K.Flay, follow her on Instagram and TikTok.