Music Reviews
The singer's sophmore album is her strongest project yet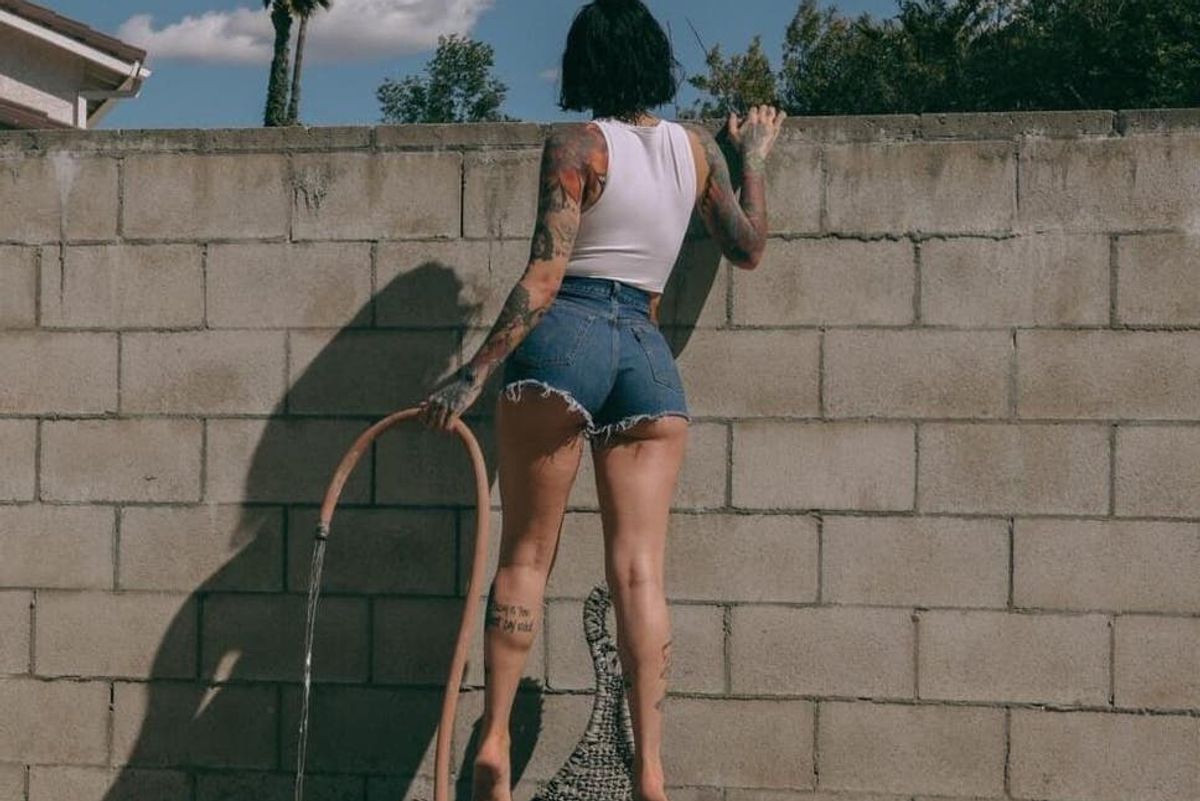 Kehlani's experience with love over the years has been tumultuous.
In 2016, an act of supposed infidelity with OVO crooner PARTYNEXTDOOR led to a horrendous suicide attempt that garnered an equal amount of slut-shaming and condolences–Chris Brown, charming as ever, tweeted out that Kehlani's suicide attempt was done out of sympathy: "Stop flexing for the gram." Then there was the high-profile romance with YG, which after three lovey-dovey months ended in disarray after he was caught making out with a fan. "I think I'm addicted to romance," Kehlani Parrish says frankly on "Serial Lover," the tenth track off her exceptional sophomore effort, It Was Good Until It Wasn't. "I think I should be single for a while, it's getting a little wild."
---
But it seems all this heartbreak and turmoil has helped clarify Kehlani's artistic vision over the years. She has always been an unflinching songwriter, her pop-leaning R&B used as more of a vessel for her cathartic poetry. There are so many women like Kehlani, trusting and full of love, that have been forever mistreated, and Kehlani has always known how to speak to them with acerbity. "All I want you to know is I care, you best believe I care," she warbles with bitterness on "Bad News." "I watched you turn yourself to a made man." While Kehlani's bitterness inevitably oozes out in fleeting moments, she is never consumed by it, instead brazenly reflective of her role in all the drama. "We take turns being grown," she says frankly on "Toxic." "You know that d*ck always been problematic."
But this honesty is what makes Kehlani such a compelling artist, and it's all packaged with a surprising amount of versatility. Masego's impromptu sax solo on "Hate The Club," the subtle electric guitars on "Can I," the layered vocal flourishes on "Everybody Business." It Was Good Until It Wasn't is the singer's most concise and focused work. She is undoubtedly in repair, but as the album cover suggests, she just can't seem to mind her own business. "Can I come over?" she asks her taken lover on "Can I." "Can I stop by to see you?" The secrets and late-night escapades are fun and exciting, but the album's apex comes in its realization that trust was never established. "What if you slip up? What if you wanna shoot your shot and load the clip up?" Kehlani questions on closing track "Open (Passion)." "What if I slip up? What if I wanna shoot my shot and load the clip up?...will you go play the victim?" In the end, no one wins, and that's the hardest part, realizing that things just are the way they are and that they used to be so very different.
It Was Good Until It Wasn't