Frontpage Popular News
Sister Duo Kinder Is Dance's Most Exciting Act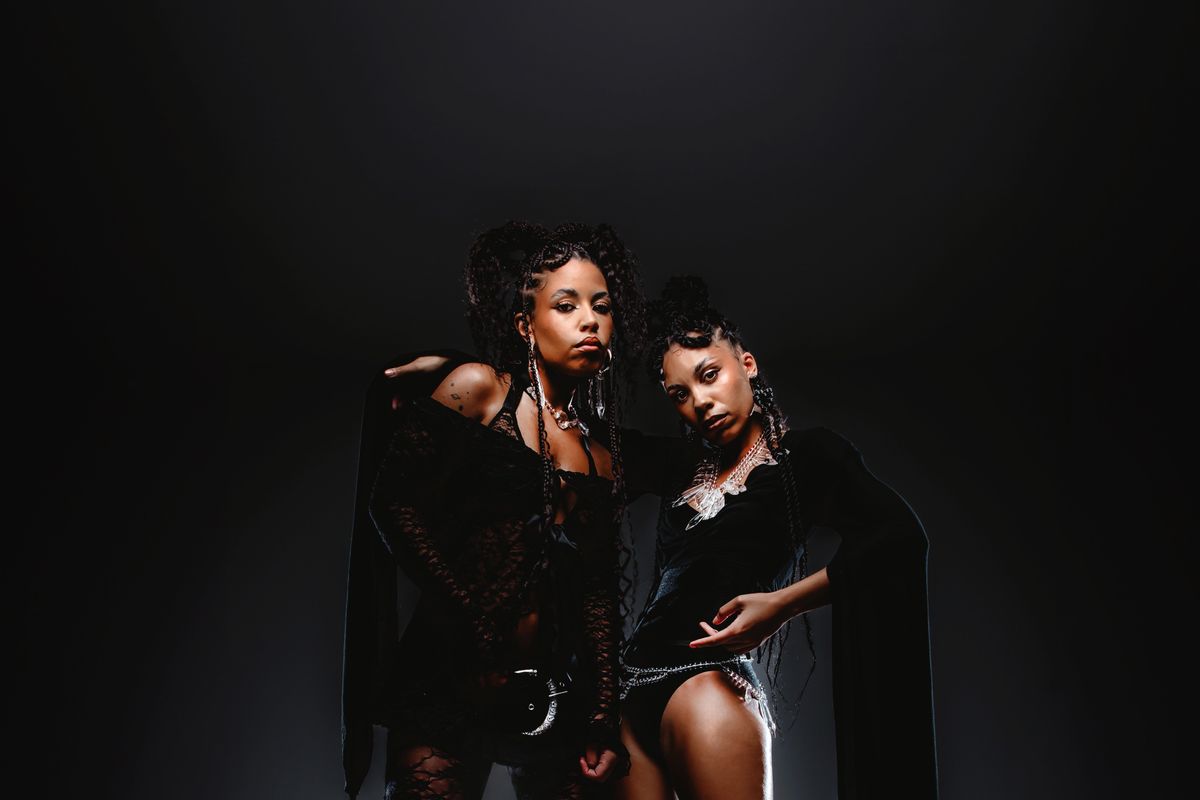 Listen Up Biz
For Kinder, talent runs in the family. Kinder isn't your average DJ duo- the Australian-Ghanaian pairing are sisters who incorporate original vocals and multiple instruments like the piano and guitar into their music. Known for their production abilities, which exude talent and refinement, Kinder quickly established themselves as a force to be reckoned with in the dance music community.
---
Bringing an infectious energy to their live performances, Kinder has a stage presence unlike any other...and it translates into the crowd as well. The love both Briony and Savannah Osei have for not only making music, but creating well-rounded, refined music that is innovative. Despite being insane remix queens (and dropping two this year with "Like It" and "This 1 Thing"), their latest single, "Lightyears", is an original piece of work by the duo which solidifies their range in dance music.
"Lightyears" is a bit of a change sonically for Kinder, the perfect club sound lies within this song. It's Kinder to their core, despite it being a sound they haven't really delved into yet. With club music roots, and help from London producer BCBC, they tapped their vocals, instrumental abilities, and production prowess into one of their favorite tracks yet. You can listen to "Lightyears" here:
It's been quite the year for Kinder, who headlined events like Vogue x Barbie and the Australian Formula 1 Grand Prix, and supported some of the biggest names in house music such as Marshmello, RL Grime, Big Freedia, and more. Hailed as the female version of Fred Again..., everywhere they go, the gain more and more fans thanks to the magic of their performances, the quality of their songs, and their vibrant personalities.
"Lightyears" is the beginning of a new era for Kinder, and we spoke with them about this crazy year they've been having below!
PD: You've done a bunch of fun live events this year like the Vogue x Barbie event and performing at the Australian Formula 1 Grand Prix! Do you prepare for these performances differently than a festival or tour show?
These shows were so much fun. For shows like these, we usually select for the theme of the event. We played lots of throw back nostalgic 90's songs at the Barbie event, compared to dropping heavy house tunes at festival shows!
PD: What was it like supporting some of the biggest names in dance music like Marshmello and Big Freedia?
Marshmello was one of our first big supports slots when we started, that was a surreal moment for us as we were so new to the scene and we were thrown into the deep end supporting him, but it was such a huge fun moment for us and our career. Big Freedia's tour was really inspiring. The show is so engaging and high energy.
PD: Your new track, "Lightyears", is out now! What was the inspiration behind the song?
It definitely has a 90s inspo to it! We love the techno / house music scene from back then, so we were definitely taking some cues from that celebrated era of dance music. And of course always inspired to add an energetic chant section like in the chorus.
PD: When you're sitting down to make a track together, what is your creation process like?
It changes all the time, depending on if it's just or a collaboration. When it's just us, we start with the beat, usually finding a fun drum pattern, something that feels infectious, then we start riffing off vocal melodies - whatever we're subconsciously feeling that day, and then that flows through lyrically.
PD: You've had a big year with brand deals as well with Bonds, White Claw, and Levis! How has it been incorporating your music with these huge brands?
They've all been super amazing to work with. We live in a time where it can be hard to discover music, specifically dance music, so we're grateful to share our music in different and fun ways that might be a little alternate. It's also fun for our family to see us randomly on Billboards or on cutouts inside the mall.
PD: What's next in this busy 2023 for you both?
We're preparing for festival session in Australia. We've been mostly overseas all year, so it will be nice to head back home for the summer. We might have some more "Soundsystem" tracks dropping at the end of the year too, which is our project where we make new club versions of iconic tracks.